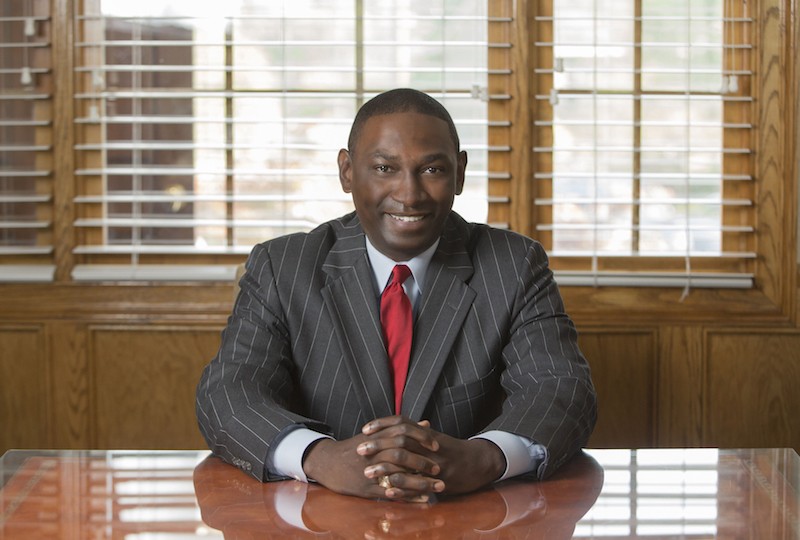 On Friday, Oct. 6, The Citadel Family and people from all over South Carolina remembered the life and legacy of Stanley Myers, '98.
The celebration of life ceremony for Myers, a member of The Citadel's Board of Visitors, drew mourners from across the state. Many from The Citadel joined with those from the legal community and Myers' hometown of Swansea.
Prior to the service, The Citadel remembered Myers – who was also an outstanding athlete during his time in the Corps of Cadets – at the most recent home football game. The Citadel Athletics Department painted the 16-yard line in honor of his jersey number and played a video tribute with footage from his time as a Bulldog.
Myers was a partner at Moore Bradley Myers law firm, which recently launched the Stanley & Tashia Myers Foundation in his memory.
Many who knew Myers well spoke about what he meant to them. You can read those tributes, posted in order of class year, here: 
To read additional condolences, click here.