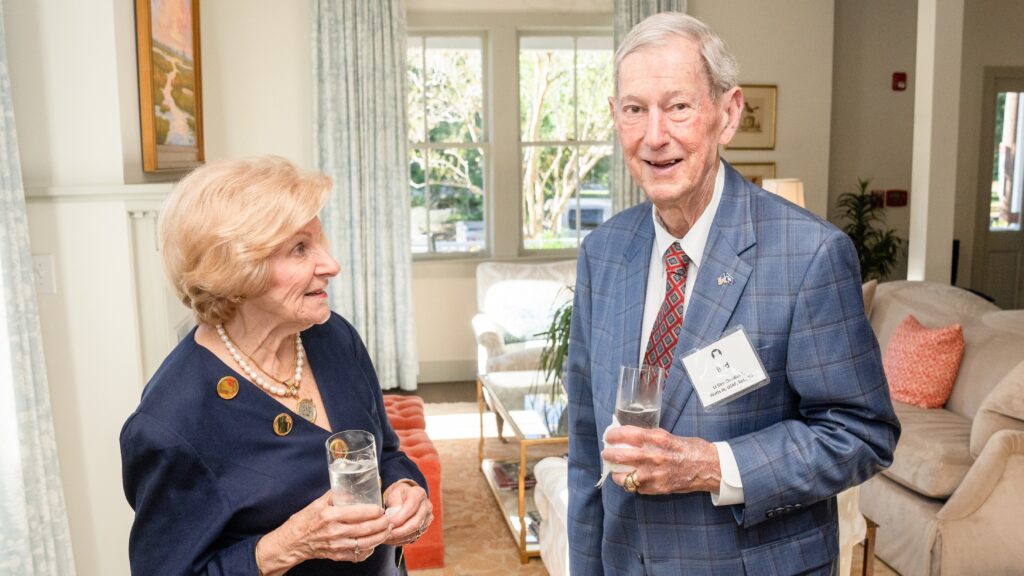 The Citadel Family paid its respects to one of its former leaders, Lt. Gen. Claudius "Bud" Watts III, '58.
The memorial service for Watts, the 17th president of The Citadel, was held on Thursday, Oct. 5, in Summerall Chapel.
As part of The Citadel's tribute to the former president, Palmetto Battery fired 21 rounds from the cannons on Summerall Field immediately following the service.
After leaving the Chapel, the family rode past Watts Barracks, where cadets on guard duty saluted the hearse.
Prior to the service, many of Watts's friends and colleagues spoke about the leadership and integrity he displayed throughout his career and life. You can read some of those tributes, in order of class year, below.
Watts will be laid to rest in Arlington National Cemetery at a later date. You can read his full obituary, published in The Post and Courier, here.