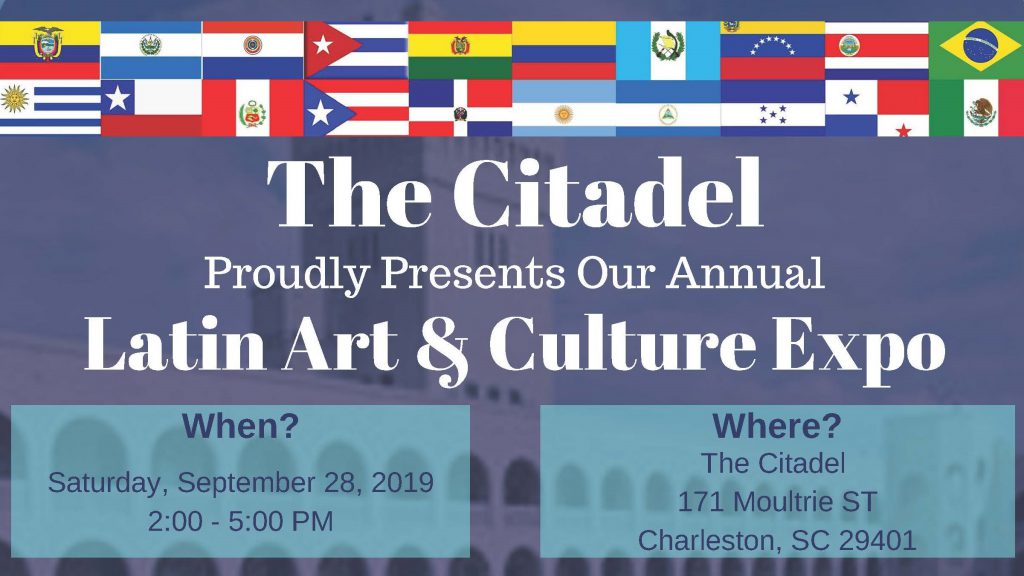 Saturday, September 28
2 – 5 p.m.
Buyer Auditorium, Mark Clark Hall, The Citadel campus
Free, open to the public
Celebrate National Hispanic Heritage Month at the second annual Latin Art and Culture Expo on Saturday, Sept. 28 in Buyer Auditorium. The event is free for families and people of all ages.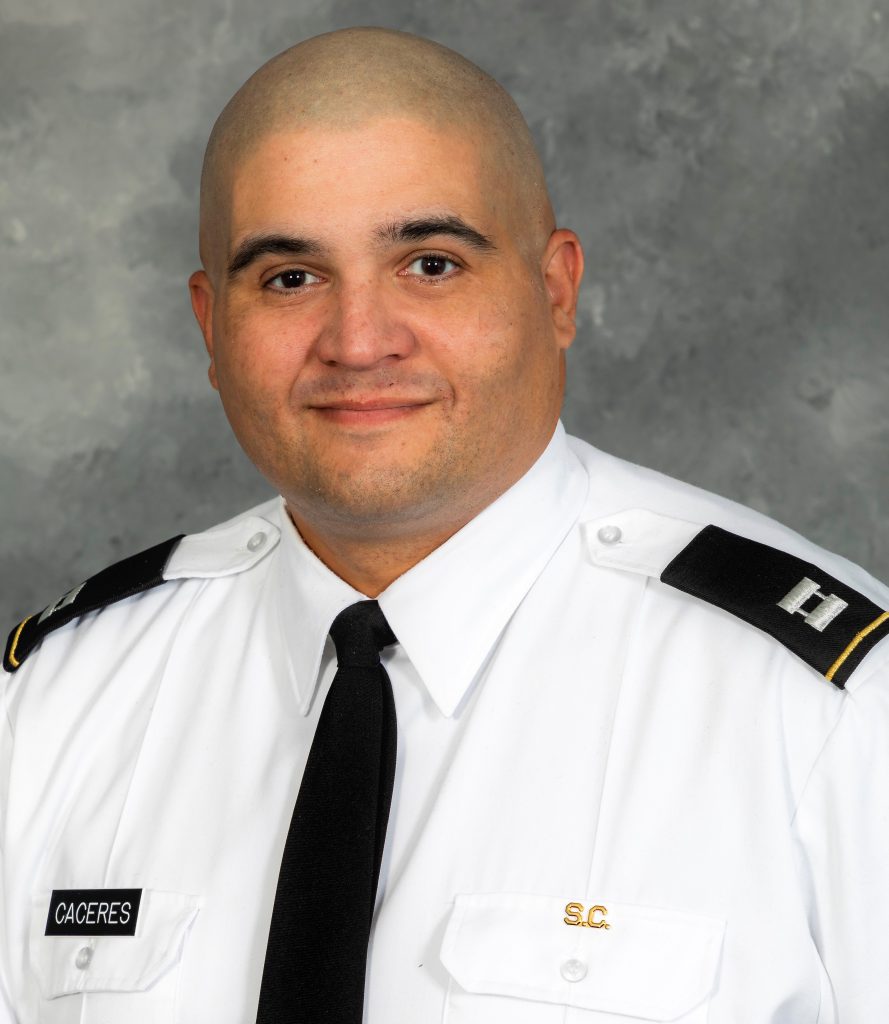 "We're proud to offer the Second Latin Art and Culture Expo in honor of National Hispanic Heritage Month," said Julio Caceres, Latino student advisor at The Citadel. "Our expo is meant to specifically honor the arts and achievements of our local Latin population here in the Lowcountry of South Carolina and to highlight the growing, diverse population within The Citadel Corps of Cadets."
The event will include music by the master of ceremony, DJ Luigi Bravo, indigenous tribal face painting by Melissa Norwood, an art presentation by Palmetto Luna Art, food trucks, dancing with Charleston Latin Dance, and much more.
There will also be a presentation, "Hispanics Changing the World: A Biographical Tale of LatinX Power" presented by students from The Citadel, College of Charleston, Charleston Southern University, Trident Technical College, and the Medical University of South Carolina.
Hispanic Heritage Month is celebrated every year from Sept. 15 – Oct. 15.
The Citadel is also hosting more events in honor of Hispanic Heritage Month in October — for more information on those events, click here.