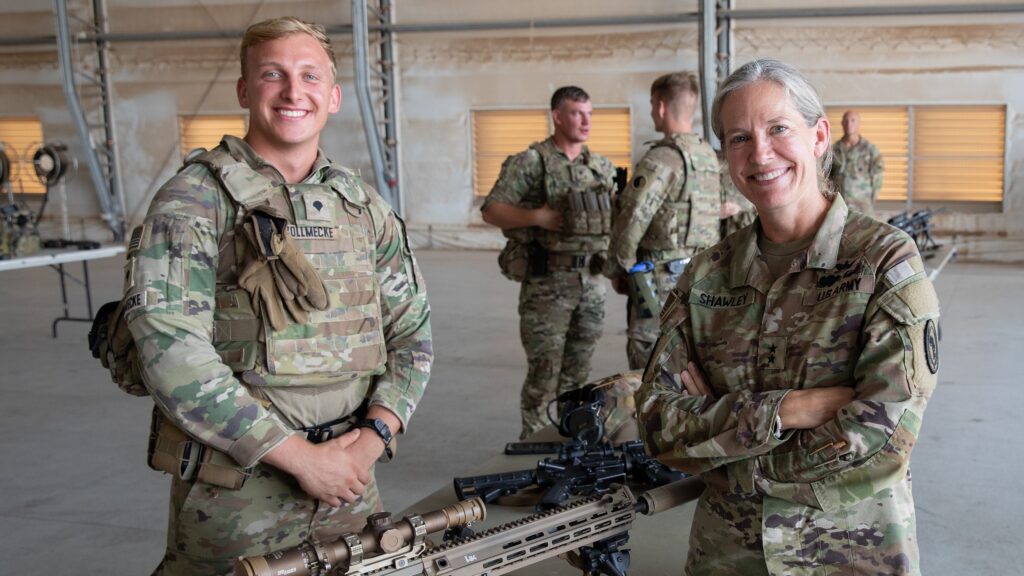 In honor of Veterans Day on Nov. 11, The Citadel is featuring some of the college's outstanding veteran and active-duty students representing different branches of the U.S. Armed Forces.
There are more than 330 veterans and active-duty students currently studying at The Citadel as either undergraduate or graduate students. They can take classes as day students alongside the Corps of Cadets, evening students with other non-cadet students or online. The Citadel's Veteran Student Success Center also offers resources to these students to ensure they have an easy transition and excel here.
Named #1 Best College for Veterans in the South for six consecutive years, the Military College of South Carolina is honored to help our nation's heroes advance their education.
Q&A with Hans Vollmecke, Class of 2026
Hans Vollmecke is a veteran undergraduate student at The Citadel majoring in Business Marketing. Vollmecke currently serves in the Army National Guard. As the son of a Citadel graduate and Air Force veteran, The Citadel was an obvious choice for his education. Currently a sophomore, he expects to graduate in 2026, and he hopes to find a career in sales or marketing.
At what rank did you leave the military? How long did you serve? What was your time in the military like?
I'm currently still in the military. I'm in the Army National Guard and am currently an E-4 specialist. I've been in for five years. It's been pretty good so far. I've spent some time overseas, in East Africa, which was fun. That was a very unique experience. I've got to meet and work with a bunch of great people.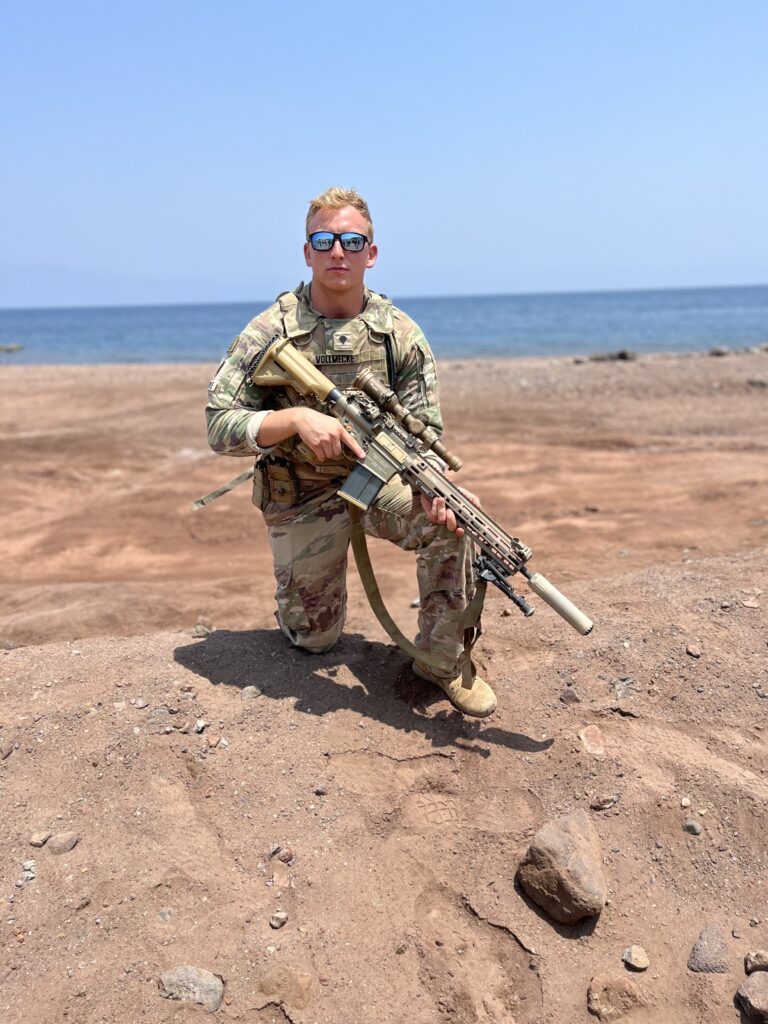 How did you hear about The Citadel?
My father is a Citadel graduate from the Class of 1982. I told him I was thinking of going back to school, and he told me to look at The Citadel and give it a try. After I looked into it a little more, I applied.
What are you studying at The Citadel? When do you expect to graduate, and what do you want to do after?
I am studying Business Marketing. I transferred credits that I had received throughout my military service, so I'm technically a sophomore. I hope to work somewhere in sales or marketing after I graduate.
What experiences from your military service have prepared you to be a better student?
My military experiences definitely helped me become more organized, motivated and focused. When I was 18 or 19, I didn't have the same drive to reach my goals as I do now.
Are there any advantages to being a veteran at The Citadel?
There's a ton of advantages. You get to primarily focus on school and you don't have to deal with a lot of aspects that the Corps of Cadets do. And you come in more mature and older, that's a big advantage to being a veteran student. Coming to a military school with prior military experience, you get more respect. I go to the Veteran Student Success Center every day, it's a great place to talk with the other veterans and everyone's really friendly and helpful.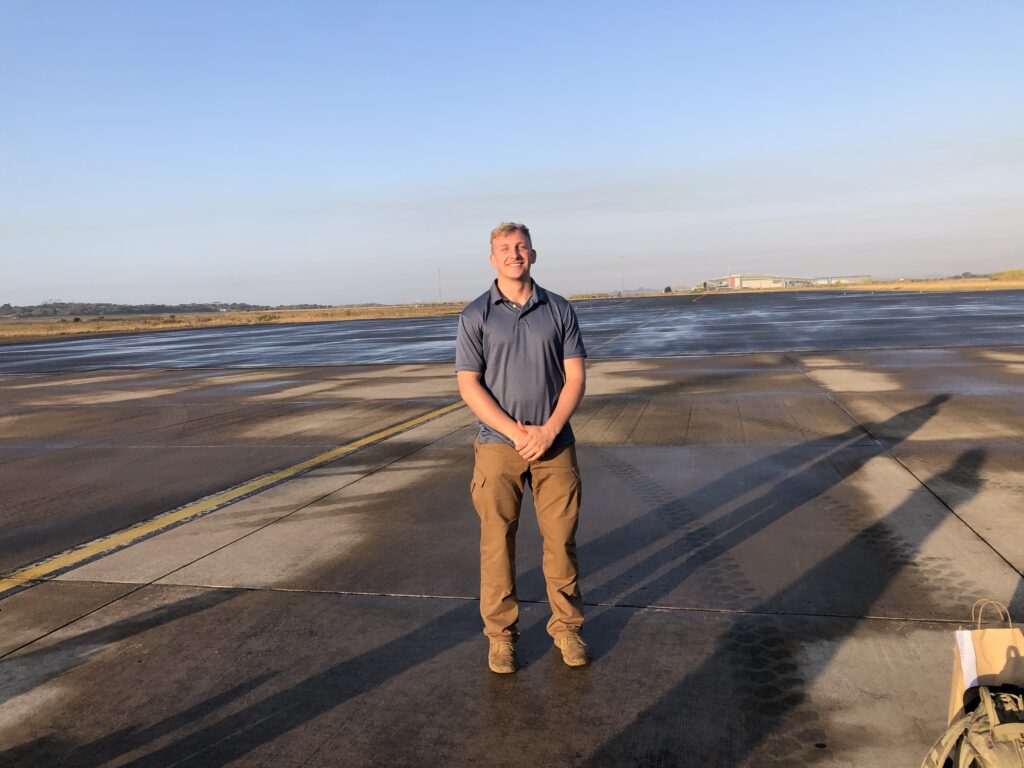 Do you ever get to interact with cadets on campus? If so, what are those interactions like?
I do. I enjoy interacting with the cadets. In the beginning of the year, they didn't seem to understand who I was and why I wasn't in uniform, they're more reserved to talk with you. But now it's great. I've talked to a few cadets about my military experience, especially if they're joining. I've noticed if I break the ice first, they're more open to talking with me.
What's your favorite thing about The Citadel as a whole?
My favorite thing would be the traditions that The Citadel has here. The school is very true to themselves, they respect where they've been and where they're going. The Citadel takes care of you, and they care about your success, which I feel any higher education institutions don't do, especially if you go to a bigger school. You get one-on-one teaching, and everyone cares about you being successful in life, which I feel like is something that is very unique to The Citadel.