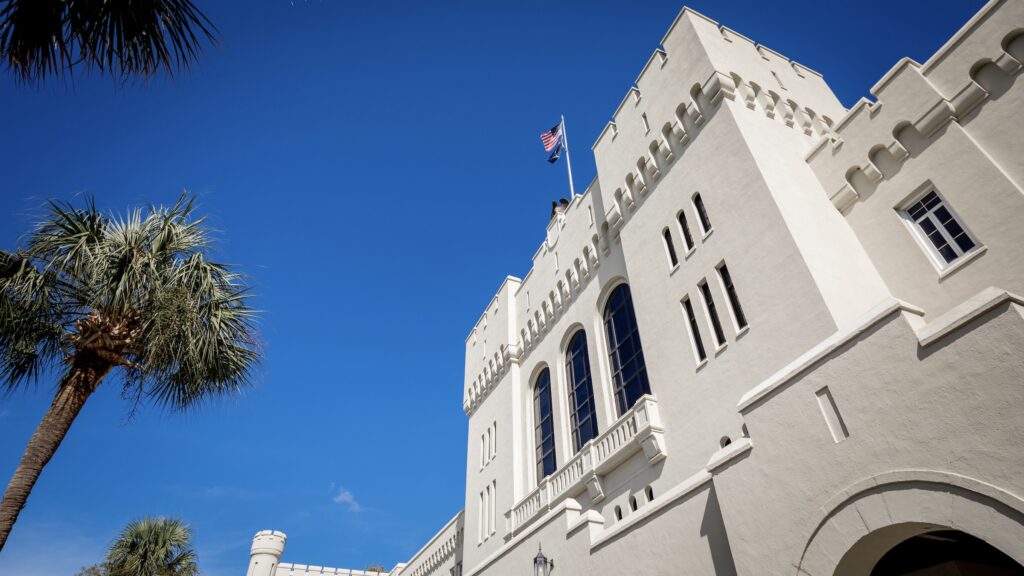 The Citadel Board of Visitors elected a new chair during the board meeting on Friday, June 9.
Col. F. G. "Greg" Delleney Jr., '74, was elected chair, and Col. Peter M. McCoy Sr., '74, was re-elected as vice chair for the one year remaining in his term.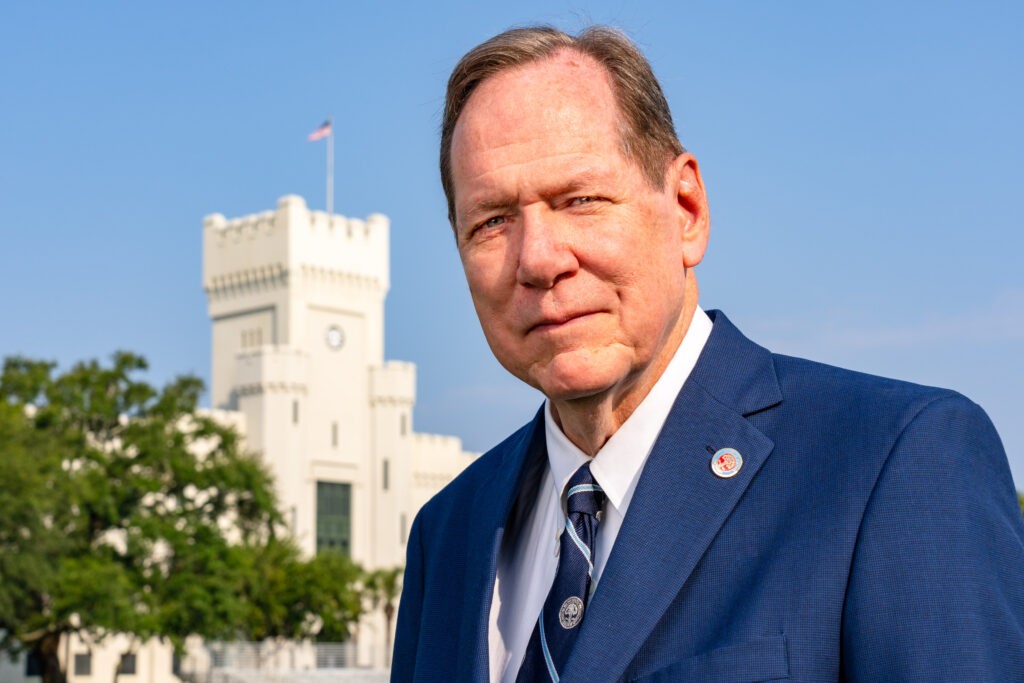 Delleney, who joined the BOV in 2019, has been a partner of Hamilton, Delleney, Grier & Cotten, LLC in Chester, South Carolina since 1988. After serving in the Navy from 1974-1977, he retired from the US Naval Reserves as a Commander in 1995. He was an elected member of the South Carolina House of Representatives, District 43, from 1991 – 2018, including having served as Chairman of the House Judiciary Committee. Delleney graduated from Erskine Theological Seminary in 2022. Later this month, he will be ordained as a minister for the Associate Reformed Presbyterian Church in Chester, South Carolina.
"It is the honor of a lifetime to have the opportunity to serve as the Chair of The Citadel Board of Visitors," said Delleney.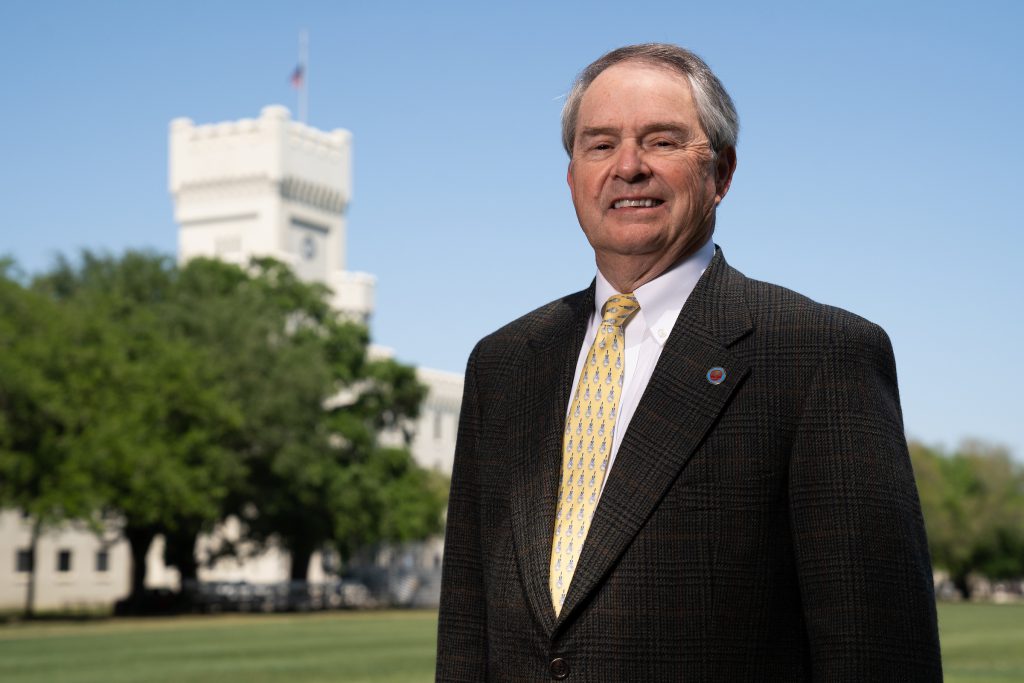 McCoy was first elected to the BOV by the South Carolina General Assembly in 2012, and then again for his current term running from 2018 – 2024. He has volunteered in support of his alma mater for years in a variety of capacities. Professionally, McCoy was a 35-year employee with Sonoco Products Company before his retirement. Sonoco Products Company is a global packaging solutions business headquartered in Hartsville, South Carolina.
"I am honored for the opportunity to be able to continue serving The Citadel in my role as Vice Chair of The Citadel Board of Visitors," said McCoy.
Delleney's new position will take effect on July 1, 2023, when Col. Dylan Goff, '02, completes his term as chair. Goff, who first joined the BOV in 2010, is a native of Columbia, South Carolina, where he practices law with his firm, Goff Law Group, LLC, focusing on civil litigation and probate. He has served as an armor officer in the U.S. Army Reserve and South Carolina National Guard since 2000.
The Citadel BOV has 14 voting members. Ex-officio members include the governor, the adjutant general and the state superintendent of education; the other 11 members are graduates of The Citadel. Members serve six-year terms. There is no limit to the number of terms that a board member may serve and no age limit. Board members have the honorary rank of colonel in the Unorganized Militia of South Carolina. If members have earned a higher rank in U.S. military service, they may retain that rank.
The 2023-24 Board of Visitors
Voting members
Col. F. G. "Greg" Delleney, Jr., '74, Chair
Col. Peter M. McCoy, Sr., '74, Vice Chair
Col. Allison Dean Love, CGC '93
Col. Dylan W. Goff, '02
Col. L. E. "Gene" Pinson, '72
Col. Stanley L. Myers, Sr., '98
Col. John C. Dominick, USAF (Retired), '71
Colonel James E. Nicholson, Jr., '85
Colonel Robert E. Lyon, Jr., '71
Colonel William M. (Bill) Connor, V, USA (Retired), '90
Colonel Triz V. Smith, M.D., '98
Ex officio voting members
The Honorable Henry McMaster, Governor of South Carolina
The Honorable Ellen Weaver, State Superintendent of Education
Mrs. Deborah W. Hargrove, Designated Representative of The Honorable Ellen Weaver
Maj. Gen. R. Van McCarty, SCNG, '82, Adjutant General of South Carolina
Emeritus members
Col. Leonard C. Fulghum, Jr., '51, Chairman Emeritus
Col. William E. Jenkinson III, '68, Member Emeritus
Col. Douglas A. Snyder, '82, Member Emeritus