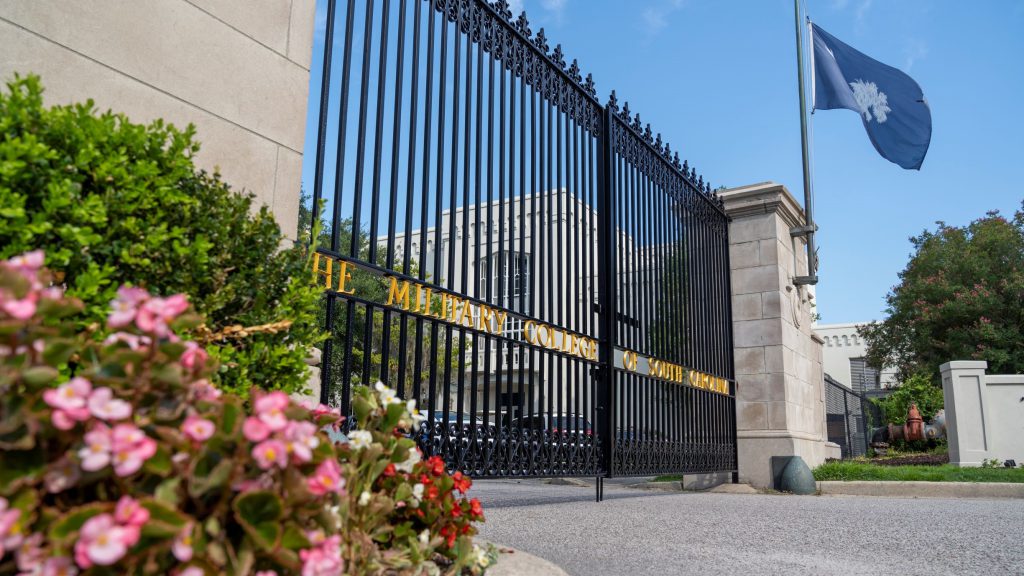 In mid-December, The Citadel will host the four candidates who are hoping to be the next leader of the Zucker Family School of Education.
Each of the four finalists will visit and tour the college's campus, meet with administration officials and give a presentation to the campus community. The finalists will present on what they consider to be pressing issues facing education, as well as their vision for the Zucker Family School of Education, including what they plan to accomplish in their first 90 days on the job.
Those presentations will be held at 2 p.m. on Dec. 11, 12, 13, and 16. The first three presentations will be in Bond 165, while the presentation on Dec. 16 will be in the Greater Issues Room, in Mark Clark Hall. Each presentation will last 40 minutes, with 20 minutes for questions at the end.
In order of their presentations, the four finalists for dean are:
David Virtue, Ph.D. – Wednesday, Dec. 11
David Virtue is head of the Department of Curriculum and Teaching at Auburn University. Before joining Auburn in 2016, he was a professor and department chair at the University of South Carolina. His scholarship focuses on middle grades teacher education, as well as curriculum design and implementation. Virtue was a Fulbright scholar in Norway and a visiting scholar in Denmark, and during his career he has authored more than 50 professional publications and secured more than $1.5 million in grants and contracts. Virtue has served as a journal editor for the Association for Middle Level Education, and he recently edited The International Handbook of Middle Level Education Theory, Research, and Policy.
Evan Ortlieb, Ph.D. – Thursday, Dec. 12
Evan Ortlieb is a professor and director of the Manhattan campus for the School of Education at St. John's University, in New York City. With previous work experience in Singapore and Australia, his efforts to build community are highlighted by school and industry partnerships. His research focuses on student success, online teaching and learning, teacher preparation and using diversity as an asset in education. He is a past president of the Specialized Literacy Professionals, a special interest group of the International Literacy Association, and ongoing book series editor of Literacy Research Practice and Evaluation. His outreach efforts are highlighted by serving as the president of the Ortlieb Foundation, a non-profit organization that provides college scholarships for cancer patients.
Dan Shepherd, Ed.D. – Friday, Dec. 13
Dan Shepherd has served as chair and associate professor in the Department of Education at Missouri Western State University. The teacher preparation programs within this department serve approximately 500 graduate and undergraduate students. Previously, Shepherd directed the Master of Education program at Indiana Wesleyan University, which provided advanced training to over 1,000 classroom teachers. In addition to these professional roles, Shepherd keeps an active speaking schedule, focusing primarily on teacher and leadership development. He has held training sessions for hundreds of teachers in numerous countries around the world. Before moving to the university, Shepherd served for 10 years as a high school English teacher and for 10 years as a public school administrator at the building and district levels. 
Renée Jefferson, Ph.D. – Monday, Dec. 16
Renée Jefferson is currently serving as the interim dean and formerly served as associate dean of the Zucker Family School of Education. Jefferson has spent 16 years as a professor at The Citadel, and filled numerous leadership roles such as assistant dean for assessment and continuing improvement, institutional review board chair and SACSCOC institutional effectiveness committee chair. She has extensive experience in mentorship, program development and school board service within public schools. Before joining The Citadel, Jefferson worked for 17 years at higher education institutions around the country.  Jefferson's expertise in research and assessment led to an appointment to the inaugural CAEP Board of Directors Research Committee.
---
The Zucker Family School of Education serves the people of the Lowcountry, the state of South Carolina and the nation by providing high quality programs in the preparation of middle and secondary teachers, professional educators, and school counselors. The school also supports the development and preparation of individuals who are knowledgeable about the learning process and learners who are effective, ethical and reflective educators prepared to assume leadership roles in the profession and community.