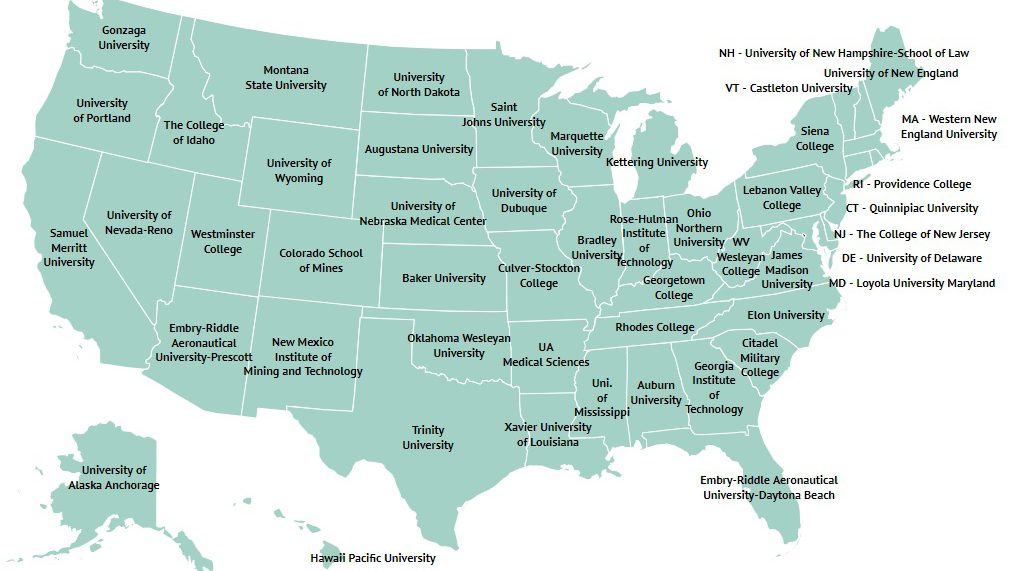 It's that time of year again — when everyone takes the jump from college to the big leagues of the working world.
And while you'd hope that every college education nets you the opportunity to play for a team in the working world, the fact of the matter is that the college you went to has a big impact on your chances of getting a job. Some colleges offer majors and internships that help you fit right into a job after graduating, while others leave you in a jarring state of "what's next".
So with the unemployment rate sitting at record lows, we took a dive for the third year in a row into what colleges have the highest rates of employment, ten years post enrollment in each state. In other words, these are the colleges in each state that set you up best for the job market.
As always, our data comes from the College Scorecard who just updated their dataset for this year. You can see our lists of best colleges for employment in each state for 2017 and 2018 for reference points.
Below is a list of the top fifty, but first, here's the best of the best:
Connecticut – Quinnipiac University
South Dakota – Augustana University
Ohio – Ohio Northern University
Pennsylvania – Lebanon Valley College
Massachusetts – Western New England University
Wisconsin – Marquette University
Rhode Island – Providence College
Minnesota – Saint Johns University
New York – Siena College
Nebraska – University of Nebraska Medical Center
Using the Department of Education College Scorecard data, we searched for the college in each state with the highest listed job placement numbers, looking specifically at employment levels at year 10 after students enrolled.
Then, we sorted every college in the country from highest employment levels to lowest that had data on employment counts ten years after graduating.
Finally, we selected the college with the highest rate of employment in each state. For the purposes of readability, the top schools' ratings were then rounded to two decimal places.
Ok, that's it! Now, onto the list.