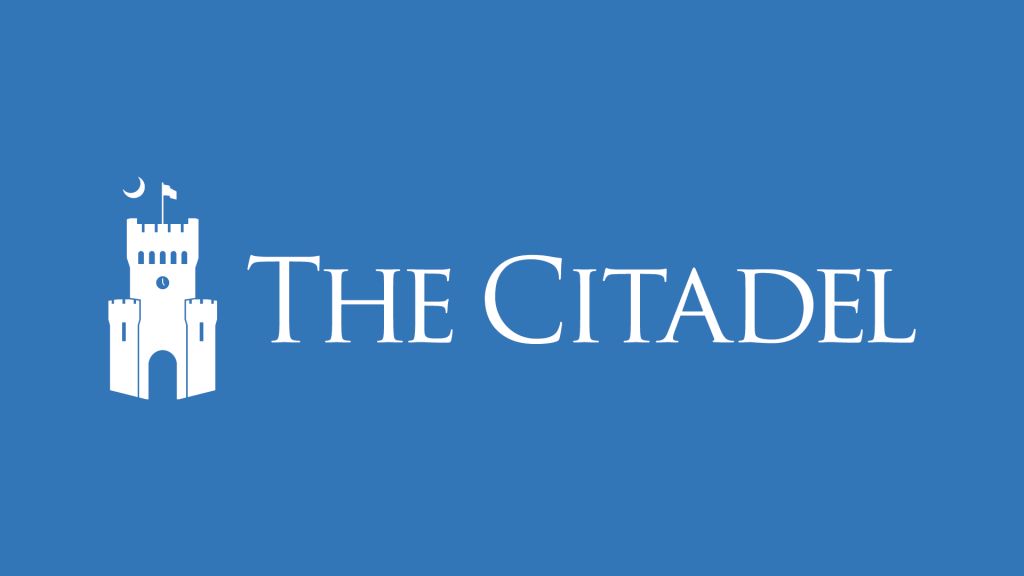 Citadel Community,
Over the past two weeks, the College has prepared for the Citadel Republican Society's November 10th Patriot Dinner Event, with Steve Bannon. The event will also be attended by our Governor, our Lt Governor and many other civic leaders and guests. Also on November 10thacross the street, Pastor Thomas Dixon is planning for a peaceful rally on the West Plaza adjacent to Johnson Hagood Stadium.
We are working closely with local authorities and the organizers of both events to provide everyone with a safe environment where they can express their views. As a public higher education institution dedicated to free expression principles, we believe this is critically important.
We fully support the rights of all Citadel community members, including cadets, students, faculty and staff, who are planning to participate in either the CRS event, or the peaceful rally across the street. If you choose to participate in either event, follow the instructions of the law enforcement officers who are there to protect all involved, and be mindful that you are a part of a community whose Core Values are Honor Duty and Respect.
As we continue preparations, please be assured that the safety and security of everyone on campus and in our community remains our paramount concern. Our Citadel Community appreciates all that our local law enforcement community has done to set conditions for the events. Their increased presence this week and throughout the events is not in response to any specific heightened threat, but we will continue to monitor for information about anything that could jeopardize the safety of our campus community.
Finally, I want to thank our community for your patience and understanding as we've made the adjustments necessary to enable these free expression events, while also maintaining a safe learning environment.
Best Regards,
John W. Rosa
Lieutenant General, USAF (Retired)
President
The Citadel