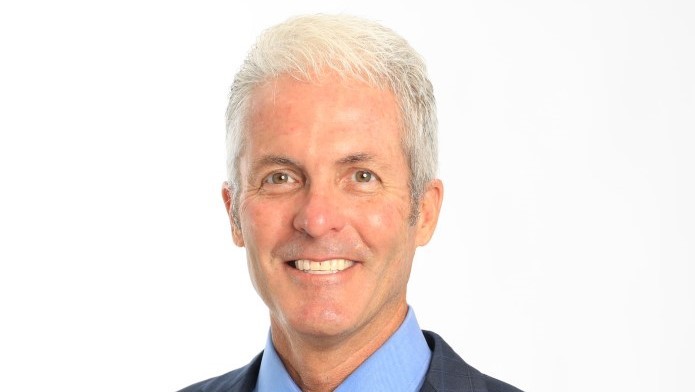 Note: Chris Mack earned a Master of Business Administration degree from The Citadel in 2018.
Leading global design firm Stantec has strengthened its ability to deliver coastal, marine, and resiliency solutions with the addition of Chris Mack, PE, MBA, PMP, D.CE. Mack will serve as a principal, regional director, and coastal engineering leader for a variety of services offered by Stantec's Coastal and Marine practice. Based out of the Charleston, South Carolina office, Mack will support private and public clients, both locally and worldwide.
Mack brings more than 30 years of engineering, management, and leadership experience, including 13 years with the U.S. Army Corps of Engineers (USACE). He is an expert in hydrology, hydraulics, coastal engineering, GIS, floodplain management, risk analysis, numerical modeling, software engineering, construction, design-bid-build, and program and project management. In leadership roles, Mack has served as a lead coastal engineering technical professional, a coastal planning and engineering team manager, and as a data science technical team manager.
"As we continue to aggressively expand our services in coastal and marine environments, we're confident that Chris' extensive knowledge and experience will support our mission and reinforce the high-quality services we provide our clients," said Dom Kempson, vice president, and Water Sector lead for Environmental Services at Stantec. "We're excited to welcome him to our team."
In this role, Mack will advance Stantec's Coastal and Marine practice, including its people, technologies, and clients, with an emphasis on natural hazards and risks, numerical modeling (e.g., storm surge and erosion), coastal zone management, coastal engineering, environmental restoration, climate change, and resiliency.
Most recently, he served as a senior coastal engineering advisor on the USACE's Sabine Pass to Galveston Bay Coastal Storm Risk Management Project in Galveston, Texas, led coastal and data management teams for the Texas General Land Office's regional flood risk and mitigation studies, and oversaw coastal engineering teams who developed the Federal Emergency Management Agency's coastal modeling, analyses, and flood hazard mapping for the Southeast coast of the United States from Cape Lookout, North Carolina to the Florida Keys.
Mack has also served as a coastal lead on multiple port and marine, navigation, and dredging projects for state port agencies, including North Carolina, South Carolina, Georgia, and Texas. His recent resiliency projects include the Vulnerability Assessment for the City of Daytona Beach. Mack has also supported South Carolina clients with coastal engineering, numerical modeling, and resiliency projects, including the SC Department of Natural Resources, the SC Department of Transportation, the SC Department of Health and Environmental Control – Ocean and Coastal Resource Management, and the City of Charleston.
Mack earned a Master of Business Administration from The Citadel, a Master of Science in computer science from the College of Charleston and The Citadel. He earned a Master of Science in civil engineering with an emphasis in coastal engineering and modeling and a Bachelor of Science in civil engineering with an emphasis in water resources from North Carolina State University. He has given numerous presentations for multiple conferences and professional organizations, including the American Society of Civil Engineers, the American Shore and Beach Preservation Association, the National Conference on Ecosystem Restoration, South Carolina Beach Advocates, Association of Floodplain Management, North Carolina Association of Floodplain Managers, and the South Carolina Association for Hazard Mitigation.