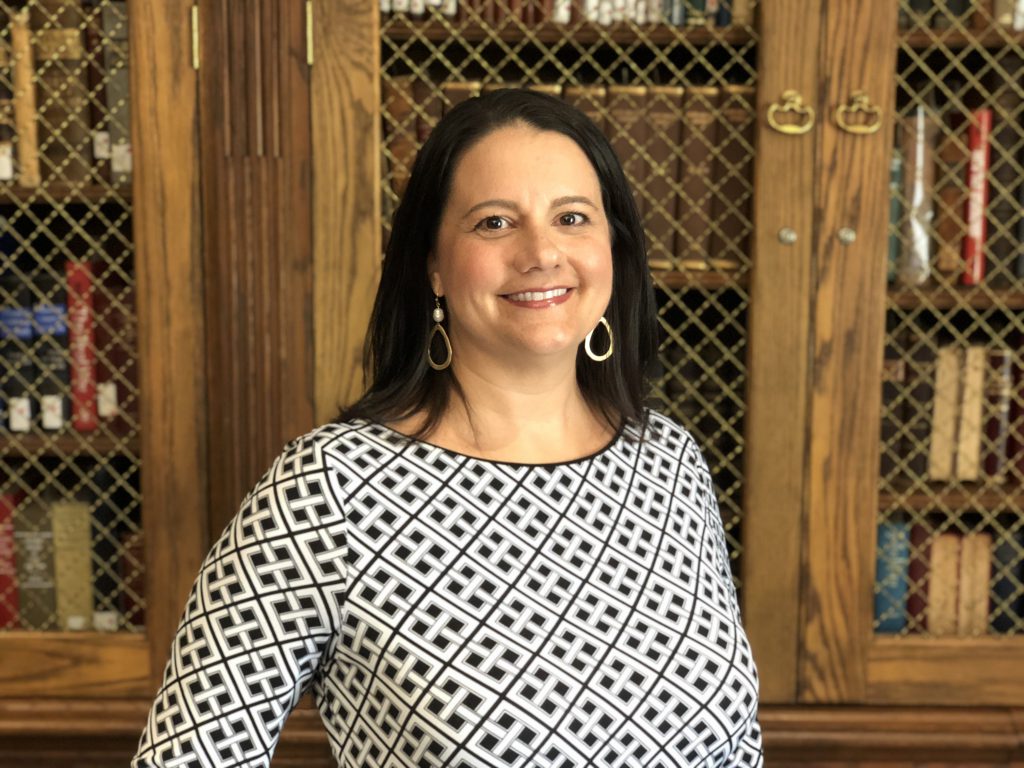 By Professor Alexandra Macdonald, Ph.D., The Citadel
Throughout my career in psychology, I have been lucky enough to be able to serve those who have served or are serving our country. Being in the military increases one's risk for experiencing a potentially traumatic event, and there are estimates that post-traumatic stress disorder (PTSD) affects between 11 to 20 percent of veterans and service members.
PTSD is associated with many other negative consequences beyond the individual. It can affect the entire family system, causing relationship distress, parenting challenges and aggression. Through my work with the U.S. Department of Veterans Affairs (VA) National Center for PTSD at the VA Boston Healthcare System, I saw firsthand how PTSD affects relationships, and conversely, how relationships can affect the course of PTSD. Thus, much of my research has included projects evaluating the efficacy of interventions for PTSD, especially in the context of interpersonal relationships.
One such treatment is Cognitive-Behavioral Conjoint Therapy for PTSD (CBCT for PTSD), a 15-session, empirically-supported, couples-based treatment tested in civilian, veteran and active duty military populations. Although CBCT for PTSD and other individual therapies are effective in treating symptoms, some individuals still experience barriers to accessing care. These barriers include the stigma around seeking help for the disorder as well as logistical problems associated with attending weekly therapy sessions, such as taking time from work, traveling to reach providers and needing ongoing childcare. This can complicate the treatment process for many.
Since joining the The Citadel Department of Psychology in 2015, my work has evolved to include identifying strategies to overcome barriers to PTSD treatment. For example, I am an investigator on a collaborative study funded by the Department of Defense and VA through the Consortium to Alleviate PTSD. The consortium is a national research group led by the University of Texas Health Science Center at San Antonio and the VA National Center for PTSD.
The consortium includes a network of co-investigators from across the country, working to find the best ways to diagnose, prevent and treat combat-related PTSD. The current study is investigating the utility of an accelerated, multi-couple group version of CBCT for PTSD for active duty service members and veterans with PTSD and their partners. Instead of weekly therapy being delivered in a therapist's office, the therapy is delivered in 12-hour, retreat-style workshops over the course of a weekend. Our principal investigator, Steffany Fredman, Ph.D., of Pennsylvania State University leads the treatment retreats at a hotel in Austin, Texas, which is about one hour away from Fort Hood, Texas. The hope is that delivering CBCT for PTSD in an intensive weekend format can address some of the challenges involved with attending 15 weekly sessions while still reducing PTSD symptoms and improving intimate relationships.
I also am a co-investigator on a VA-funded project evaluating an innovative approach to improving access to evidence-based care for PTSD. We are investigating the efficacy of the use of home-based video telehealth technology to deliver an abbreviated eight-session version of CBCT for PTSD. Our hope is that this methodology will improve the access to and acceptability of couples-based care in the VA.
Another barrier to care may be a lack of professionals specifically trained in evidence-based care for PTSD. Efforts are underway to increase the dissemination of information about evidence-based interventions for PTSD to front-line clinicians. The National Crime Victims Research and Treatment Center (NCVC) at the Medical University of South Carolina has an online training course called CPTWeb for which I served as a therapist when doing my post-doctoral work. It is a web-based learning course teaching Cognitive Processing Therapy that is funded by the U.S. Navy Bureau of Medicine and Surgery for providers working with military populations. Updates to that program will be made in the coming months by the NCVC because of a grant awarded this year by the U.S. Office for Victims of Crime. I will again serve as one of the therapists demonstrating the treatment techniques to practitioners learning virtually.
These programs and others with similar goals will eventually whittle away the barriers to treatment for those who, right now, still suffer.
Alexandra Macdonald, Ph.D., is an assistant professor of psychology at The Citadel. She has worked as a clinical research psychologist in the VA Boston Healthcare System and the National Center for Post-Traumatic Stress Disorder. Her research focuses on the intersection between individual psychopathology, with an emphasis on post-traumatic stress disorder and substance use disorders, as well as interpersonal functioning. She earned her Ph.D. at Boston University.