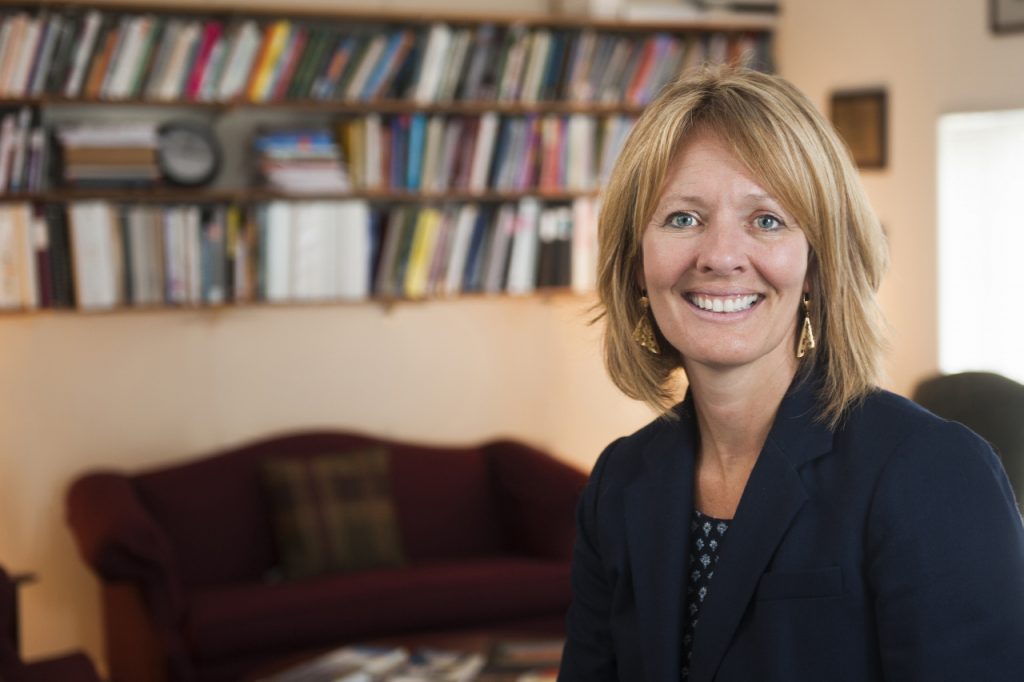 The president of The Citadel has selected his new second in command. Sally Selden, Ph.D., SPHR, will take over as provost and dean of the college in June.
Selden is in her 18th year at University of Lynchburg (UL) in Virginia where she served in numerous leadership positions. Most recently, as provost and vice president for academic affairs, Selden helped lead that institution's strategic planning process alongside the board of trustees. Prior to that, she was a professor of management in the College of Business and Economics at UL.
"Dr. Sally Selden brings with her a proven commitment to scholarship and to leading high impact learning experiences. Her expertise will help transform the lives of our cadets and students as they prepare for the future," said Gen. Glenn M. Walters, USMC (Ret.), president of The Citadel.
The role of the provost
The provost is a vice presidential position responsible for all matters pertaining to the academic functions of the college and is the second-ranking official at The Citadel. As the college's chief academic officer, the provost provides leadership in all academic areas, including curriculum and instruction, research and scholarly activity, program development and accreditation, admissions and financial aid, and academic support services.
"It will be a great honor to serve The Citadel with Gen. Walters and the college's esteemed faculty and staff," Selden said. "As I begin this new journey, I am eager to meet with faculty, staff, cadets, students and alumni to learn more about The Citadel's tradition of excellence and the opportunities that lie ahead."
Selden's credentials
Selden earned a Ph.D. at the University of Georgia and a Master of Public Administration and Bachelor of Arts at the University of Virginia. Selden holds the Senior Professional in Human Resources (SPHR) certification, and her primary teaching and research interests are in the areas of management, human resource management and leadership. She has published more than 150 books, book chapters, articles, papers and technical publications.
"It is my goal to continue to cultivate an inclusive, student-centered environment to fully support The Citadel's mission to educate and develop principled leaders," Selden said.
The selection of Selden as provost comes after national search that began in April 2018. She will replace Mark Bebensee, Ph.D., who has been interim provost since March. He delayed retiring from his 42-year career at The Citadel to help lead the college during the search following the departure of Connie Book, Ph.D., who left to be the president of Elon University.