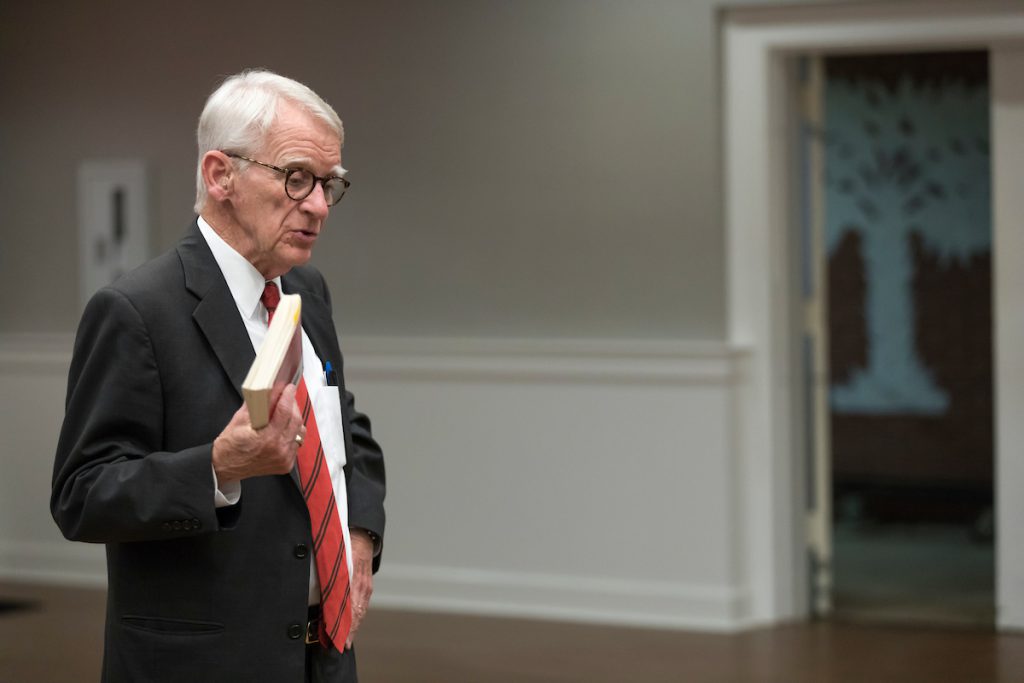 Part of Prof. Joseph P. Riley's Citadel course: Old South City, New South Revival
5 – 6:30 p.m.
Thursday, April 13
Emanuel African Methodist Episcopal Church, 110 Calhoun St.
Free and open to the public*
As the city approaches the second anniversary of the mass shooting at Emanuel AME Church in Charleston, Citadel Prof. Joseph P. Riley, Jr. takes his class of cadets and students to the church for a discussion on race in America that will be open to the public. Riley, and Emanuel AME pastor, Reverend Eric S.C. Manning, will be joined by Congressman James E. Clyburn. Clyburn will deliver a speech entitled, "Race in America: Reflections on Obama, Trump, and the Emanuel Massacre."
The congressman will be speaking in conjunction with the undergraduate course Riley is teaching this semester, "Old South City, New South Revival." Riley, a member of The Citadel Class of 1964, was the mayor of Charleston, from 1975-2016, and is the first occupant of the Joseph P. Riley, Jr. Endowed Chair of American Government and Public Policy at The Citadel. He returned to his alma mater after retiring from public office in January 2016. He is also a Pew Distinguished Fellow.
"Jim Clyburn is not only our Congressman but the third-ranking Democrat in the House of Representatives and is a national leader," said Riley. "I know that the Congressman will give a thought-provoking and inspiring presentation in this most historic and sacred church."
Clyburn, a native of Sumter, graduated from South Carolina State University. Following his graduation, he served as a teacher, an employment counselor, and director of youth and community development projects in Charleston. He was later appointed to Governor John C. West's staff in 1971 and in 1974 Gov. West appointed him South Carolina Human Affairs Commissioner. He was first elected to the U.S. House of Representatives in 1992 and presently serves as the Assistant Democratic Leader, the third-ranking Democrat in the house.
"This could not be a more timely address, as we grapple with the legacies of Obama's tenure and approach the one-hundred day mark of the Trump presidency," added Citadel history professor Kerry Taylor, who is assisting with the course. "This is a proving moment for democracy."
*Members of the public planning to attend are asked to register in advance by emailing cmortti@citadel.edu. Media wishing to attend is asked to email kkeelor@citadel.edu in advance. There will be a brief media availability following the class.