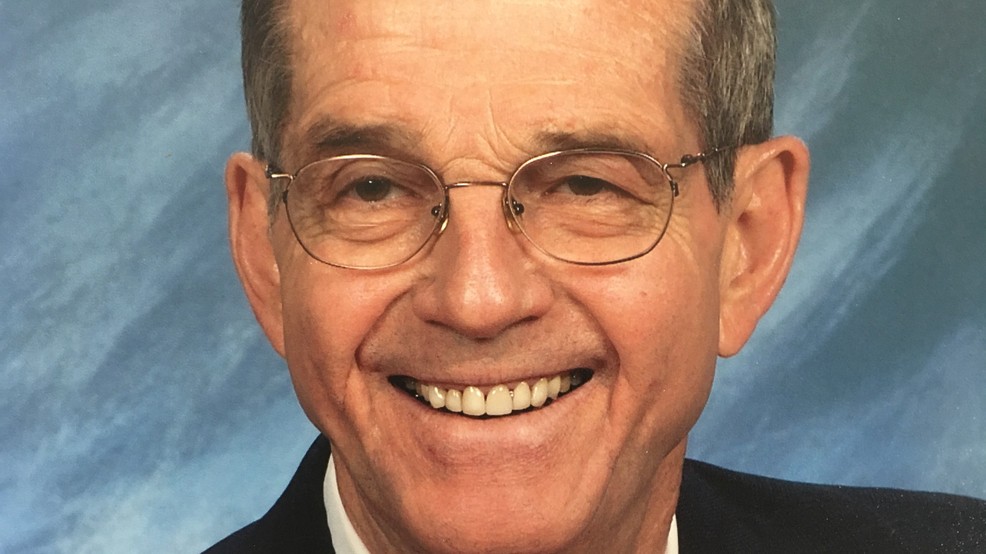 Don Fowler, a man known for his leadership of and contributions to the Democratic Party, but especially for his for generosity of time, energy and wisdom, passed away this week at the age of 85. According to The Post & Courier he had been battling leukemia.
Fowler, a Spartanburg native, was most widely known for his positions of prominence within the Democratic Party. But many of Fowler's political achievements were born after he served as an active duty officer in the U.S. Army, and while he served as a reservist. Fowler retired from the Army after 30 years of service in 1987. In addition, Fowler was a lifetime member of the National Association of Advancement of Colored people.
In the political realm, Fowler was Chair of the South Carolina Democratic Party from 1971- 1980, then became CEO of the Democratic National Convention in 1995 when President Bill Clinton successfully ran for a second term, followed by serving as Chair of the Democratic National Committee in 1995 and 1996. President Clinton tweeted a remembrance about Fowler today: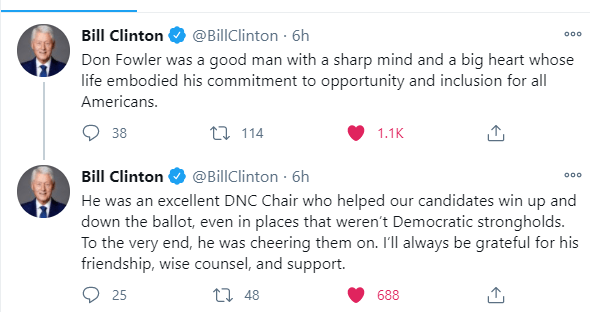 At The Citadel, and for much of his life at the University of South Carolina where he began teaching in 1964, he was Professor Fowler, political scientist.
"Don played major roles in The Citadel's affairs over the last decade," said Winfred "Bo" Moore, Ph.D., professor Emeritus, former Dean for The Citadel School of Humanities and Social Sciences. "From 2008-2012 he served as John C. West Professor of American Government and from 2012-2019 as a Distinguished Adjunct Professor in the Department of Political Science. The many courses he taught (and the personal mentorship he provided) on various aspects of American politics and government enabled our students to learn from a national leader in those fields."
Fowler was known to frequently drive back forth to Charleston from his home in Columbia, making his work with The Citadel possible. He once remarked to this writer that his wife Carol had generously logged plenty of hours "ferrying him from Columbia to Charleston and back."
Fowler definitely made his mark at the Military College of South Carolina.
"Additionally, from 2008-2020, Don served as a member of the Advisory Board of the School of Humanities & Social Sciences.

Thanks to him, we were able to bring to campus nationally prominent speakers who shared with our students a broad range of perspectives on national affairs. The list of those speakers included Janet Napolitano (then Secretary of the Department of Homeland Security); Frank Fahrenkopf (former Chairman of the Republican National Committee and Co-Chair of the Commission on Presidential Debates), Mike McCurry (former White House Press Secretary), Tom Cole (Deputy Minority Whip of the House Republican Caucus), James Clyburn (Majority Whip of the House Democratic Caucus), Beth Fouhy (Senior Politics Editor, NBC News), Jonathan Martin (National Political Correspondent, New York Times), and James Roosevelt (grandson of President Franklin D. Roosevelt and co-chair of the Rules and Bylaws Committee of the Democratic National Committee).

In these (and many other) ways, Don graciously–and effectively–advocated on behalf of The Citadel and made it much easier for us successfully to pursue opportunities that likely would not otherwise have been available to us. His contributions to the advancement of our academic community are many. And he will be sorely missed by all who fortunate enough to have him as friend.

Winfred "Bo" Moore, Ph.D., professor Emeritus, former Dean for The Citadel School of Humanities and Social Sciences
Fowler is survived by his wife Carol (who also led the S.C. Democratic Party from 2007 to 2011 and is currently a National Commiteewoman, her photo on the party's website next to Don's), and their adult children, Donnie and Cissy.
Read more about Don Fowler and his career
The Post & Courier
Former DNC, SC Democratic Party chairman Don Fowler dies at 85
The State Newspaper
Longtime SC Democratic Party icon and professor Don Fowler has died
Associated Press
Former DNC leader, mainstay of SC politics Don Fowler dies