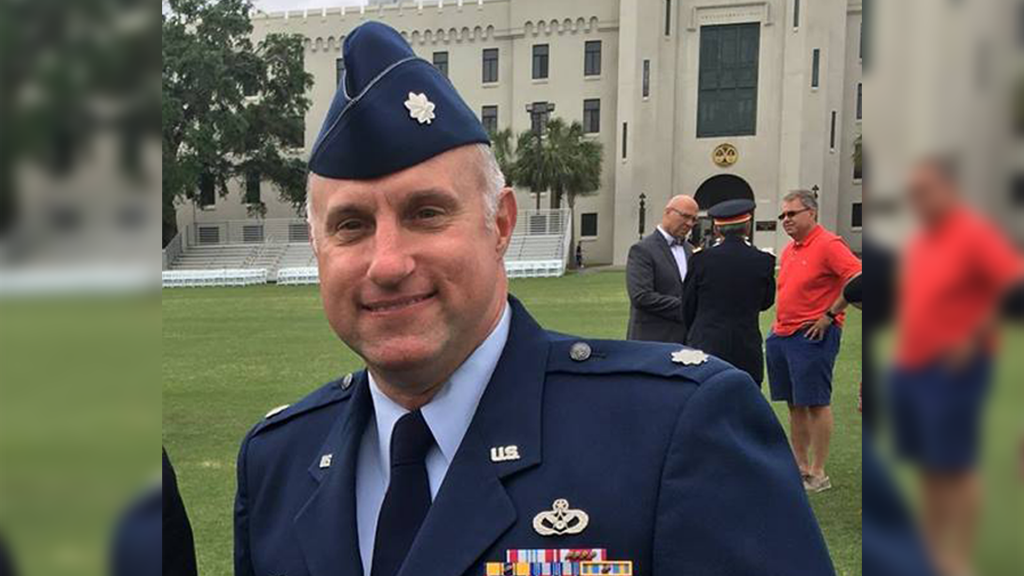 Lt. Col. Jay Beam, USAF (Ret.), an admired leader on The Citadel campus, passed away on September 27, 2018.
Lt. Col. Beam joined his alma mater in 2014 as the director of facilities and operations. After a nationwide search in 2016, he was promoted to associate vice president. As the Associate Vice President for Facilities & Engineering, he led a team of about 80 people who take great pride in their work to plan and support the appearance, growth, maintenance and safety of the campus infrastructure.
Lt. Col. Beam was a member of The Citadel Class of 1991, and served as a civil engineer in the U.S. Air Force for more than 22 years holding various positions of rank including as Commander of the 366th Training Squadron. He obtained an MS in Systems Engineering from Southern Methodist University while serving in the air force.
In a message to the campus community, Col. Tom Philipkosky, USAF (Ret.), senior vice president for operations & administration, wrote the following:
Lt. Colonel Beam was a man of great passion and integrity with an abundance of skills and experience.

I will miss Jay. He was a tremendous friend, coworker, motivator and leader…always ready to go the extra mile for this campus and community. He had a dry sense of humor and quick wit, which will be missed.

Jay loved The Citadel. I know that The Citadel is a better place because of him and we are honored to have had the opportunity to know and work with such a great individual.  His departure leaves a void we cannot replace.
A Memorial Service will be held at The Citadel Summerall Chapel, Sunday, Oct. 14, at 2 p.m. with a reception to follow. In lieu of flowers, donations can be given to the "Lt Col Jay Beam, Class of 1991 Memorial Fund". These gifts can be sent to South Atlantic Bank, 930 Johnnie Dodds Blvd., Mt. Pleasant, SC 29464. The obituary can be read at this link.