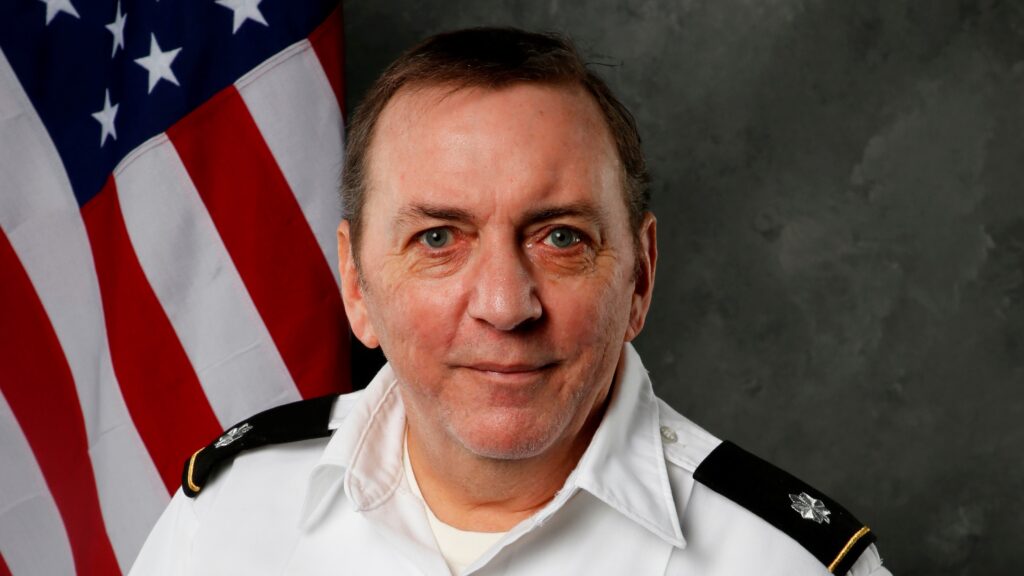 Note: Dr. Paul Nolan joined The Citadel in 2006 and was promoted to full professor in 2018. He served as the coordinator for the Department of Biology's graduate programs and specialized in animal behavior. In 2012, he was awarded the Faculty Spotlight Award for Excellence in Teaching and Scholarship.
Paul Matthew Nolan, 58, passed away at his residence on Wednesday, May 10, 2023. Paul was born August 19, 1964 to Shirley (Lepley) Nolan and James Nolan, both deceased, in Lewistown, PA. He spent his early years in Pennsylvania, but explored the world once he became an adult. Paul was devoted to learning and dedicated his life to the educational field. After earning his Bachelor of Science degree from Pennsylvania State University, he began his graduate degree at East Stroudsburg (PA) University and completed it at University of California – Davis. He then finished his doctoral work at Auburn University in Alabama. He also served as a Post-Doctorate Fellow at Arizona State University, then spent a year as a Visiting Professor at Ithaca College.
In 2006, he joined The Citadel and the Graduate Program for the University of Charleston. Throughout his studies and teachings, Paul traveled the world in search of knowledge about his favorite topic – birds. He studied parrots in Puerto Rico and crows in Hawaii, along with yellow baboons and pintail ducks at a National Zoo research center. He traveled to the South Pole multiple times to study and record information about penguins. His most ambitious work and the area he made the most progress in allowing science to understand, however, was the humble house finch. In all, he received over 20 distinct awards and recognitions for himself and his work, including a nomination in 2022 as an Elective Member of the American Ornithological Society. He also served as official mentor to 44 graduate and undergraduate students in Charleston, and to hundreds more unofficially.
Paul was also a prolific author. Collectively, he had over 40 peer-reviewed publications or scholarly papers, along with more than 100 presentations and invited speaker sessions. With or without a presentation, Paul didn't need a reason to talk to someone. He was a charming, fun person who remembered everyone's name and who everyone remembered once they met him. Paul would never allow anyone to feel lonely or alone if they were new to a conference. He had a knack for finding people who seemed to be unsure of where to go, easily made friends with them, and guided them on their way. Paul always had a story to tell and a way to make others laugh. He was especially known for his intellect, honesty, and ability to laugh at himself.
He was a former president and board member for the Charleston Audubon & Natural History Society, an avid runner, and a long-time member of the Charleston Beer Runners club. Travel was his second love, and he recently completed a personal goal of visiting all 50 states with a trip to Arkansas. He is survived by his brothers, Scott (wife, Lynn) and Blake, and by his sisters, Valinda (Lindy) Ott (husband, Billy) and Cathy, along with numerous nieces and nephews, all of whom loved him dearly, along with countless wonderful friends everywhere.
A memorial will be held at The Citadel in the fall. Visit the guestbook at legacy.com/obituaries/charleston