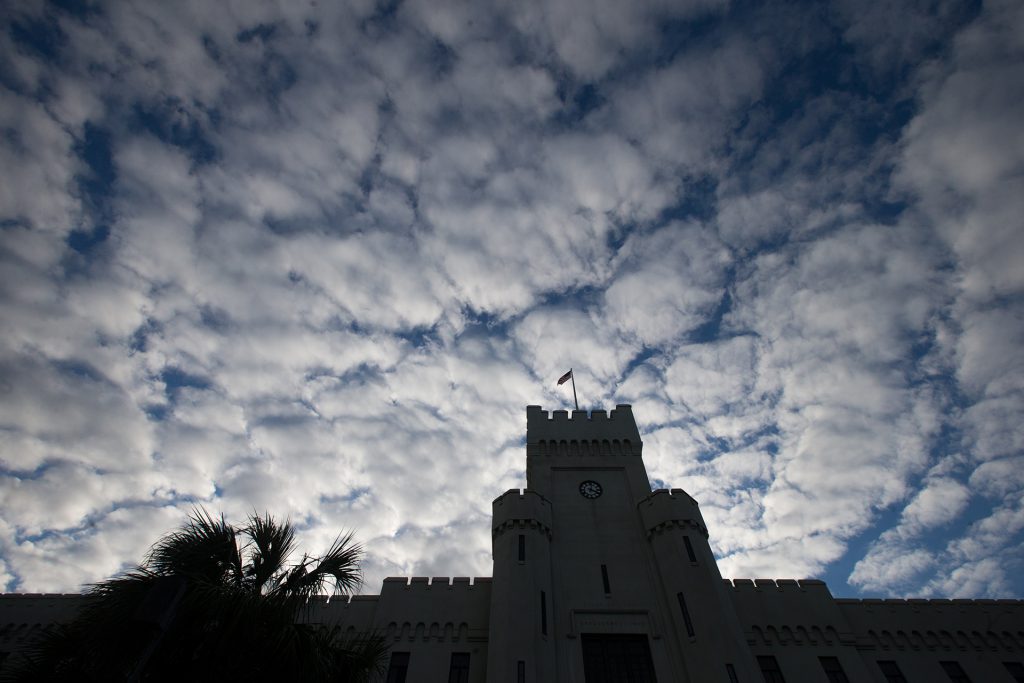 The safety of our campus community is our primary concern; therefore, all public activities after 3 p.m. today, Friday April 19 are canceled. Online classes will continue as scheduled.
Faculty & staff members who are non-essential for securing the campus, taking emergency actions or serving the S.C. Corps of Cadets will be released at 3 p.m. today. The major concerns for local emergency officials are the potential for tornadic activity and dangerous conditions for commuters.
For the Corps of Cadets, services will continue to be provided at Coward Hall on the normal schedule. If any adjustments are required as a result of severe weather, that information will be provided in subsequent notes.
The severe weather system is expected to move through the area overnight with a return to more moderate weather tomorrow