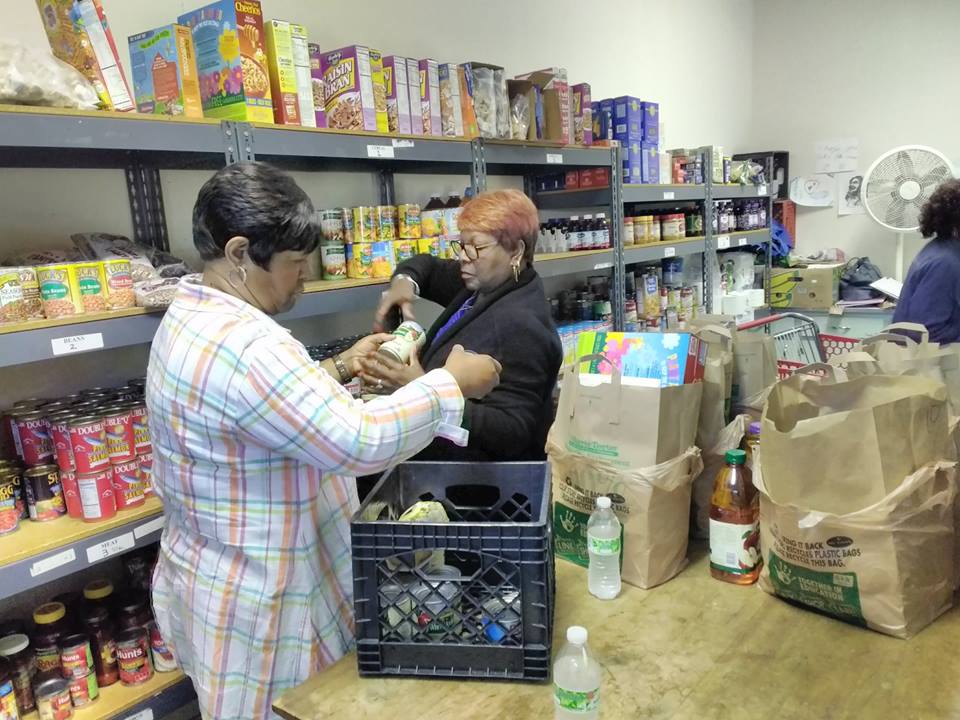 Photo above: volunteers stocking shelves at James Island Outreach's food bank
Sara Massey is a Project Management graduate student in The Citadel Graduate College. Fairly new to the Charleston, South Carolina area, the seasoned fundraiser and former CEO of a non-profit in Louisiana wanted a way to get involved in serving the community by using her developing project management skills on a real-world project.
"The discipline of formal project management in the engineering, defense, construction and IT industries has huge implications for the non-profit sector if it will be embraced," Massey said. "Social entrepreneurs need these skills as much as those pursuing profit-motivated outcomes. I hope to demonstrate that in my work."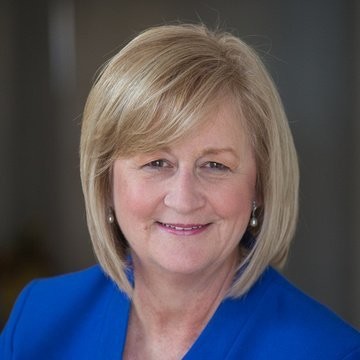 Massey found where she was needed: James Island Outreach (JIO). JIO is a local non-profit devoted to providing emergency food, medicine, and utility assistance for financially struggling neighbors living on James Island and Folly Beach. Massey accepted the assignment of helping JIO restructure its annual fundraising event, Taste of James Island, to make it profitable rather than just a break-even venture.
"Using some of the project management techniques I was learning, such as identifying and characterizing stakeholders, and establishing and agreeing to the requirements of the event, were key to being able to pull this off successfully in just under 90 days," Massey said.
"In prior years, JIO was not able to raise enough through Taste of James Island to be profitable. However, with Sara's guidance, leadership, encouragement and skillful planning, we netted a profit of over $7,500 which is being used to purchase food to stock our pantry for our neighbors in need," said Scott Graule, executive director, JIO.
In addition to gratification of helping her community, Massey was able to convert her work with JIO into a graded deliverable for one of her project management courses.
Massey and her husband Andy, a member of The Citadel Class of 1983 and a Citadel Graduate College '85 alumnus, own Syn-Mass LLC, a consulting company focused on executive level projects and risk management. She says a master's degree in Project Management is the perfect supplement to her career and goal of lifelong learning.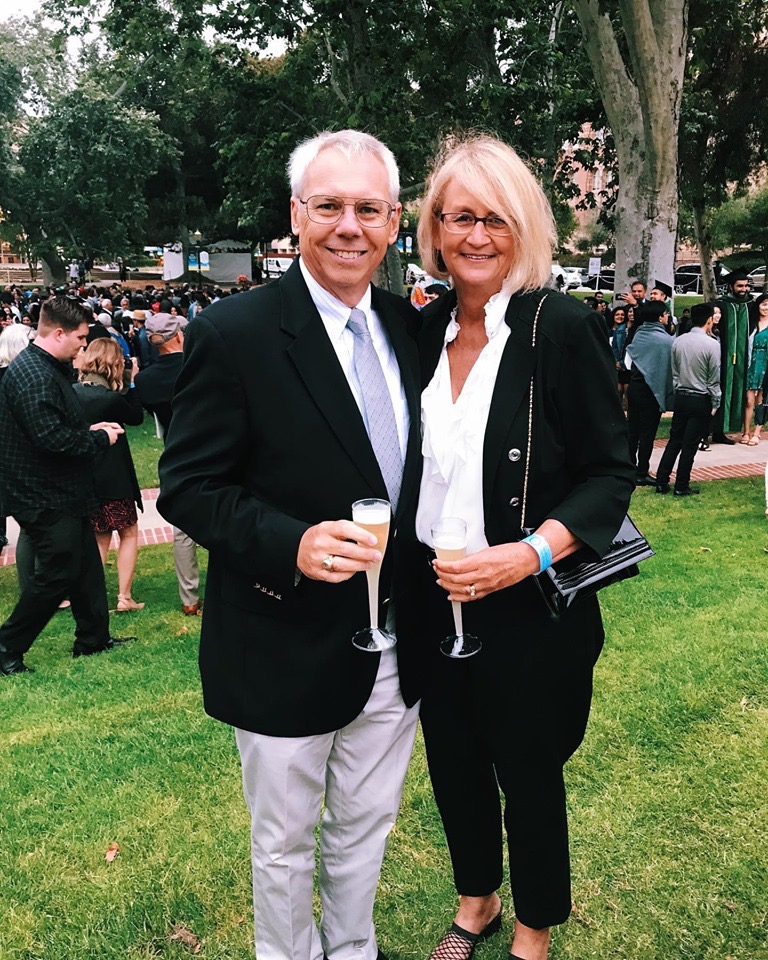 "The Project Management program at The Citadel Graduate College hit the trifecta for me: convenient, affordable and well-respected," Massey said.
Now she's more inspired than ever to apply Project Management to non-profit work.
Non-profits rely on an ever-changing mix of staff and volunteers who each carry a portion of the institutional knowledge of how to carry out the mission of the organization.

The commitment to the "why" of the work is usually logical or emotional, but those who do the "what and the how" of the work deserve the benefit of sound project management to inform and fuel the efficiency of the work.

After graduation, I'll be looking for ways to add voice and evidence to this concept across a broad spectrum of social causes.

Sara Massey, Project Management student, The Citadel Graduate College