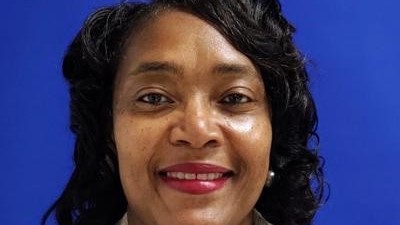 Note: Jessica Williams (above photo courtesy of Colleton County School District) earned a Master of Education in Elementary School Education degree from The Citadel Graduate College in 2002.
As seen in Walterboro Live, by Heather Walters
The Colleton County School Board recently voted to appoint leaders at a local elementary school and in the district office.
In its March 16th regular school board meeting, the board voted to fill two administrative positions: Jessica Williams is now the assistant superintendent of Curriculum and Instruction and Tiffany Pearson is the principal of Black Street Early Childhood Center.
The recommendations for Williams and Pearson were presented to the board by John Tindal, the district's interim superintendent for the 2020-2021 school year.
Williams has more than 28 years of experience in the education field. During this time, she has worked as an elementary music teacher, served as an assistant principal and was also a principal. She has a Bachelor's Degree in Music Education from Winthrop University, a Master of Education in Educational Administration and Supervision from The Citadel and she is currently pursuing her doctorate degree in educational leadership through Walden University.
During her education career, she has received numerous awards, including being named Teacher of the Year. Williams has also been inducted into The Citadel's Kappa Delta Pi International Honor Society, according to information provided by Sean Gruber, communication director for the school district.
Pearson has worked within the Colleton County School District since 2005. During this time, she has served as a teacher, a curriculum facilitator and an assistant principal.
She holds a Bachelor's Degree of Science in Elementary Education from the College of Charleston and a Masters of Education in Educational Administration from Grand Canyon University. She has also been previously named the Colleton County School District Rookie of Teacher of the Year and Colleton County Middle School Teacher of the Year.