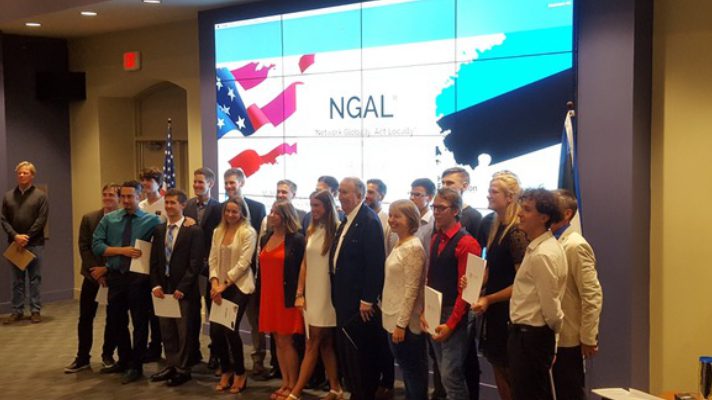 Network Globally, Act Locally brings students to The Citadel to participate in a pitch competition
Students from The Citadel, the College of Charleston, Nebraska Wesleyan University, Tallinn University and the University of Tartu (Estonia) come together each year for the Network Globally, Act Locally (NGAL™) program. The students will spend their time trying to create solutions for social and commercial challenges.
The three-week international entrepreneurial program culminates in a pitch competition here at The Citadel, hosted by the Tommy and Victoria Baker School of Business. Students teams from each of the institutions will pitch their ideas to a panel of distinguished judges from the business community. The competition will be on Fri. June 14 at 9 a.m. in Bond Hall, Room 165.
Before that, the NGAL™ student teams begin the program in Estonia at the University of Tartu's Idea Lab by brainstorming ideas for their projects through faculty instruction and mentorship from business professionals.
Network Globally, Act Locally  is an annual international pitch competition sponsored by the Harry and Reba Huge Foundation in partnership with the five educational institutions.