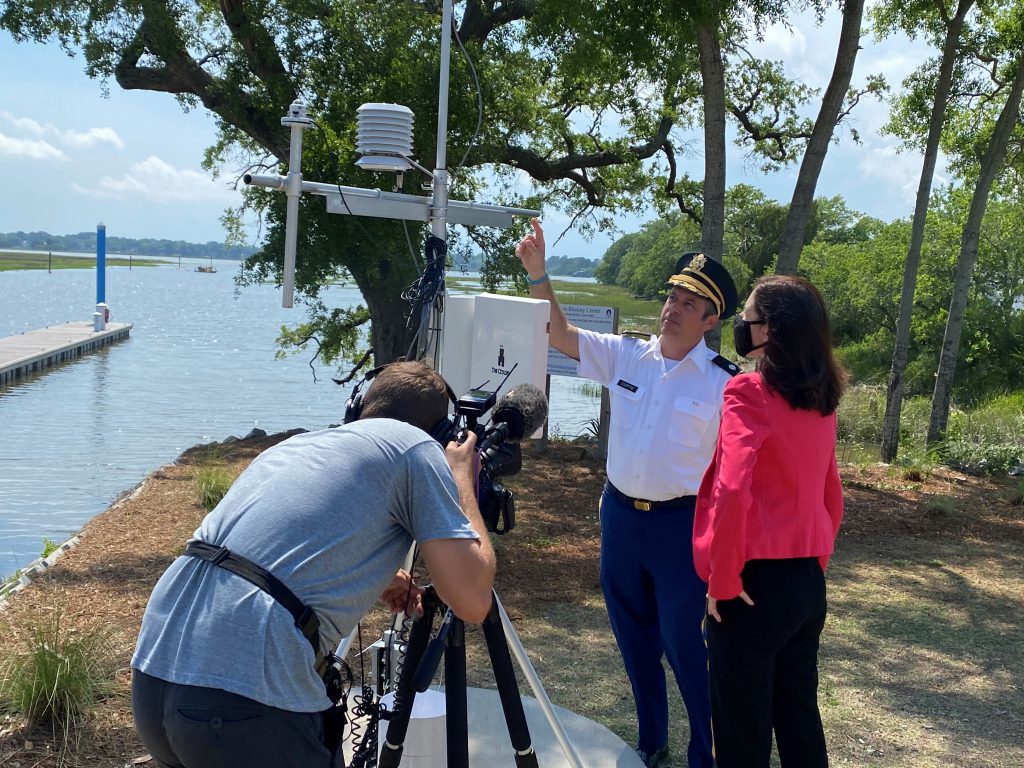 A portion of the report as seen on E. W. Scripps Television Stations around the U.S., including WFTS-TV, Tampa Bay, by Maya Rodriquez, national correspondent, E.W. Scripps
Photo above: National news correspondent Maya Rodriguez listens to Citadel professor Dr. Scott Curtis discuss the Near Center for Climate Studies new weather station on campus
CHARLESTON, S.C. — The hallmarks of summer include the shining sun and stifling heat and humidity.
"It is getting hotter. Absolutely," said Mark Wilbert, a senior policy adviser on resilience for the Mayor's Office in Charleston, South Carolina.
No one knows heat and humidity quite like the South, and Charleston is a place that is no stranger to hot summers.
Over at The Citadel, a military college in Charleston, Lt. Col. Scott Curtis monitors data from this outdoor weather station every day.
"With Charleston being surrounded on all sides by water, we have really high humidity as well," said Lt. Col. Curtis, who is director of The Citadel's Near Center for Climate Studies.