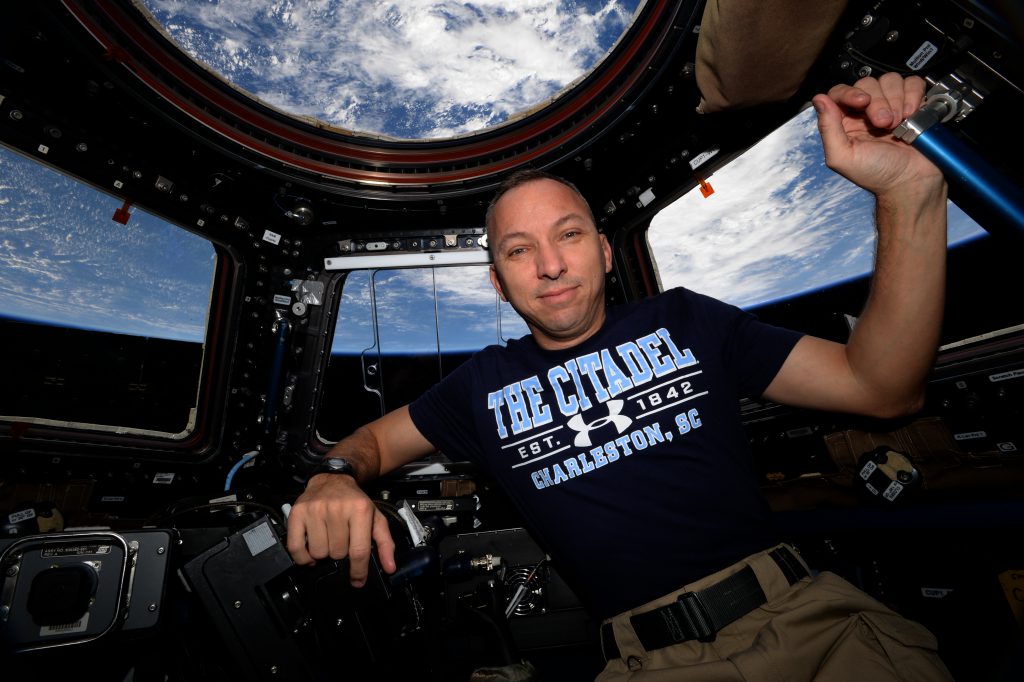 ---
Col. Randy Bresnik, NASA astronaut, U.S. Marine Corps aviator, Citadel alumnus, and recent commander of the International Space Station will join The Citadel for a Greater Issues address as the keynote speaker of the 2018 Principled Leadership Symposium.
Bresnik's speech will occur on Thursday, March 22nd at 11:00 AM in McAlister Field House.
Randolph James "Komrade" Bresnik is a NASA astronaut and a former U.S. Marine Corps aviator. He was born in Ft. Knox, Kentucky, on Sept. 11, 1967, but considers Santa Monica, California where he graduated from high school, to be his hometown.
In college, Bresnik studied mathematics while a member of The South Carolina Corps of Cadets at The Citadel in Charleston, South Carolina. He attended on a U.S. Marine Corps scholarship, was a Dean's List and Gold Star student, and received several Citadel and President's scholarships.
He graduated in 1989, and commissioned as an officer into the Marine Corps. While a Marine, Bresnik earned a Master of Science in Aviation Systems from the University of Tennessee in 2002, and graduated from the Air War College in 2008.
In May of 2004, Bresnik was among the elite few to be selected out of approximately 4,000 applicants to become one of the 11 members of NASA's Astronaut Class 9. He completed his astronaut candidate training in February 2006, becoming the first graduate of The Citadel to have the opportunity to fly in space.
About The Principled Leadership Symposium
The Citadel's Principled Leadership Symposium is an annual event held in conjunction with Corps Day Weekend for the South Carolina Corps of Cadets, The Citadel Graduate College students, visiting student delegates, the campus community and the Charleston community. The 2018 symposium held March 22 -23, will feature speakers, panels and cadet presentations in support of The Citadel's 175th Anniversary which is Tuesday, March 20, but will be celebrated all week.
The first Principled Leadership Symposium was held in 2008. It has become a signature event for the college and The Krause Center for Leadership and Ethics. The center is the college organization focused on enhancing leadership development and ethical growth at The Citadel.