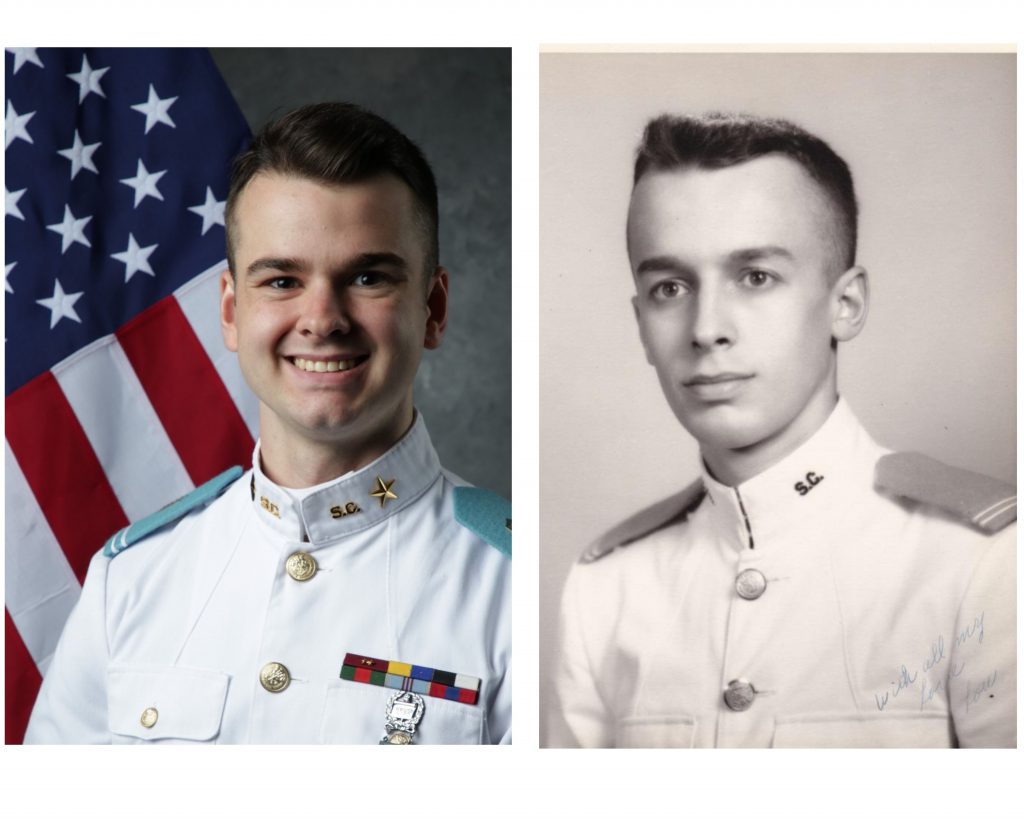 Meet Cadet Matthew Dittrich, Lawrenceville, Georgia, '21
Who or what inspired you to attend The Citadel?
My grandfather, Louis A. Wilken, Class of 1960, would never miss an opportunity to tell me about one of his many stories about The Citadel. From marching in the heat of Charleston to having his room inspected every Saturday morning, I didn't see how he could enjoy such a school. Nonetheless, he would wear his band of gold every day with pride.
Then came the time for me to attend college and I thought my plans would never change: I would go to Georgia Tech and join the USAF. But I started to think about the man my grandfather had become by attending the Citadel. I thought about all he taught me, and I knew that is what I wanted for my life.
In what ways has this institution impacted your life?
Before coming here, I thought leadership was just about getting the job done. I never considered about the obligations that a leader has to his or her people. Now, I realize it is about taking care of the people first and mission comes second.
"We wear the ring" is a repeated phrase amongst Alumni. What does it mean?
To me, it reminds me that I am part of a larger group myself. A group of alumni that hold themselves to a higher standard and have chosen to be leaders in their communities and their country.
What is inscribed on the inside of your ring and what is the significance?
"Part of the Journey is the End." I put this in my ring to remind myself that The Citadel will always be a part of my life, but the time is coming to move on and use what I have learned and experienced for the rest of my life.
The Citadel is a crucible for life: like everything that goes into a crucible, it must eventually come out.  

Cadet Matthew Dittrich, Regimental Academic Officer, double-majoring in Physics and Mathematics, '21
When you finally look down at the band on your finger, what memories will come to mind?
I think about the times my grandfather sat me down and told me stories and taught me lessons. I will think about how I can now relate to each story, and how even after 60 years, this school is still able to teach the same lessons and instill the same values in its Cadets.
What obligations do you feel you have in the future as a member of the Long Grey Line who wears the ring?
The ring holds me to a higher standard. I am not just some college graduate trying to get a job, but I will be a Citadel graduate. I will take the lessons I have learned and use them to lead and mentor others as many people have done for me.
Note: This is one in a series stories intended to show the different journeys members of The Citadel Class of 2021 have undertaken to earn their bands of gold. The Regimental Public Affairs team, Cadet Ruby Bolden, public affairs officer, and Cadet Samantha Walton, public affairs NCO sent a list of questions to participating cadets. These are the resulting stories.