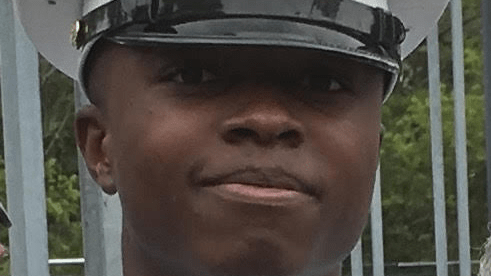 Meet Cadet Tromaine Cobbs, Reevesville, South Carolina, '21
…the first and last thing that I will see is the big ring statue at the campus entrance symbolizing one point in my life where I chose not to turn and take the easy way out.

Tromaine Cobbs, Citadel Class of 2021
Who or what inspired you to attend The Citadel?
I chose to attend The Citadel because my grandmother always loved seeing me in my JROTC uniform and she told me to always continue to be great. I have also been working with two men who are brothers and who are both alumni of The Citadel at a W&B Enterprises. I have known them all my life.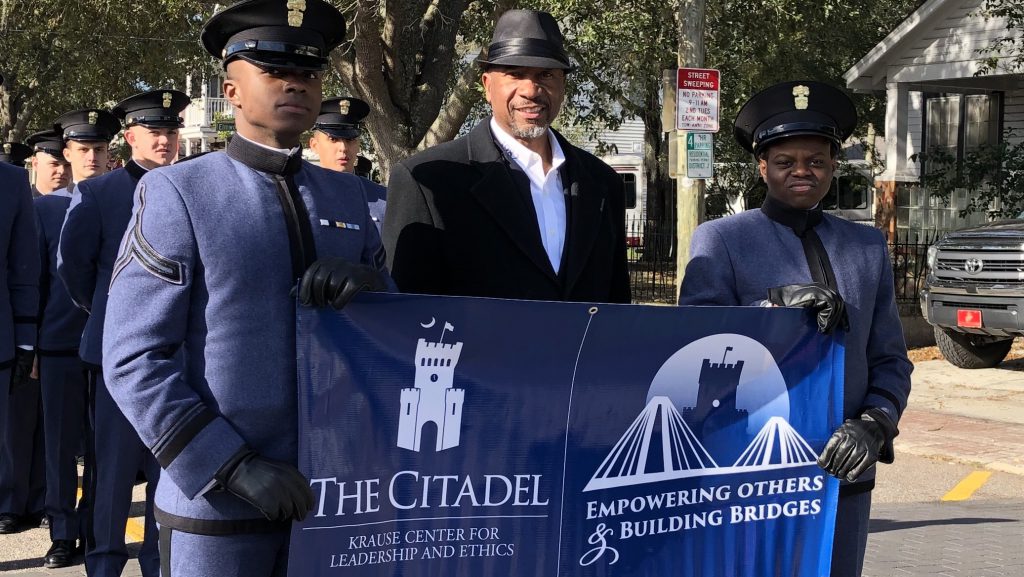 What was the most difficult obstacle you conquered that made you feel you earned the honor of wearing the ring?
The most difficult obstacle would be being more outgoing because I am naturally an introvert, but over these past years I began to talk more and made friendships with new brothers and sisters.
In what ways has this institution impacted your life?
This institution has continued to help me grow as a leader by introducing me into a whole new environment with countless opportunities to learn.
Why do you think it is important that cadets and/or people in general understand the symbolism and weight that the ring holds?
It is important for people to understand what the ring means because it represents much more than just an indication that I graduated from college. It stands for all the blood, sweat, and tears that have been shed before me. Additionally it shows that an individual wearing The Citadel band of gold will not be someone who will give up easily.
What is a song that describes your emotions leading up to Ring Day?
"Struggle No More" by Anthony Hamilton is a song that describes my emotions over these years, because the song takes about the hard times and how loved ones will help to lift you up and then being able to provide for your family without struggling through hard times.
What obligations do you feel you have in the future as a member of the Long Gray Line who wears the ring?
As a member of the Long Grey Line, I feel as though it will be my duty to not bring discredit to myself, family and the institution. I also feel that I should always continue to motivate others to be brave and to step out of their comfort zone in order for them to grow as a person.
What is inscribed on the inside of your ring and what is the significance?
A phrase that I have in my ring is "Humility over Pride." To me, this means that a leader must be humble themselves in order to receive the loyalty of their followers and then everyone would be able to be prideful of what has been accomplished.
You are connected to thousands of alumni, not only through your Citadel experience but through the ring. How does that make you feel?
Having the chance to wear the ring will be a unique and unreal experience, because the first and last thing that I will see is the big ring statue at the campus entrance symbolizing one point in my life where I chose not to turn and take the easy way out.
Cobbs is a 2nd Lieutenant in the Corps, a Civil Engineering major, and enjoys being a member of The Citadel Gospel Choir.
Note: This is one in a series stories intended to show the different journeys members of The Citadel Class of 2021 have undertaken to earn their bands of gold. The Regimental Public Affairs team, Cadet Ruby Bolden, public affairs officer, and Cadet Samantha Walton, public affairs NCO sent a list of questions to participating cadets. These are the resulting stories.