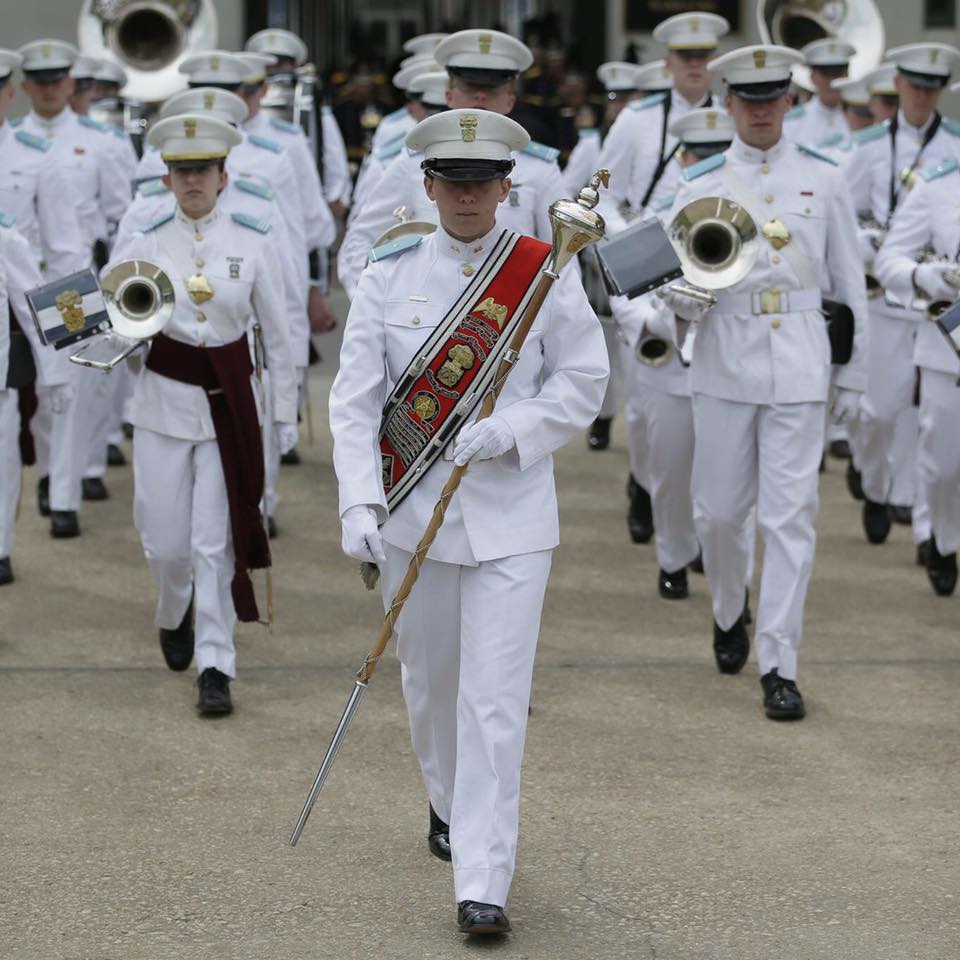 By Cadet Hunter Crawley, Regimental Drum Major, President of The Citadel Women's Rugby Club, Chemistry Major
I never intended to come to The Citadel when I was in high school. Before I was even born, my father had not intended to send any daughters to his alma mater, either.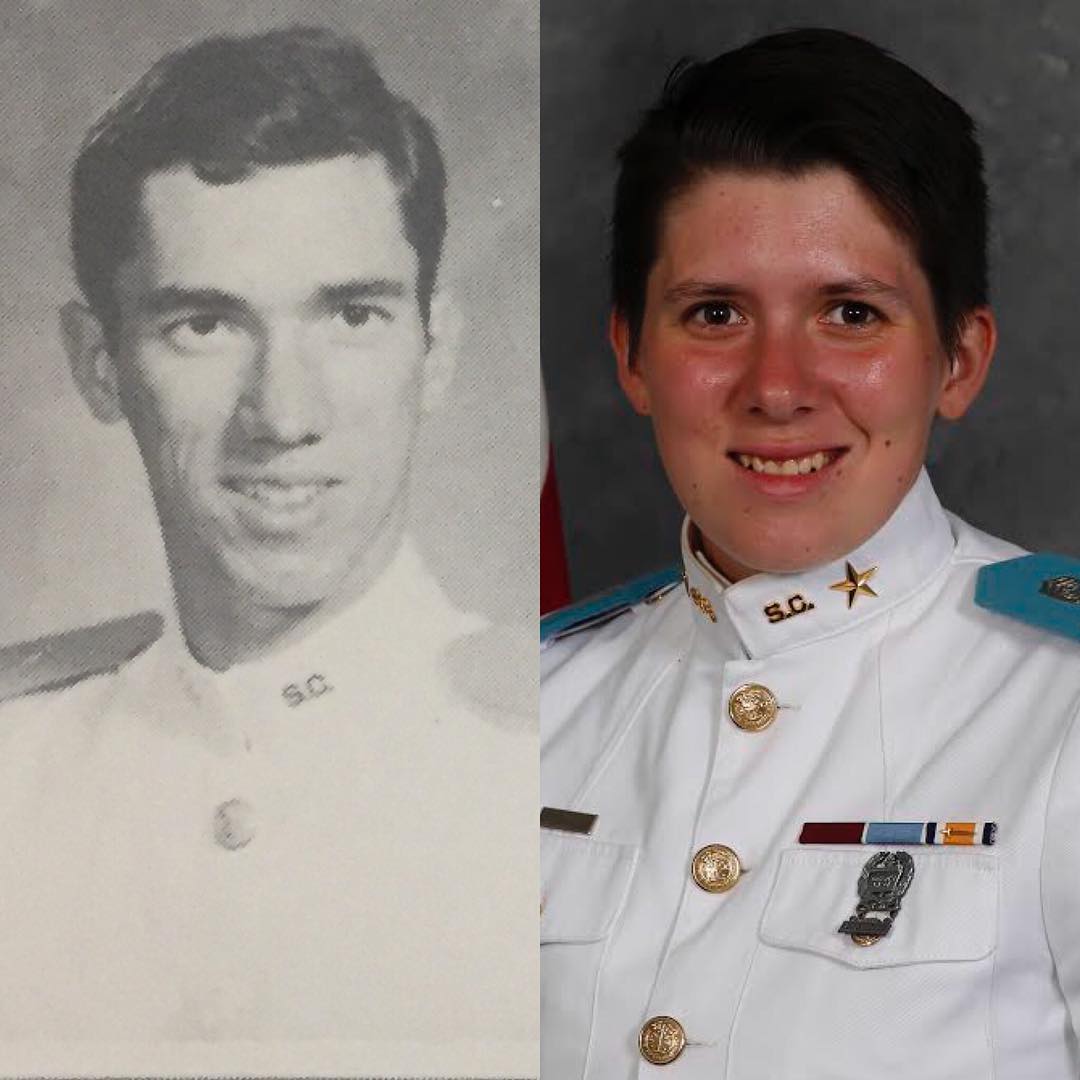 In the 1990s, my father was one of the biggest supporters of single gender education around. But when he saw the first few women step through Lesesne Gate, everything changed. Even before I was born, my dad put my name down for a provisional appointment, and it was that provisional appointment that led me to explore The Citadel during my senior year of high school, and eventually apply to attend.
Four years later, I serve as the first female Regimental Drum Major of The Citadel's Regimental Band and Pipes as well as the President of the Citadel Women's Rugby Club. If you had looked me in the eye in high school and told me that I would be leading a charge of fifteen women on a rugby pitch or representing my school by leading a group of over one hundred musicians on a national stage in the capital of the U.S., I would have laughed. I also would have laughed if you had told me that I would be so sentimental over a class ring.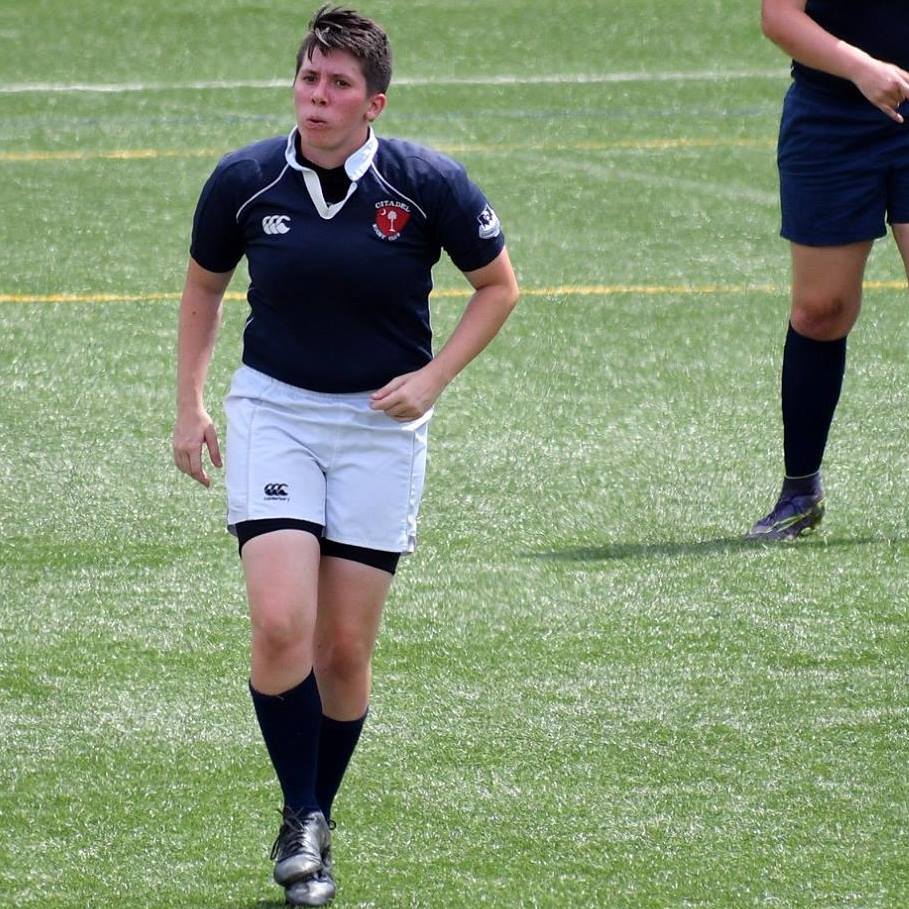 The ring is a connector. When I wear the ring, I will know that I am linked with a Long Gray Line of brothers and sisters that have come before me. My ring will contain some of the same gold that alumni decades before me brandished proudly, and that is something I cherish deeply. I hope to wear it proudly as a physician in the U.S. Army after I graduate, and truly give back to my family and the community that has invested so much in my growth into a woman worthy of calling myself a Citadel alumna.