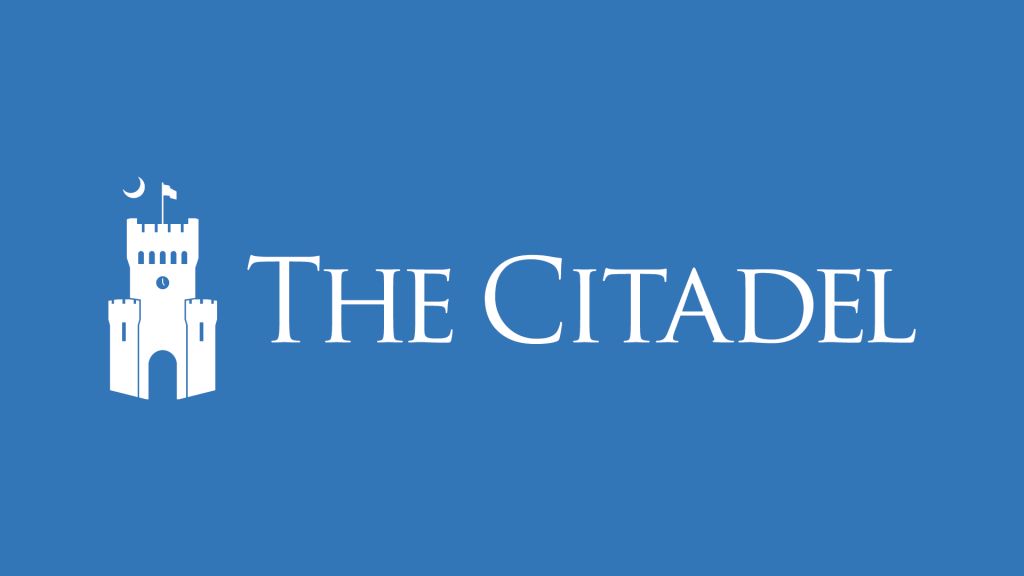 Traffic management and security protocols are in place for two events being held by two independent organizations on the campus of The Citadel on Friday, November 10. The Citadel has approved a permit for a peace rally from 4-8p.m., being organized by a community group called The Coalition. Additionally, The Citadel Republican Society, an independent student club, will hold its Patriot Dinner at a venue on campus from 6-9p.m.
The Citadel Public Safety office has engaged the assistance of the Charleston Police Department and the Charleston County Sheriff's Office to assist with traffic and security management to ensure a safe and smooth experience for all campus visitors and for the campus community.
Traffic flow around campus will be altered Friday afternoon. Residents near campus will be permitted to proceed through the closures, other than via Hagood Ave., during the time of closures, as noted below.
Impacted areas include:
All parking on Hagood Ave. between Fishburne Ave. and Congress will be unavailable beginning at 2 p.m. on Friday. Any vehicles remaining are subject to be towed at the owner's expense.
Hagood Ave. from Fishburne Ave. to Congress St. will be shut down to all through traffic from 3 – 11:30 p.m.
The Hagood Ave. and Summerall (Hampton Park) gates to campus will be closed during those hours.
Media instructions and contacts
Patriot Dinner club event: The Citadel Republican Society (CRS) has now closed the media credentials process for attendance inside their event venue. Any requests related to club's dinner event with Steve Bannon, or requests for statements or comments from club members should be directed to Cadet Conrad Geis, CRS VP of public affairs, cgeis@citadel.edu, or Cadet John Inglis, jinglis@citadel.edu.
General Citadel information and campus access and media parking: All other media requests, related to access to campus (other than the club's event), can go to kkeelor@citadel.edu.
Campus and rally access: all media wanting general access to campus and the rally area must register in advance by emailing kkeelor@citadel.edu.
Media work center and check-in: A media work center will be available Friday from 8 a.m. – 10 p.m. On the college's virtual map, it is located just to the left of building #54. It is located next to the dinner venue and directly across the street from the rally location. It will be a covered outdoor workspace with electrical access and Citadel Office of Communications representatives to assist. Interviews and statements will be available intermittently upon request. Access to the primary area of campus for photos and b-roll will be granted upon request, with a Citadel escort from the media work center.
Media parking: please check in at the Media Work Center upon arrival. The media parking area is adjacent to the work center but all present must be credentialed by the college.
Early morning live shots: morning show TV station live shots are permitted by credentialed outlets. Vehicles should be positioned in official media parking area, as noted above. The work center will not open until 8 but security will be present.
The Citadel greatly appreciates the patience of our community and immediate neighbors as the college works to facilitate a safe environment accommodating the 1st Amendment rights of both organizations holding events.