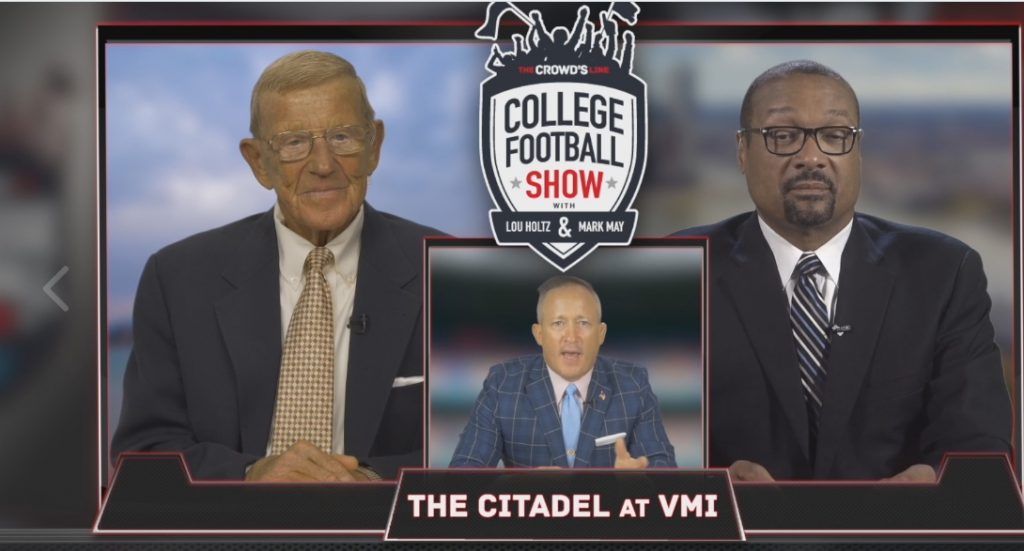 As seen in The Crowd's Line
The Military Classic of the South is Saturday Oct. 20 when The Citadel Bulldogs play the Virginia Military Institute at VMI. The game has been played between the two Senior Military Colleges since World War II.
The Citadel has owned the games in recent years, holding on to the coveted Silver Shako for eleven consecutive years, winning 15 of the last 17 matches.
This year, two time Super Bowl champion and College Football Hall of Fame inductee Mark May sides with The Citadel in the online program The Crowd's Line College Football Show with Lou Holtz & Mark May. (Famed coach Lou Holtz seems to have predicted a different winner who will not be named.)
Led by Citadel junior, Rhaei Brown, Regimental Public Affairs NCO and editor of the college's Brigadier, cadets share their thoughts on the predictions.
(At about 2:40 into the show)
Week 8: Lou Holtz and Mark May Break Down The Citadel at VMI from The Crowd's Line on Vimeo.