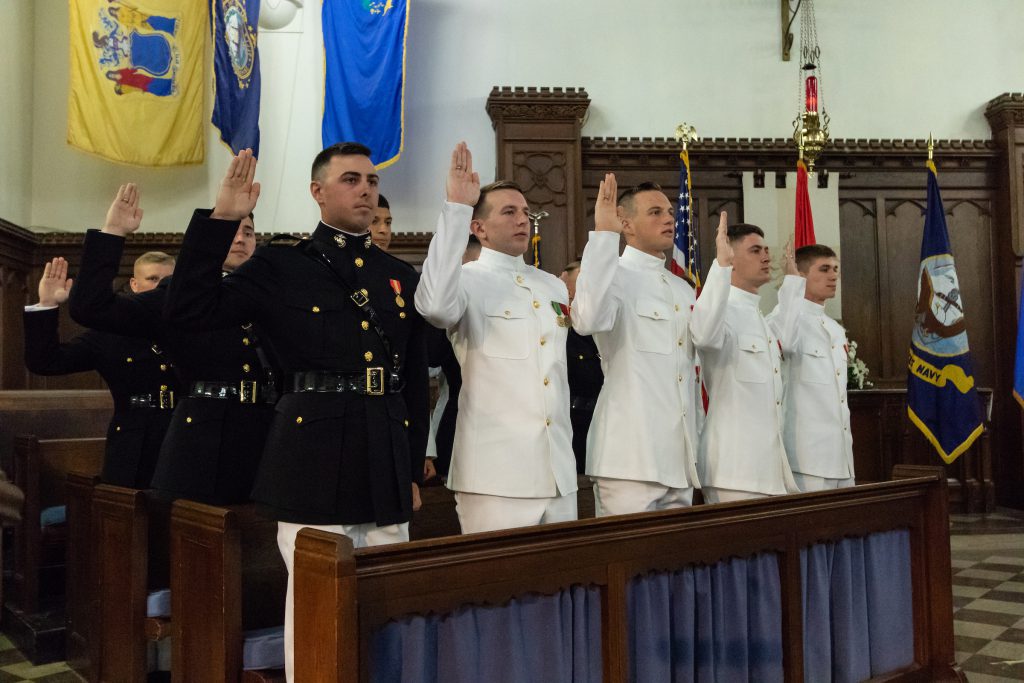 The Citadel Class of 2018 includes 17 newly commissioned Marine Corps officers
Seventeen of the newest Marine Corps officers took their commissioning oath on Friday, May 4 in Summerall Chapel. The cadets will officially be sworn in as officers during the South Carolina Corps of Cadets commencement ceremony on Saturday, May 5.
More than 160 cadets involved in The Citadel ROTC departments will become commissioned officers across all branches of the military in 2018.
Commissioned cadets include:
William Colyer
William Debruhl III
Jordan Eberle
Gabriel Foster
James Greer
Grace Jenkins
Zachary Keener
Evan Lee
Adam Mcgrath
Brody Mcgrath
Antonio Molina
Robert Olsen
Alec Reddy
Paul Rispoli
Richard Sniezek
Aaron Torres
Nicholas Troy
Cadets commissioning at a later date in 2018 include:
Justin Bussard
Joseph Smolenski
Robert Imhoff