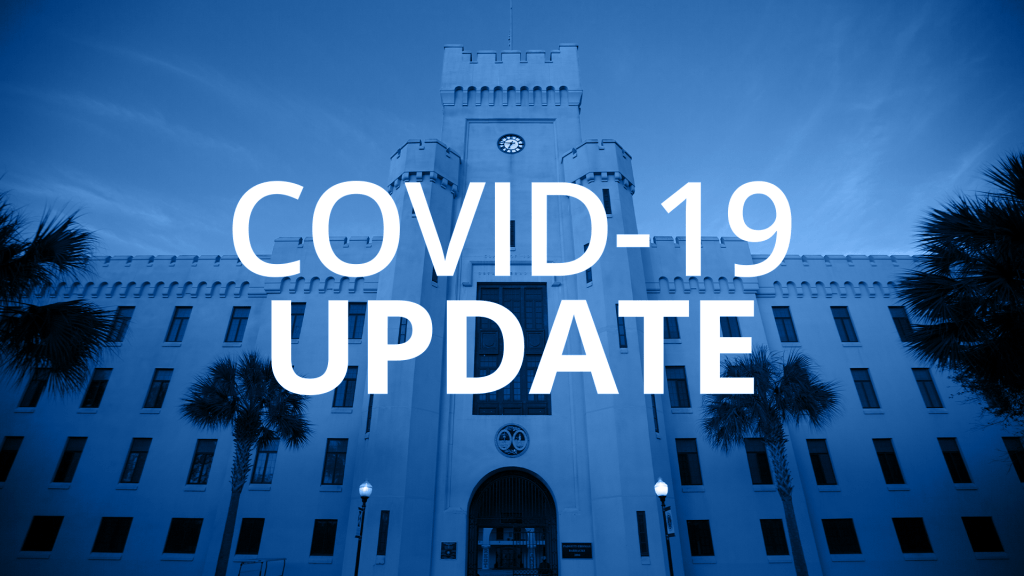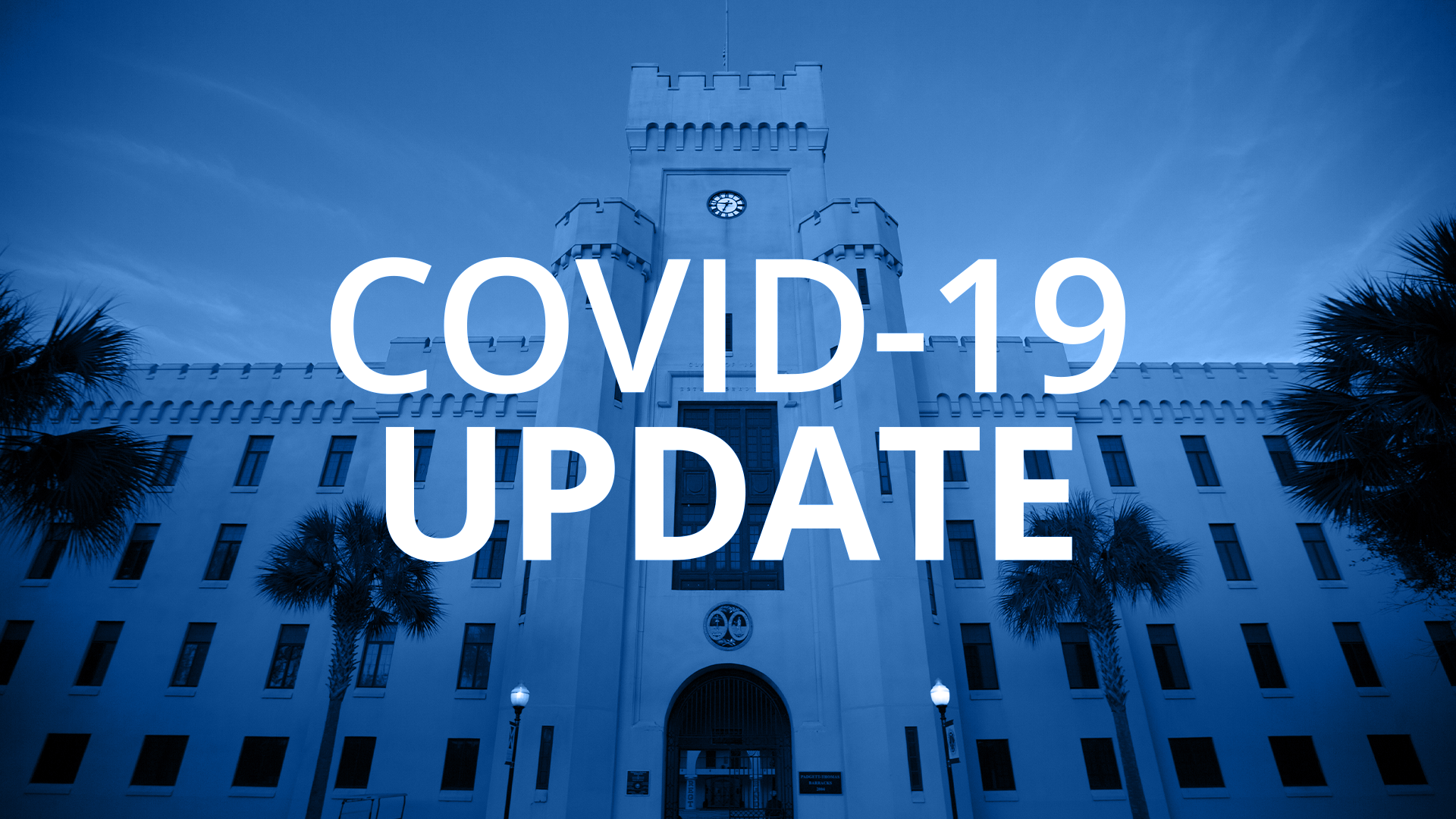 CURRENT STATUS OF THE CITADEL CAMPUS COMMUNITY
As of today, March 11 The Citadel can confirm the following:
• No confirmed cases. No suspected cases.
• Nine positive tests in South Carolina (7-Kershaw County, 1-Charleston County and 1-Spartanburg County).
• No changes to Spring Break – we have communicated travel advisories and policies to students, faculty and staff.
• No modifications to operations on campus.
College officials are working with the S.C. Department of Health and Environmental Control, and county health officials, as well as monitoring advisories from the U.S. Department of State and the Centers for Disease Control. As we coordinate with these officials, we will modify operations as appropriate to protect the safety of our cadets, students faculty and staff. We will communicate changes through the website, social media and as appropriate, Bulldog Alert.
CADETS AND STUDENTS PREPARING TO LEAVE FOR SPRING BREAK
The Citadel is prepared to move temporarily to an online learning model if in-person class instruction is disrupted. While no decision has been made, students should bring materials necessary for their continued academic progress if the decision is made to move to online instruction. This includes laptop, textbooks and other items needed to complete coursework assigned online. General Walters provided guidance to cadets, students, faculty and staff yesterday, which you can review here.
GUIDANCE FOR EMPLOYEES
If you think you are sick, or you think a colleague is sick, communicate your concerns to your supervisor.
You should say home if you are sick. If you report to work sick, you may be sent home by your supervisor.
If a health professional recommends quarantine for you and you are a state employee who accrues leave, you may use sick leave. If a health professional recommends quarantine for you and you are an employee in a non-leave accruing position, please contact Citadel HR to discuss your options.
If there are any questions or concerns, please do not hesitate to contact Citadel HR at 953-6922.
GENERAL TRAVEL ADVICE
To protect yourself and those around you, we recommend that for the foreseeable future you avoid international personal travel. If you do choose to travel to a high-risk location, please understand you may be subject to additional screenings and/or governmental-imposed quarantine requirements before you can return to campus. Cadets leaving for spring break should work closely with their company chain of command and their TAC officer to remain connected and provide information about travel plans.
As the virus continues to spread throughout the world and the United States, we also encourage you to re-consider plans that could restrict freedom of movement (such as cruises) and monitor the CDC's website of domestic locations you may be considering.
Citadel officials are committed to providing ongoing, accurate information to our entire university community. You can find campus updates, notifications, resources and latest news on Citadel Today.
Questions can be sent to HealthUpdates@Citadel.edu.