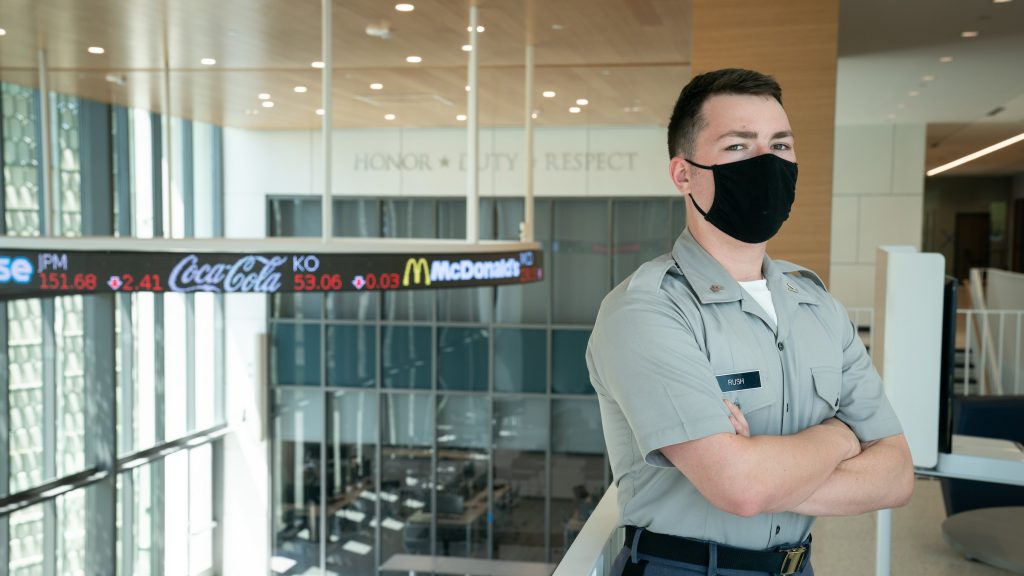 In three years, John Rush III aspires to be a fourth-generation military service member in his family.
A Bridgeport native, Rush began studying business administration at The Citadel, a state-funded military institution in Charleston, South Carolina, in August. Rush is contemplating a double-major in finance.
"I want to fly with the Air Force, but if that doesn't pan out, I want a good major that I can live off of," Rush said. "My dad (John II) was in the Army … but he pushed me to go Air Force. I was in the Civil Air Patrol since seventh grade and that really sparked my interest in aviation and the Air Force.
"I've wanted to fly jets all my life, and the Army only has helicopters."
Rush III, 19, will study for his private pilot's license at North Central West Virginia Airport beginning June 6. He hopes to be able to fly by July 31.
Father John Rush II, now a government employee since he retired in 2017, was a combat helicopter pilot and served as an aviator for 32 years before retiring as a captain. Rush II deployed three times, including to Germany, Afghanistan and Africa.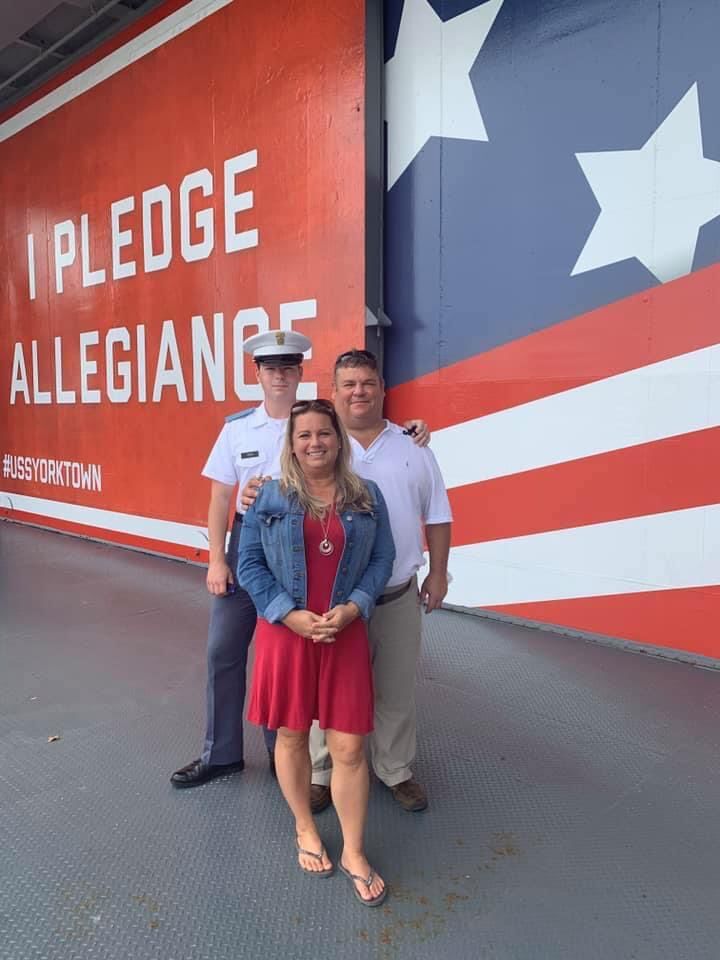 "He made sure right out of the gate that I wanted this, that I wanted the challenge," Rush III said. "I told him that I did, and so far I've made it happen."
Rush II joined the National Guard at 17 years old before graduating Notre Dame High School in Clarksburg (where Rush III also graduated from in 2020). Rush II also graduated from The Citadel in 1991.
"My great-grandfather from Clarksburg served in World War II and my dad (John) served in the National Guard for 22 years," John Rush II said. "I went to drill with my dad from time to time, kind of grew up around it. My son knows all about my career. There's no doubt in my mind that he's made for it. I encouraged him to do the best he could no matter what he did."
Rush II was proud his son joined the Civil Air Patrol when he was 12 years old and attended military camps, Boys State or youth leadership camps during the summer. Rush III aged out of Civil Air Patrol as a chief master sergeant.
"We talked about him enlisting all the time. He tried to get into the (United States Military Academy at West Point and the United States Air Force Academy) and had the nominations from (U.S. Senator Joe Manchin and Representative David McKinley) but chose to go to The Citadel," Rush II said. "He's a very traditional kid."
Nominations are not necessary to enroll at The Citadel, but Rush II still applauded his son for being accepted based on physical testing and academic requirements (some more stringent than when Rush II enrolled).
"We're all real proud of John," Rush II said.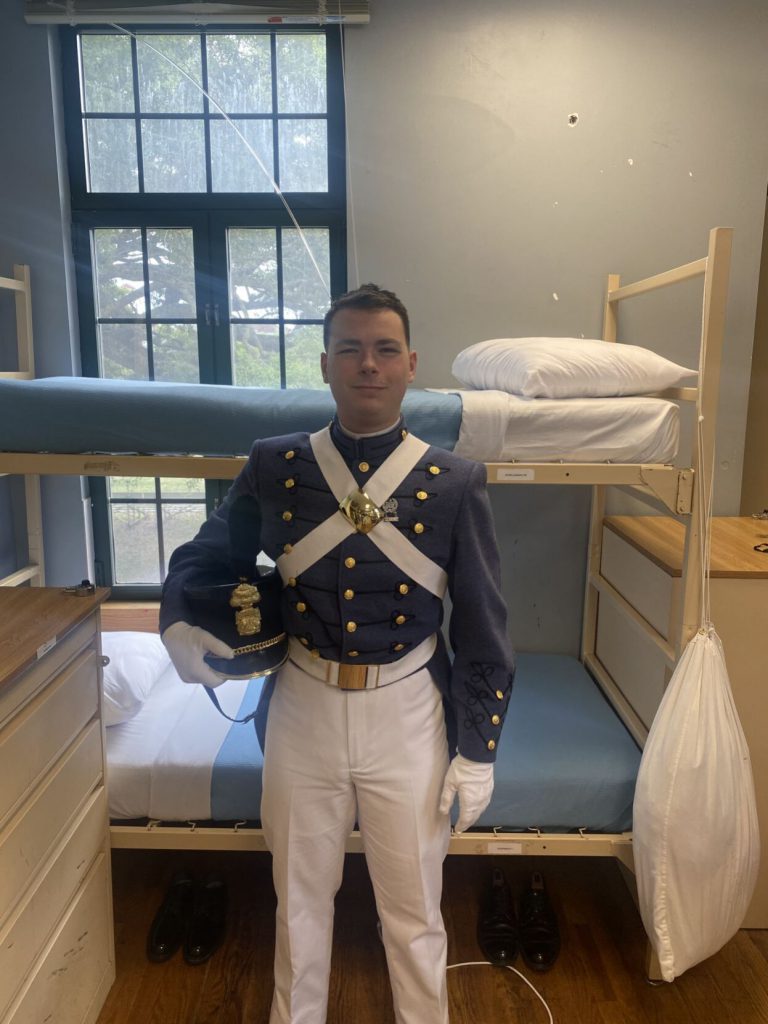 Rush III, who also has three older siblings (stepbrother Joseph Butcher, half-brother Dillion Browning and sister Ashley Mossallatti) who did not choose a military path, was among the nearly 1,400 cadets and students recognized for their academic achievements during the fall 2020 semester. The dean's list is a recognition given to cadets and students who are registered for 12 or more semester hours and whose grade point average is 3.20 or higher, with no grade of I (Incomplete) and no grade below C for work in a semester.
Given the ongoing COVID-19 pandemic, students alternate between in-person, socially distant courses and online Zoom instruction during the week.
The family calls All Saints Catholic Church in Bridgeport their home parish.
Aside from academics, Rush III is also a member of The Citadel's Cordell Airborne Ranger Club and Flying Club.
"(Cordell Airborne Ranger Club) is mostly made up of Army cadets, but my dad was in it and I like the idea of small unit tactics. I think it's a really good exercise," Rush III said.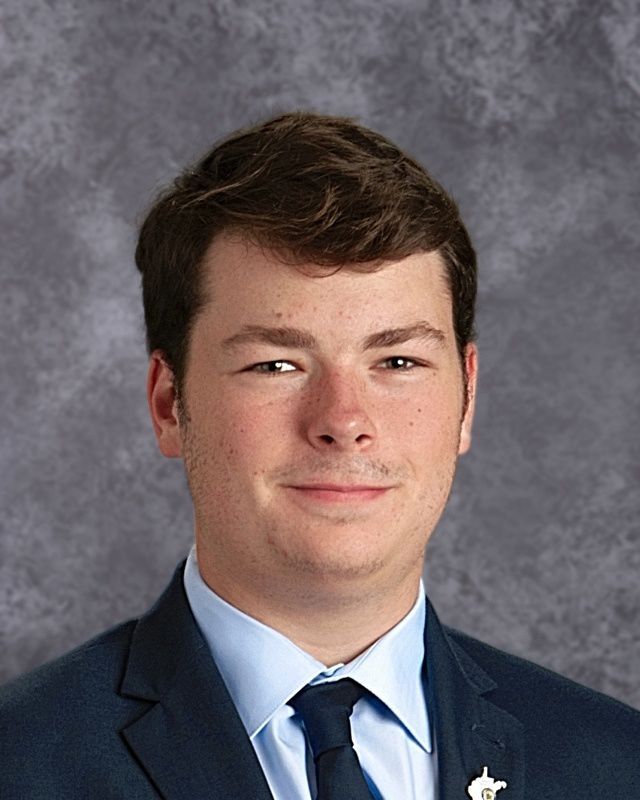 The club, named after late-Captain Terry Cordell — a graduate of The Citadel and one of the first special forces officers in the U.S. Army, prepares cadets for Cadet Initial Entry Training and Cadet Leadership Course with realistic infantry tactics, techniques and procedures.
Due to his collegiate choice, Rush III will train during the summer months and graduate not only with his degree of choice but also as a second lieutenant in the Air Force.
Before transferring to Notre Dame High School, Rush III played football, lacrosse and wrestled his sophomore year at Bridgeport High School.