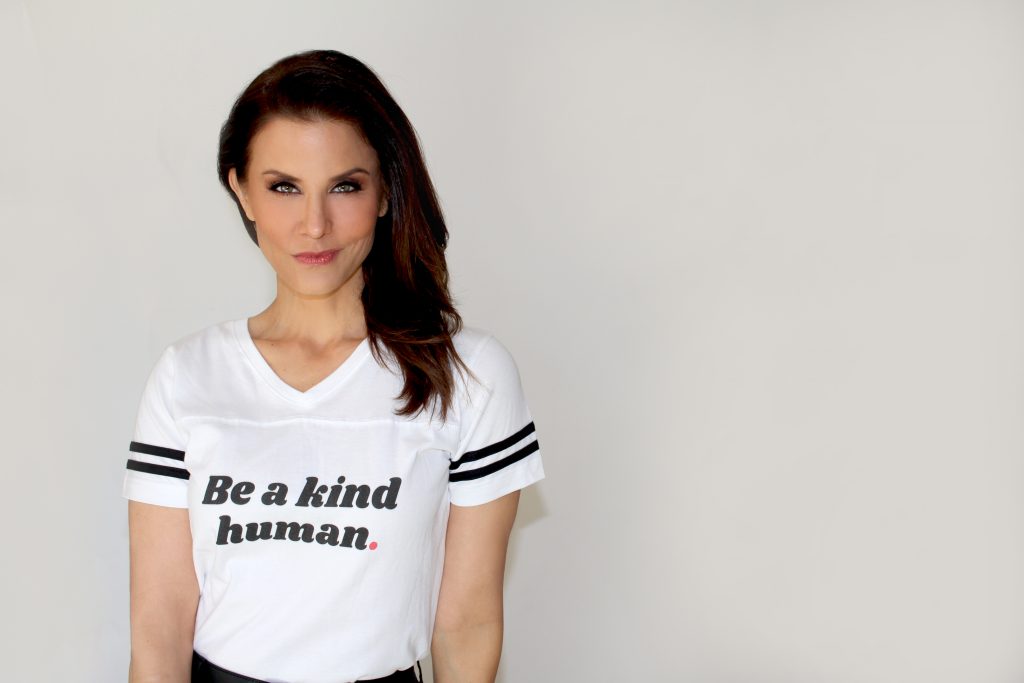 "Never underestimate the power of a kind woman." Lu Parker
Lu Parker doesn't dawdle in the slow lane. She's flying along numerous professional pathways, and while she's navigating, she's deliberate about conveying one key message: Be kind.
"The best is when someone sees my t-shirt or hoodie while I'm wearing it and stops me to say "I love your shirt!" or "What a great message!"  When that happens, it makes me realize that I am doing the right thing. It's working," Parker shared with The Citadel.
As a journalist with two decades of experience (including with WCSC-TV in Charleston, South Carolina) and multiple Emmy awards, Parker anchors four hours of news daily for KTLA in Los Angeles. Additionally, she is an inspirational speaker, an author, and the founder of Be Kind & Co. which recently launched a line of apparel.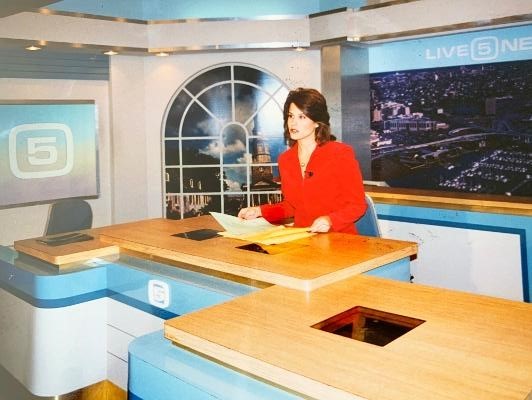 Prior to her career in broadcasting, Parker was a ninth-grade English Literature teacher. In 1994, while she was a teacher, Parker captured both the Miss South Carolina USA, and Miss USA titles, going on to place fourth in the Miss Universe Pageant.
But, before all of that, Parker graduated from The Citadel Graduate College in 1993 with a Master of Arts in Education, after earning a BA in English Literature from the College of Charleston.
After seeing the launch of the Be Kind & Co. apparel line, The Citadel Graduate College reached out to Parker to ask her to share some reflections.
This is what she said.
An interview with Lu Parker, The Citadel Graduate College Class of 1994 and founder of Be Kind & Co.
What is your goal for Be Kind & Co.?
We strive to help all people better understand and embrace the power of kindness. My goal is to use Be Kind & Co. as a way to share content, experiences, and merchandise that inspires all of us to be a bit more kind each day. I truly believe that each kind act, even if small, helps to collectively heal the world.
In 2021, we launched our BKC Apparel line and we are thrilled to be seeing so many people wearing our merchandise around the country, including in South Carolina. We like to say it's "Merchandise with a Message." We share small sayings like, "Be a Kind Human" – "Born Kind" – Be Kind Y'all – "Never Underestimate the Power of a Kind Woman."
Why did you create Be Kind & Co.?
The original concept of Be Kind & Co. was created after I experienced an unfortunate situation where I was attempting to be kind to someone and it backfired on me. At the time, the experience made me seriously question kindness. I questioned my urge to help people and literally almost gave up on being kind ever again. But eventually, I came to my senses and realized that kindness is a gift that I cherish. Be Kind & Co. was originally a blog but now it's more of life-style media company that shares content, offers merchandise with messaging, and creates a space where people can share insights into the power of kindness.
I am also in the early stages of writing a book about my experiences and how I handled it. I am also looking forward to traveling again to speak around the country at conventions and venues on "How Kindness Creates Success."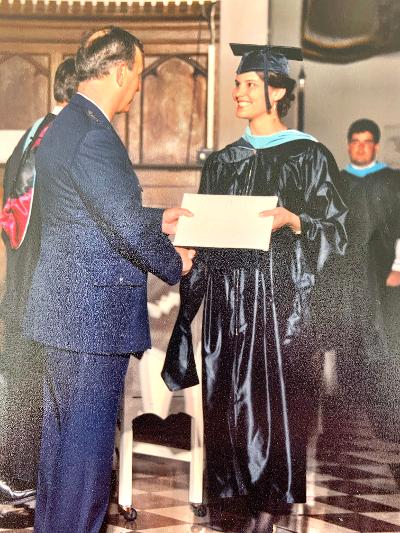 Why did you pursue a Masters of Education and why did you select The Citadel Graduate College?
I was already interested in English Literature and hoped to one day teach on a college level. My Mom suggested that I apply to The Citadel because I was living in Charleston at the time and she said the program had a great reputation.
I have fond memories of attending the Citadel Graduate College. My professors were helpful and the process was a smooth experience. I believe that anytime you set a goal in life, personally or professionally, you must complete each small task while staying focused on the future goal. Studying at The Citadel allowed me to further my education so I could eventually teach high school. I did teach high school at North Charleston High School after graduating from The Citadel.
What do you miss most about Charleston?
Ahhhh, Charleston. The city has my heart in so many ways. I spent over two decades there growing up, going to college and graduate school. I also taught in the city, and eventually returned to work in tv news there at WCSC. I often say I have a memory on every corner of the city.  I love the beaches, the Southern accents, the people and the style. I even miss the heat, humidity and rain.   
What is your greatest achievement to date?
To answer your question about my greatest achievement to date, I would say I have been very fortunate in my life and had the opportunity to experience a lot of wonderful moments including attending college, winning Miss USA, winning Emmys, traveling the world, working in TV news, meeting celebrities, going to Hollywood events, and even writing a book….But I still don't consider those accomplishments. They were all wonderful experiences. To answer you question about my greatest achievement to date, I would say it's the fact that I have never given up on the belief that kindness can create huge change. Kindness can save a life.  Kindness can shift the world. Kindness is strength. It's a daily practice that I hope I can continue to share through my writings, my company and my voice. 
What would you say to young women considering various careers about innovating their own pathways or even multiple careers?
I am a huge believer that life is better when you love what you do. I always suggest to young women and men to find a career or a path to that career that lights a fire inside of you. I love my job as a tv news anchor because I am able to combine my love of writing, reading, and interacting with people. It's the same with my company Be Kind & Co. Creating a company takes a lot of behind the scenes work. It's challenging and can be overwhelming, but when you feel good about what you are doing, then it's worth it. I also totally believe that it's never too late to change your profession or start a company, non-profit or passion project. It may require you to work after your "real" job, but again, when the passion is there, it won't always feel like work. It's a joy.
As we celebrate Women's History Month, I want to add that I 100% believe that when women support each other's success, we all succeed. There is so much success available out in the world, let's help each other along the path and celebrate each other! That's true kindness!