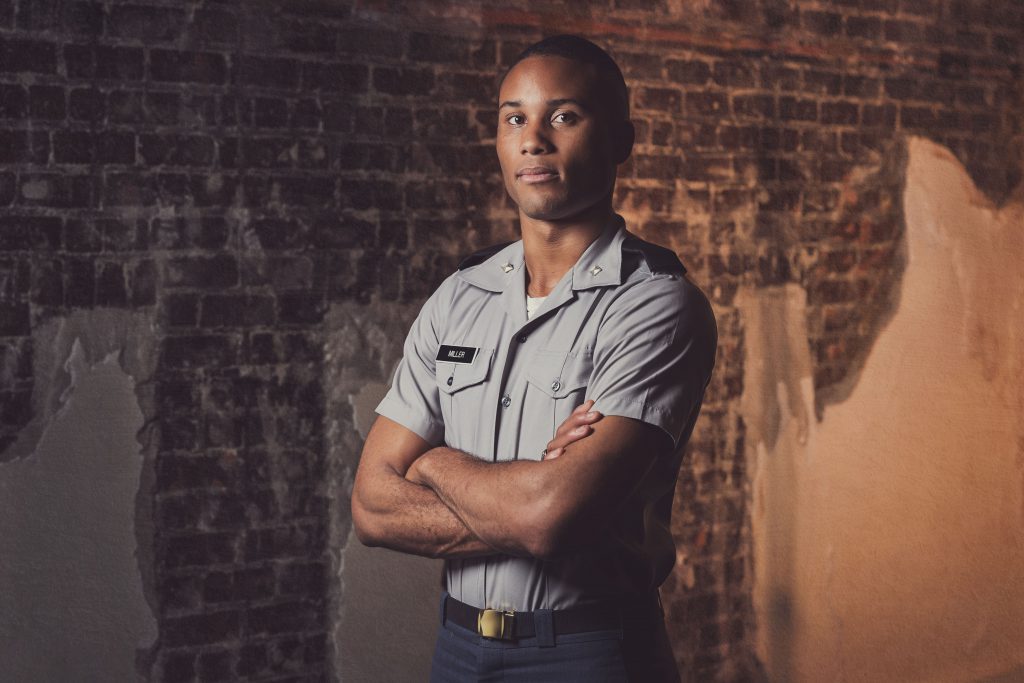 "The road less traveled," a phrase adapted from a Robert Frost poem that is often used to describe The Citadel experience, made a lasting impression on Logan Miller while he was exploring colleges with his family.  Today Miller is a senior cadet-athlete, a Spanish and exercise science double major, and an aspiring physician assistant in the Air Force.
"The Citadel pushes you out of your comfort zone," said Miller.  "It's not meant for everyone—you need a certain type of passion, drive and motivation to come here.  The Citadel teaches you about yourself and your ability to make a greater impact on the world."
When presented with the chance to go outside of his comfort zone internationally, Miller accepted not one but three study-abroad opportunities during his four years at The Citadel.
Miller studied in Spain and Ecuador, but it was his final trip to Lithuania that allowed him to shadow healthcare providers and see medicine first hand.
Capt. Sarah Imam, M.D., Miller's mentor at The Citadel, began a new study abroad program in 2018 to give students an opportunity to gain shadowing experience with health care professionals for four weeks.  Lithuania was selected for its universal health care system and because it ranks among the top 20 percent of health care systems in the world. Imam envisioned a program that would expose students to a completely different kind of health care system, where they could observe the strengths and weaknesses of that system and learn the importance of empathy in health care.  Imam wanted an experience that would shape the budding medical professionals.
In Lithuania, Miller shadowed specialists in endocrinology, neurosurgery, intensive care, rehabilitation, and abdominal and thoracic surgery. It was his experience with patients, however, that made him realize the importance of patient-centered healthcare.
Through travel Miller learned to be adaptable, and he honed his problem solving and critical thinking abilities—skills Miller believes will improve his ability to serve a wide population of people as a physician assistant.
"I want to be culturally competent and aware of the backgrounds and issues of others. I want to be tuned into different ideas and perspectives. Most importantly, I want people to feel safe and welcome when I treat them because it's all about the patient."
Click To Tweet
Miller also took advantage of an optional research project during his Lithuania study experience.  His project compared the Infant Mortality Rate in Lithuania to the United States.  Together he and Imam interviewed neonatologists to learn what measures they take to prevent infant mortality.  Miller is submitting the findings of his research and hopes to present his study at the 2019 Global Health Conference in Chicago.
Since returning from Lithuania, Miller has been accepted into the physician assistant program at the Medical University of South Carolina directly–a rare feat. He is among about four percent of those admitted to the PA program directly from undergraduate studies.
"The Citadel's mission is to make principled leaders in all walks of life.  I want to be that principled leader who makes a profound impact on patients, no matter who they are or where they come from."
To view more student and cadet stories, visit mighty.citadel.edu.