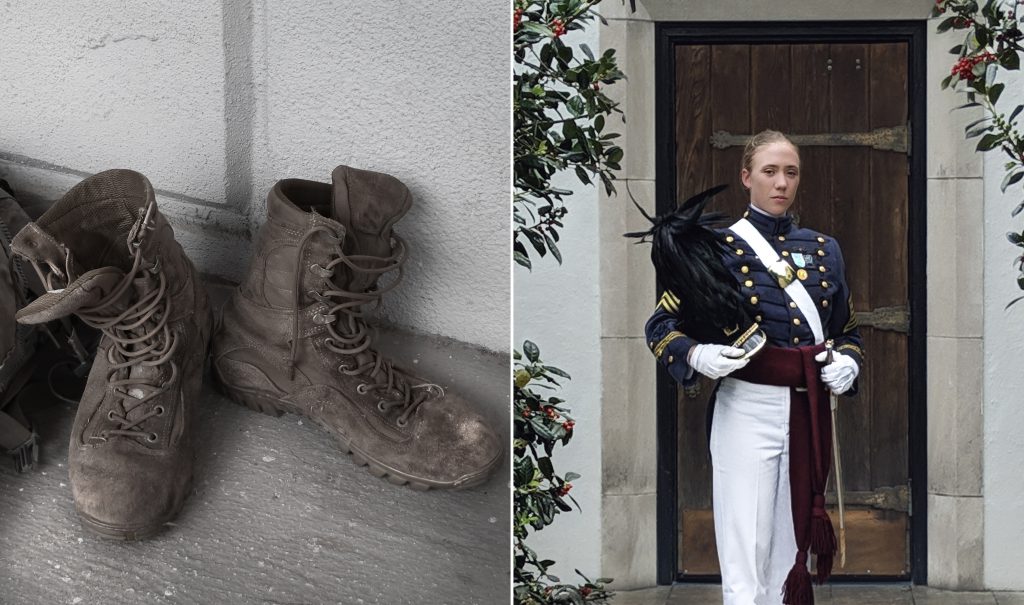 The woman who has taken some of the most iconic photos in the world selected the first woman to lead the South Carolina Corps of Cadets as one of her subjects in a collaboration with Google called Face Forward, unveiled Oct. 15.
Legendary photographer Annie Leibovitz shot a series of portraits of "individuals whose passion and commitment are changing the landscape of their time," using a Google Pixel device. Leibovitz visited The Citadel in April to spend the day with then Cadet Col. Sarah Zorn, Regimental Commander, who is among the six people featured in the online gallery.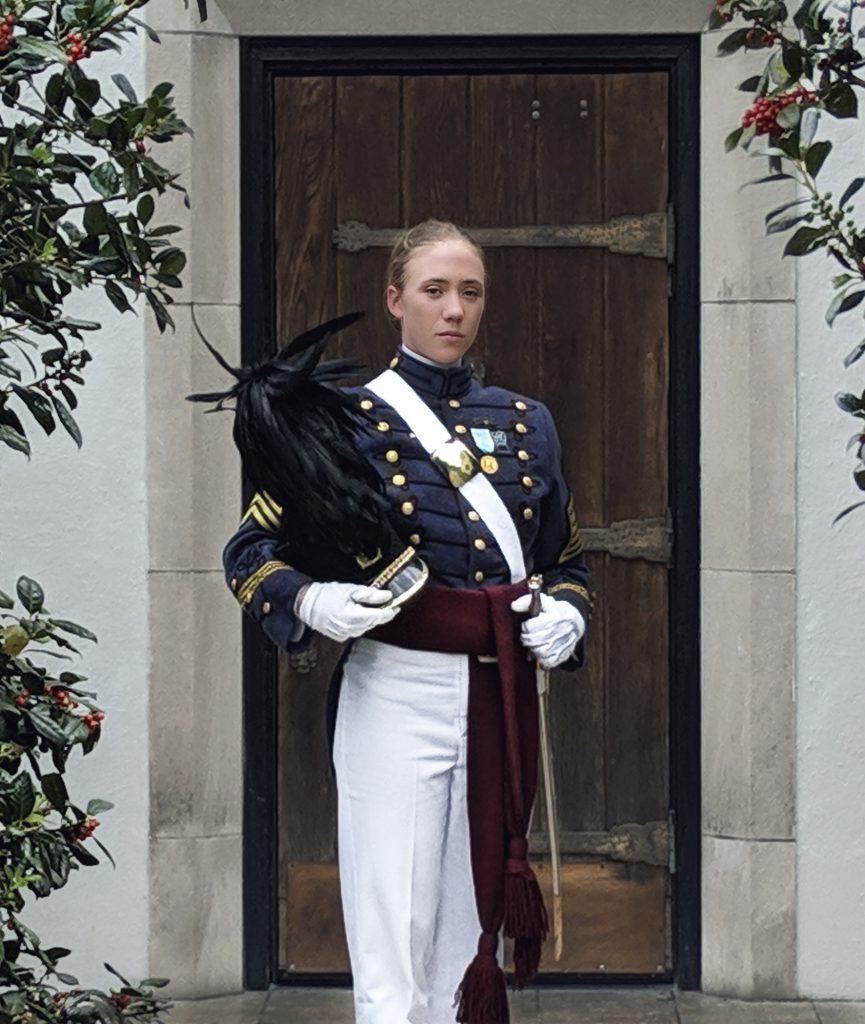 According to Google, "the pictures portray extraordinary people who are defined by their fierce desire to make the world a better place, no matter how daunting the obstacles."
After weeks of planning calls last spring to learn about Zorn and her favorite spots on campus, Leibovitz arrived in the early morning hours on April 12 with a crew of four. She spoke privately with Zorn, asking the cadet commander where she felt the "most like herself," and asking about her background and passions. Leibovitz explained that she began following Zorn's work as Regimental Commander when The New York Times began reporting about Zorn as part of their year long coverage of her command.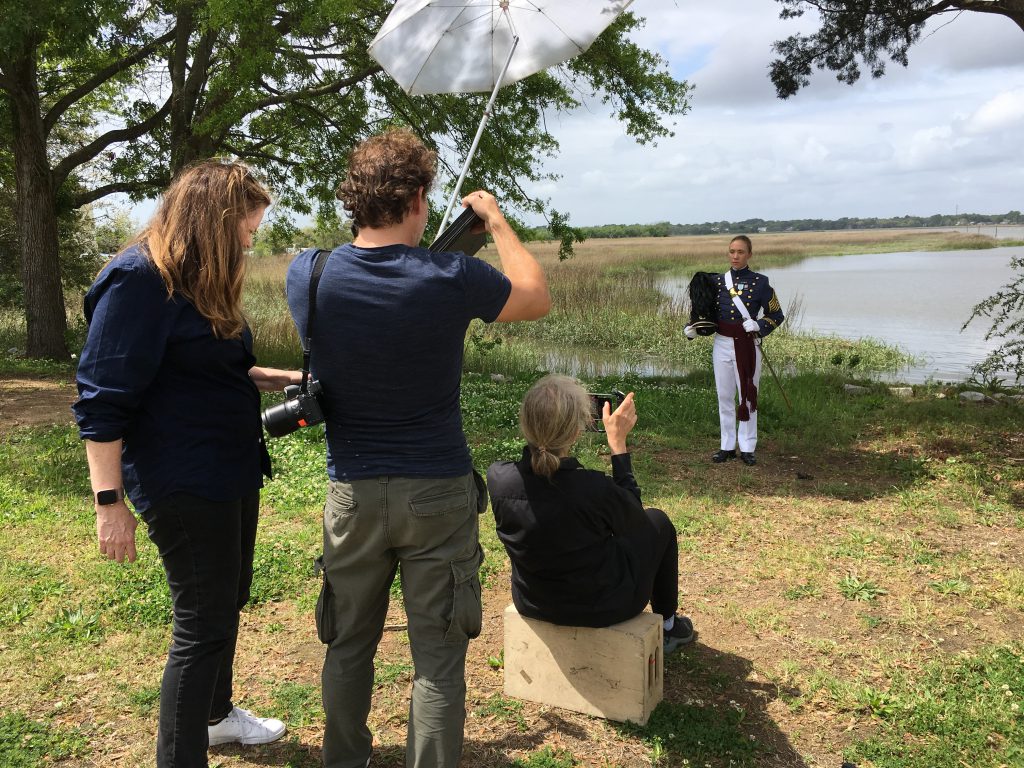 Leibovitz guided her team as numerous locations were repeatedly tested for lighting, shooting angles and scenery. Some of the locations where Zorn was photographed included the tidal marsh by the boating center on campus, the President's house gardens and Zorn's Regimental Commander's room.
While with Zorn, Leibovitz took great care in getting to know her and Zorn's roommate, Cagney Irving (now married as Pierce), whom Leibovitz invited along for the shoot and asked for opinions on shot ideas.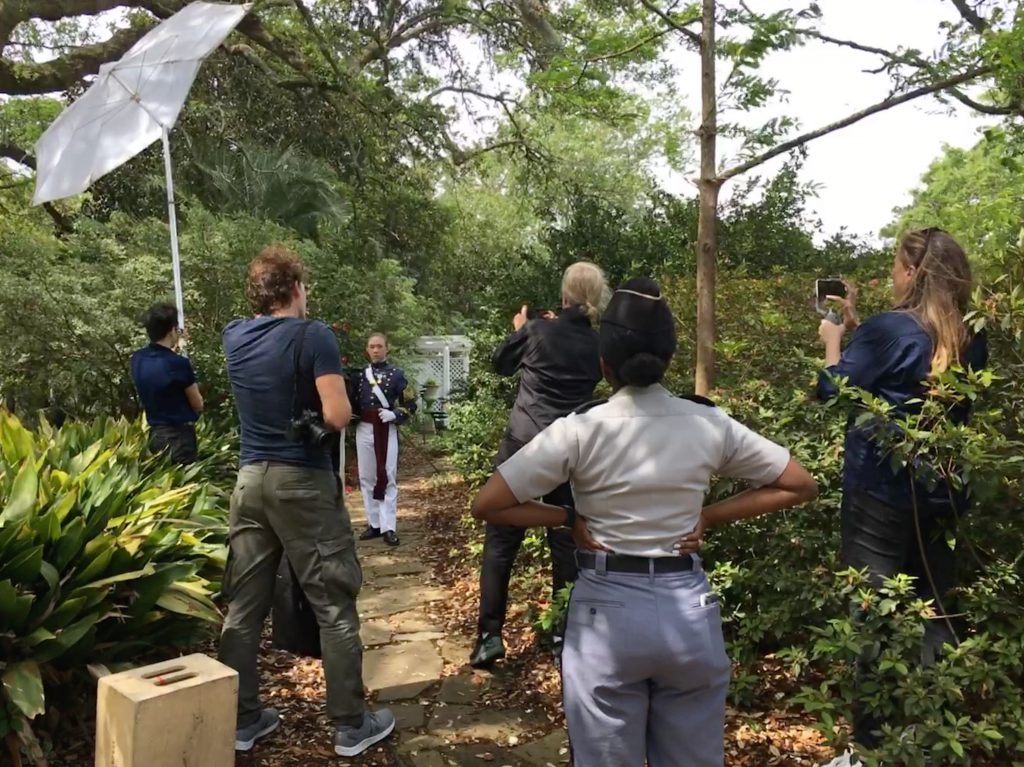 Before leaving, Leibovitz talked about why she was fascinated with the thought of Zorn's boots for one of the photos, the boots that were carrying her through her leadership and Army training experiences. Before departing, Leibovitz asked Zorn and Irving where they wanted a photo taken, not for publication, but just for them. They decided on a photo of them paying their respects at The Citadel War Memorial.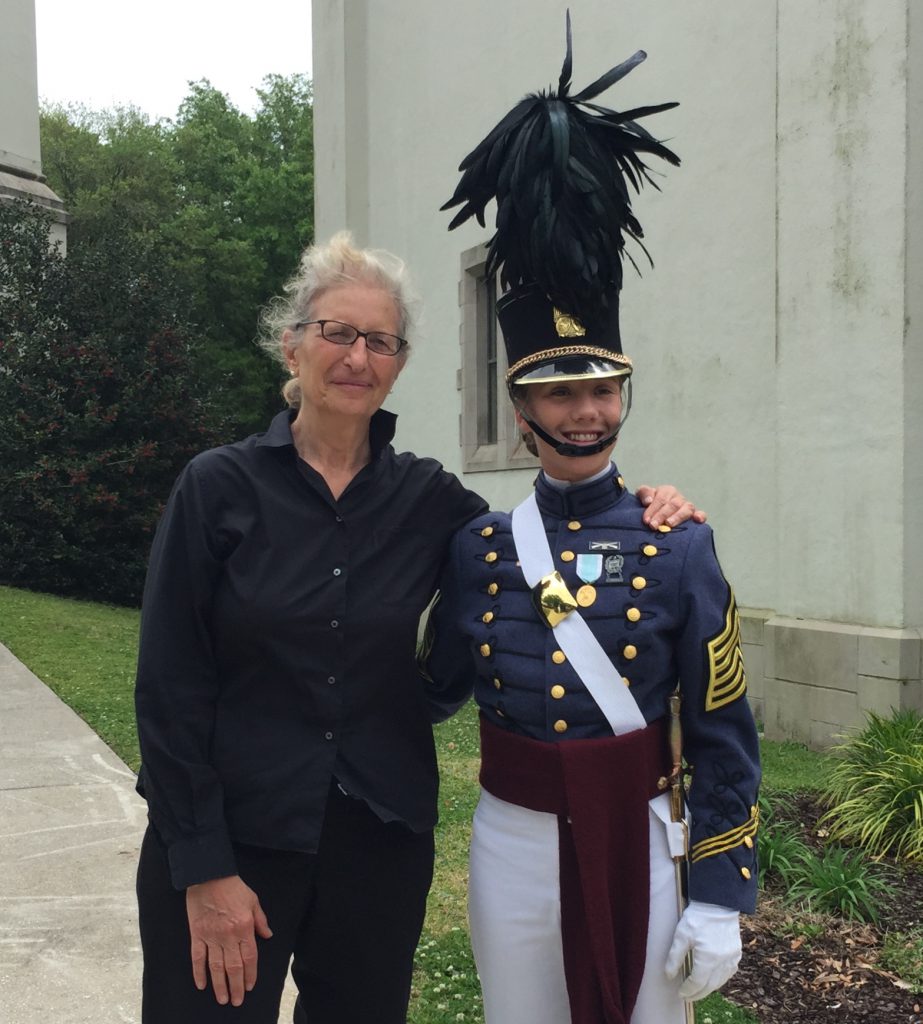 Zorn is now serving as an officer in the U.S. Army, and sent these thoughts:
"First, I would like to thank Annie and her team for taking the time to so beautifully capture a snapshot of my life. I am incredibly thankful for my Citadel experience and the profound impact it had on my life, including opportunities such as working with Annie Liebovitz and being able to make small differences for cadets and in my community.

I hope to have left The Citadel a better place and wish to continue to impact my community, my country and the lives of the people around me in a positive manner.

In my humble opinion, we influence change not through momentous occurrences but instead thorough our decisions to continually do the next right thing. Thank you for allowing me to be a part of this iconic photo series and being considered a change maker."

2nd Lt. Sarah Zorn, United States Army, The Citadel Class of 2019