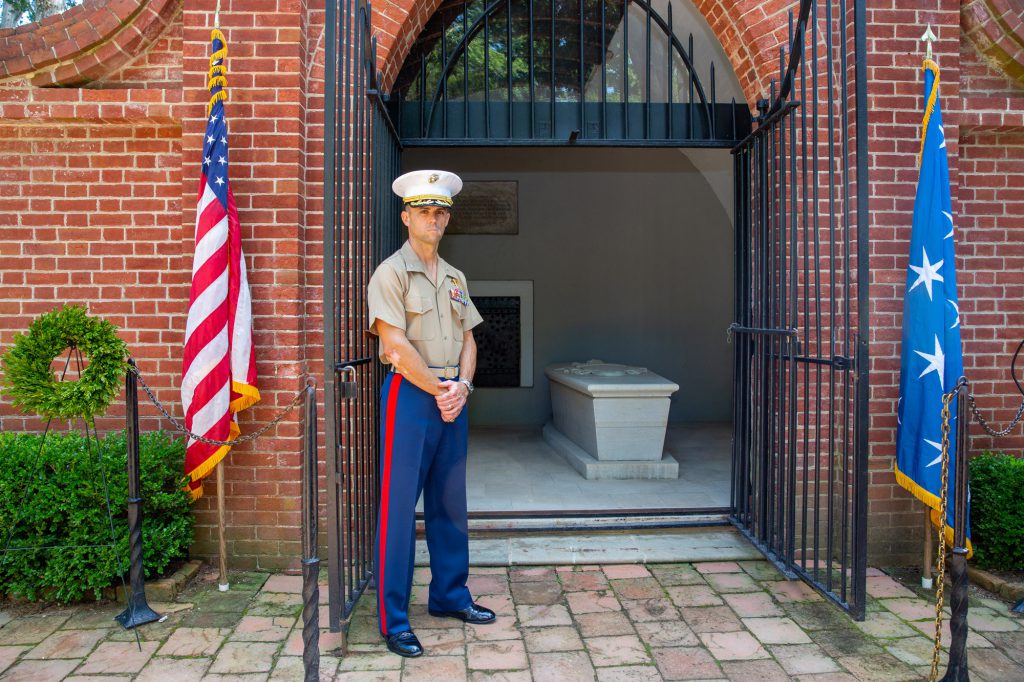 Photo above: Lt. Col. Matthew Kutilek. Taken by Rob Shenk. Courtesy of Mt. Vernon
Each year, members of the Military Order of the Purple Heart convene at George Washington's Mount Vernon for the estate's official National Purple Heart Day Ceremony on the East Lawn overlooking the Potomac River. The event this year is Aug. 10, at 10:30 a.m.
The keynote speaker for the ceremony: Lt. Col. Matthew Kutilek, USMC, The Citadel Class of 2001. Kutilek was presented with the Purple Heart for wounds suffered in 2010 while he was deployed to Afghanistan.
Kutilek's traumatic injuries, caused by an enemy sniper, included an open compound fracture to his leg and the severing of two arteries. Over an 18-month span and 11 surgeries, the father of four turned to cycling in an effort to rehabilitate. Since 2012 he has ridden 56,000 miles on his bicycles, raising thousands of dollars for non-profit organizations in the process.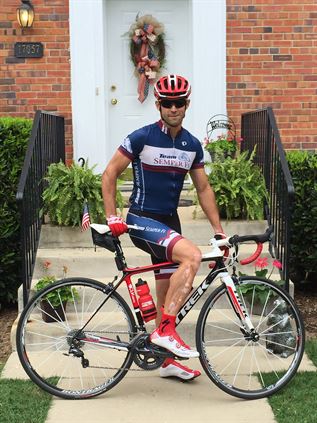 In the video below, provided by Mt. Vernon, Kutilek discusses his service, his injuries, his recovery and his triumph. Note: The video contains graphic commentary.
The Citadel salutes Lt. Col. Kutilek and all of America's combat wounded veterans, their families, and the college's many other alumni who are veterans or active duty service people helping lead the American Armed Forces. Thank you for your service.