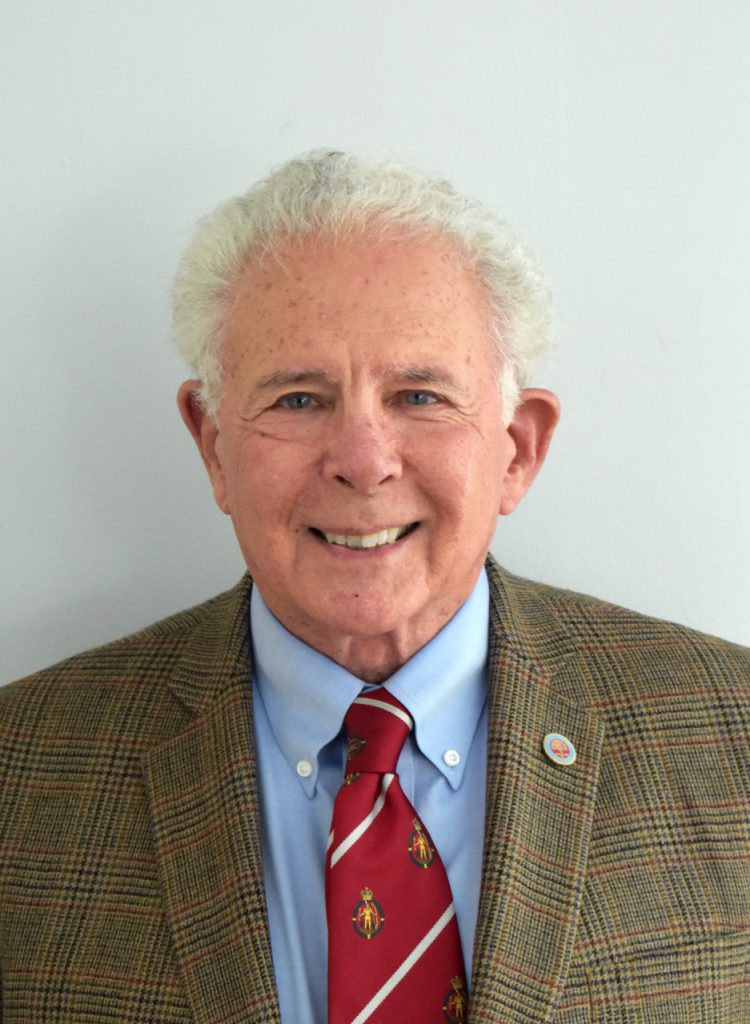 Col. Myron C. Harrington, Jr., USMC (Ret.), is the recipient of the 2019 Krause Center Award for Distinguished Service, Leadership and Ethics.
Harrington, a Citadel Class of 1960 graduate, is vice chair for The Citadel Board of Visitors (BOV). He served the nation for 30 years as an officer in the U.S. Marine Corps, served countless students as an educational administrator, and has served his alma matter in some way, most of his life.
Harrington was nominated for the award by long-time Citadel Board of Visitors member Allison Dean Love who has served on the BOV alongside Harrington since he first became BOV secretary in 2006.
"Col. Myron Harrington is immensely qualified for this award," wrote Dean Love. "He is a very humble, quiet leader who consistently exhibits The Citadel's core values of honor, duty and respect in both his professional life and his private life. Without exception, he embodies the values and ethical character of a principled leader and exemplifies service before self in actions and deeds. He serves as a role model for all of us who serve with him."
As a cadet, Harrington studied history. He was commissioned as an officer in the Marine Corps in 1961. One of the highlights of his military career included service as company commander, Delta Company, 1st Battalion, 5th Marines, in the Republic of Vietnam in 1968 during the Battle for Hue City during the Tet Offensive. He has been sought out over the years as a contributor providing his accounts from that historic battle for major media outlets including, most recently, CNN and C-Span. Other highlights included serving as commanding officer 3rd Recruit Training Battalion Parris Island, commanding officer 24th Marine Amphibious Unit in Beirut, Lebanon, and chief of staff of Marine Corps Base, Camp Lejeune, North Carolina.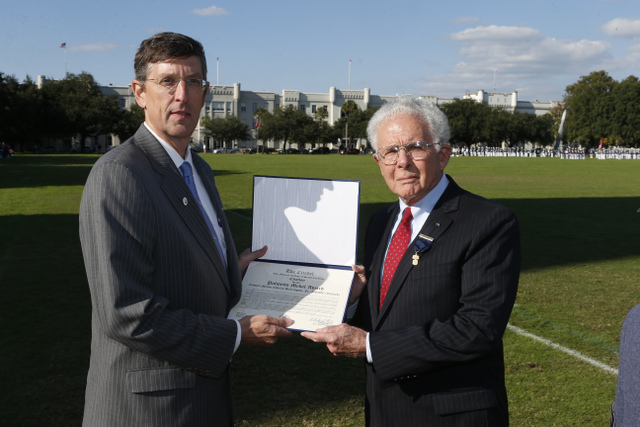 After retiring from the Marine Corps, Harrington served in independent school education for which he earned numerous awards. He was headmaster (now headmaster emeritus) for Trident Academy in Mt. Pleasant, an independent school specializing in the remediation of students with learning disabilities. He is past vice president and headmaster for the South Carolina Independent School Association, and past president of the Palmetto Association of Independent Schools.
Additionally, Harrington served as co-chairman of the Medal of Honor Convention 2010 Committee and helped raise more than $1.5 million for the organization. He has served as a volunteer board member, president, leader, or regular member of more than 12 other organizations, including St. Phillip's Church.
Harrington's military commendations include the Navy Cross, Silver Star, Legion of Merit with two Gold Stars, Meritorious Service Medal with Gold Star, Navy Commendation Medal with Combat "V" and Gold Star, Vietnamese Cross of Gallantry with Gold Star, Vietnamese Cross of Gallantry and Vietnamese Staff Honor Medal 1st Class. He also holds numerous service and campaign medals as well as unit commendations such as the Combat Action Ribbon, Presidential Unit Citation (two) and Vietnam Service Medal (five campaigns).
Harrington is a recipient of the Order of the Palmetto from the state of South Carolina and the Palmetto Medal from The Citadel and was named a Distinguished Alumnus by The Citadel Alumni Association.
Myron, and Ann Harrington have two children and six grandchildren.
The Citadel's  Krause Center for Leadership and Ethics creates and advances collaborative programs, ethics education, and community engagement to develop principled leaders. The center creates opportunities for leader development through structured courses, ethics bowl competitions, leadership conferences, and service learning & civic engagement programs for Citadel cadets, students faculty and staff.