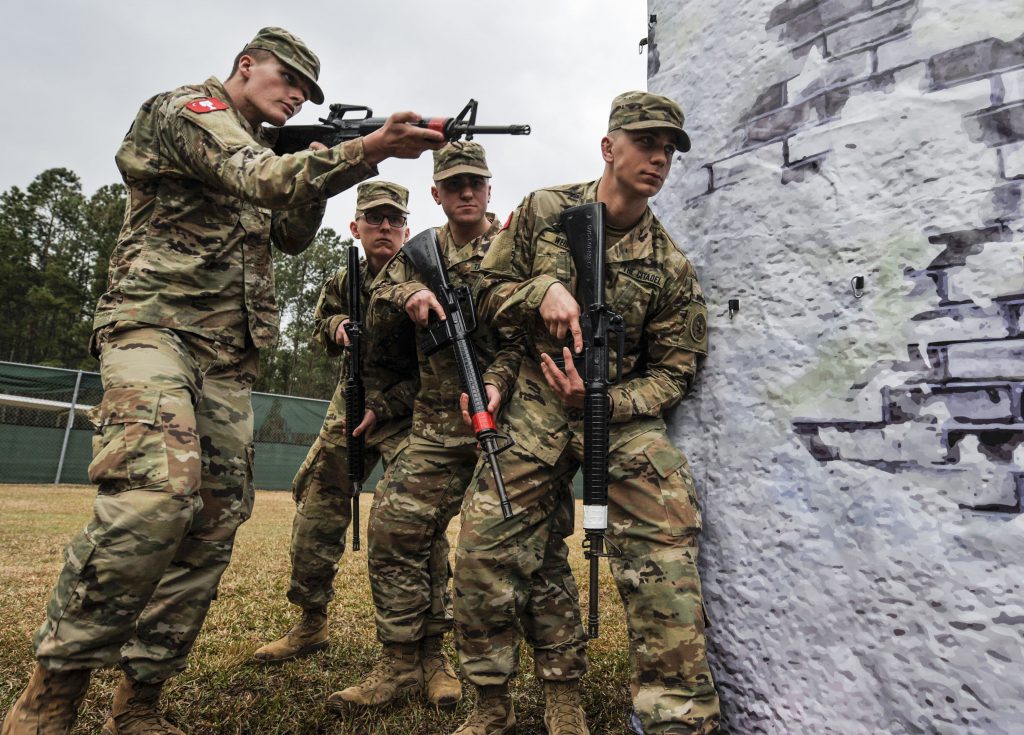 As seen on U.S. Air Forces Central Command
By Senior Airman Allison Payne, Joint Base Charleston Public Affairs
JOINT BASE CHARLESTON, S.C. (AFNS) — The 628th Security Forces Squadron teamed up with Citadel Air Force and Army ROTC cadets for a joint training exercise at the Naval Weapons Station, Joint Base Charleston, March 3.
The training focused on developing leadership, interagency interoperability, hands-on experience, communication, collaboration and cohesion while demonstrating joint operation capabilities. The overall intent of the joint training exercise was to practice advanced rifle marksmanship and close-quarters combat.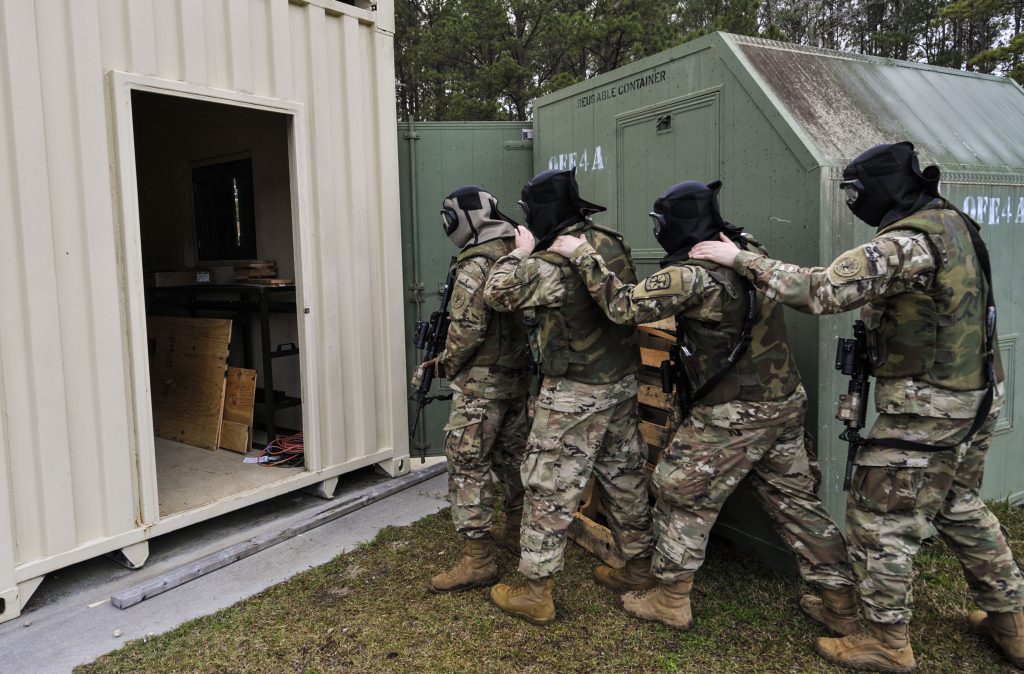 "Joint training is extremely important because nearly every operation we do is a joint operation," said Ben Klassen, Citadel cadet. "These are resources we don't have available on campus, so being able to come out here and work with simulated rounds and weapons that fire is a unique training opportunity for us. This kind of training also gives our younger cadets experience working with other branches, as well as the opportunity to see how other branches operate. It's a chance for them to see how things are done outside of just the Army way or the Air Force way."
The exercise consisted of room clearing drills, weapons familiarization, marksmanship skills and target recognition training.
"Any time we can help the upcoming generation I feel like it's our job to do so," said 2nd Lt. Thomas Brandon, 628th SFS assistant operations officer. "There's no future without the present, so we need to ensure those after us know how to do the job when we can't anymore. I'm glad we had the opportunity to bring the cadets out here so they could experience this exercise."
The training was focused around The Citadel's Cordell Airborne Rangers, which is a Palmetto Battalion, Army ROTC sponsored club. Those cadets are volunteers who participate beyond the regular Army ROTC curriculum and focus on the small unit tactics loosely based off of ranger units and special forces.
"Our cadets rarely get to experience the different jobs and opportunities the military has to offer," said Marrik Kelley, Citadel cadet. "My favorite part of training like this is watching the cadets learn something new. One of our cadets is actually interested in a special forces position, so for him to be able to do something like this is outstanding to see."
Approximately 30 Army and 10 Air Force cadets from The Citadel participated in the training to gain real-world perspectives on military and joint operations.
"I would like to say a big thank you to the 628th Security Forces Squadron," Kelley said. "We don't have the chance to do this kind of training at our detachment, and the Air Force works so closely with the Army that this level of understanding on how both branches operate is essential in today's military."