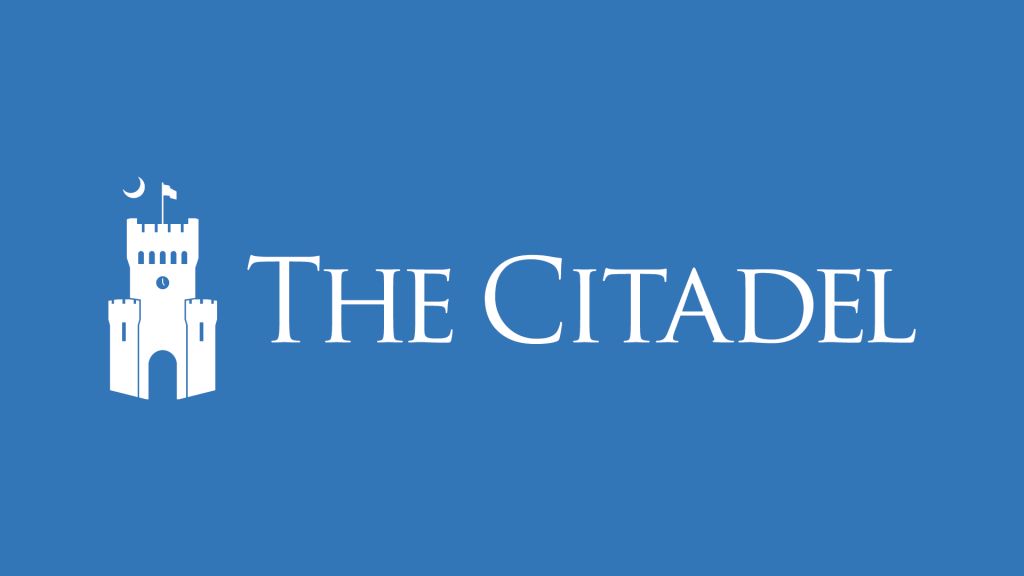 The Citadel Appoints Robert Acunto to Serve as Interim Director of Athletics
The Citadel announced today that senior associate athletic director Robert Acunto will serve as interim director of athletics starting in mid-December 2017. The Citadel announcement follows the University of Texas at El Paso's hiring of Jim Senter as their new director of athletics today. Senter will leave The Citadel's athletic director role December 15.
Senter was named the 12th director of athletics at The Citadel in June, 2014 after serving as the senior associate athletic director for external operations for the University of Colorado. While at The Citadel, Senter had responsibility for a staff of more than 90 people and during his tenure hired football coach Brent Thompson, baseball coach Tony Skole, and basketball coach Duggar Baucom, among others.
Lt. Gen. John Rosa, president of The Citadel, praised Senter for his leadership of Citadel athletics. "Jim has done an excellent job as our athletic director and has advanced our programs both financially and on the fields of friendly strife," Rosa said. "He has been a tremendous asset to our leadership team, and he's earned the respect and admiration of our coaches, athletes, faculty, staff and alumni. His passion for athletics has galvanized this important element of our community."
"We wish Susan and Jim every success at UTEP. They will be missed. We're grateful to Rob Acunto who will serve as interim director until a new director of athletics can be found."
Senter expressed his gratitude to The Citadel community.
"I would like to thank General Rosa and the entire Citadel community for giving me a chance to serve as the director of athletics," he said. "I could not fully appreciate the uniqueness of The Citadel prior to my arrival, but during this time I have learned so much about the institution, its customs, traditions and most of all its great alumni. I will forever be grateful to those in leadership for the opportunity."
"Serving as the athletic director at The Citadel the last 3 ½ years has been a pleasure and honor. I will cherish this experience for the rest of my life. It has been rewarding to lead the athletic department and play a small part in developing principled leaders. I have an enlightened view of the type of young person who enters our military and serves our country because of my time spent on campus. The Citadel's core values of Honor-Duty-Respect are lived out on a daily basis here and cadet-athletes learn invaluable lessons beyond the fields and courts of play. I am very proud of the group of coaches and staff that we have assembled under my tenure, and any accomplishments of note are because of their passion and hard work."