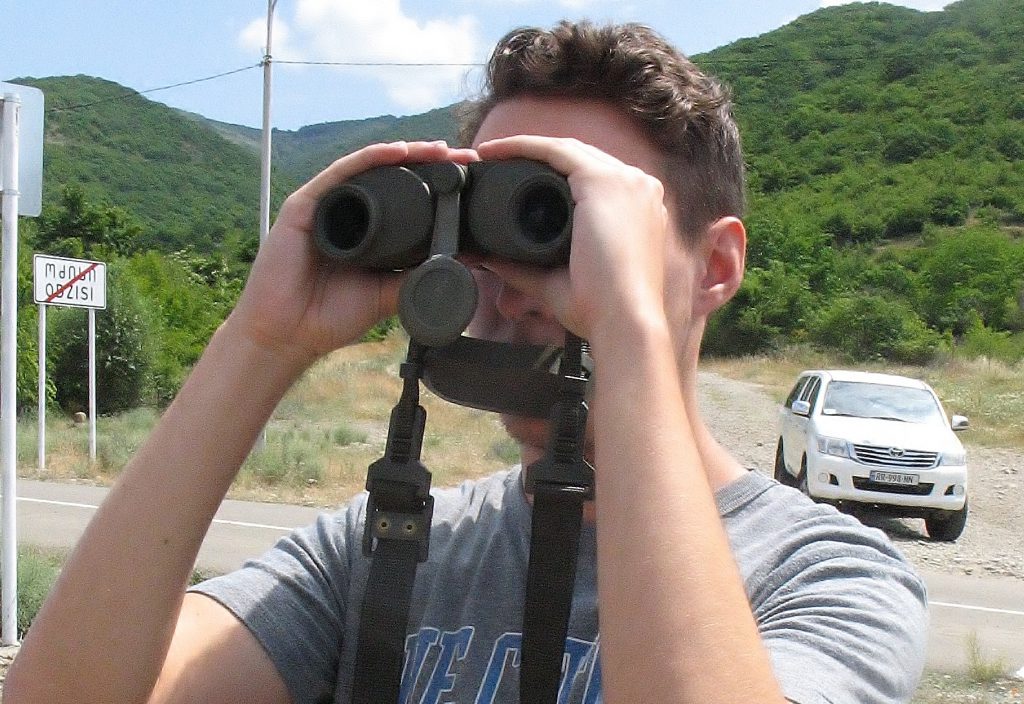 Citadel cadets and students learn about territorial relationships in the Republic of Georgia
The Republic of Georgia, wedged between Russia and Turkey, is a critical strategic partner to the United States. That's why a group of graduate and undergraduate students with The Citadel Department of Intelligence and Security Studies went there to study. Their leader: Terry Mays, Ph.D., professor of political science, and international relations expert.
Few, if any, U.S. colleges besides The Citadel, offer the opportunity to study abroad in this important locale, Mays said. It is critical to understand Russia's role in this region and how Georgia and other states cooperate in order to maintain their independence.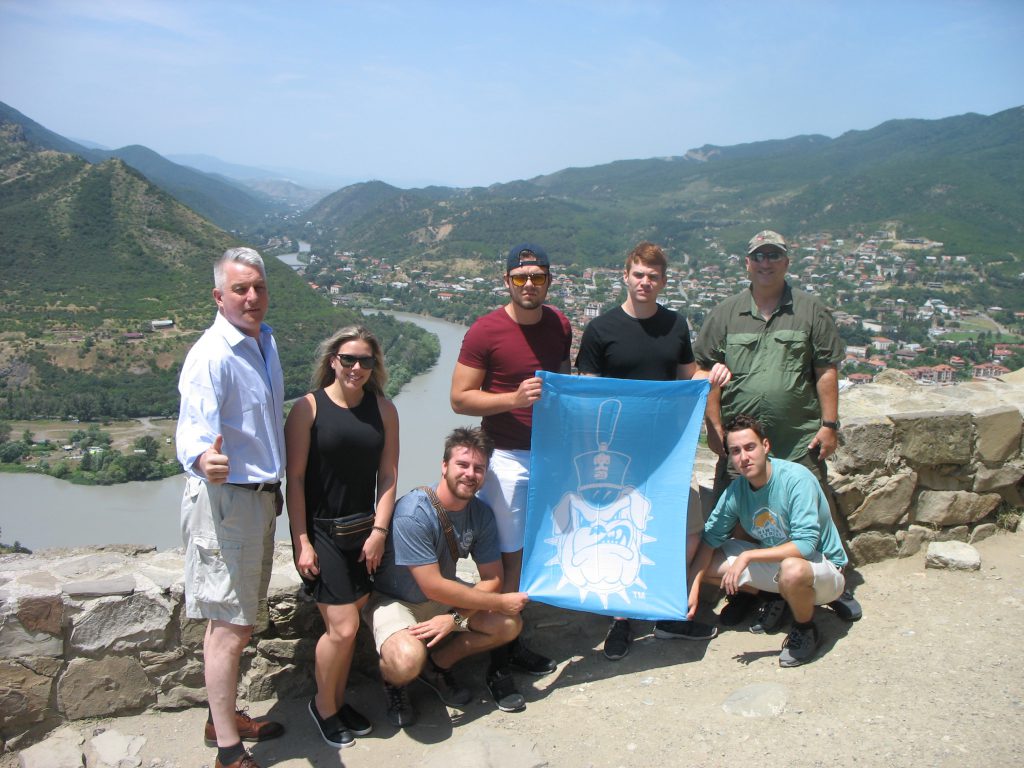 Mays, who has focused his research on multinational peacekeeping, led the students from site to site, including some just across the boarder from Russia. As they traveled he explained foreign policy lessons from Georgia and neighboring countries.
"They work together to counter Russian cyber attacks and to resist movements by Russia to reincorporate territories into its borders," Mays said. "These relationships provide many lessons."
According to Mays, the Republic of Georgia has also been the largest per capita contributor to coalition military efforts in Afghanistan.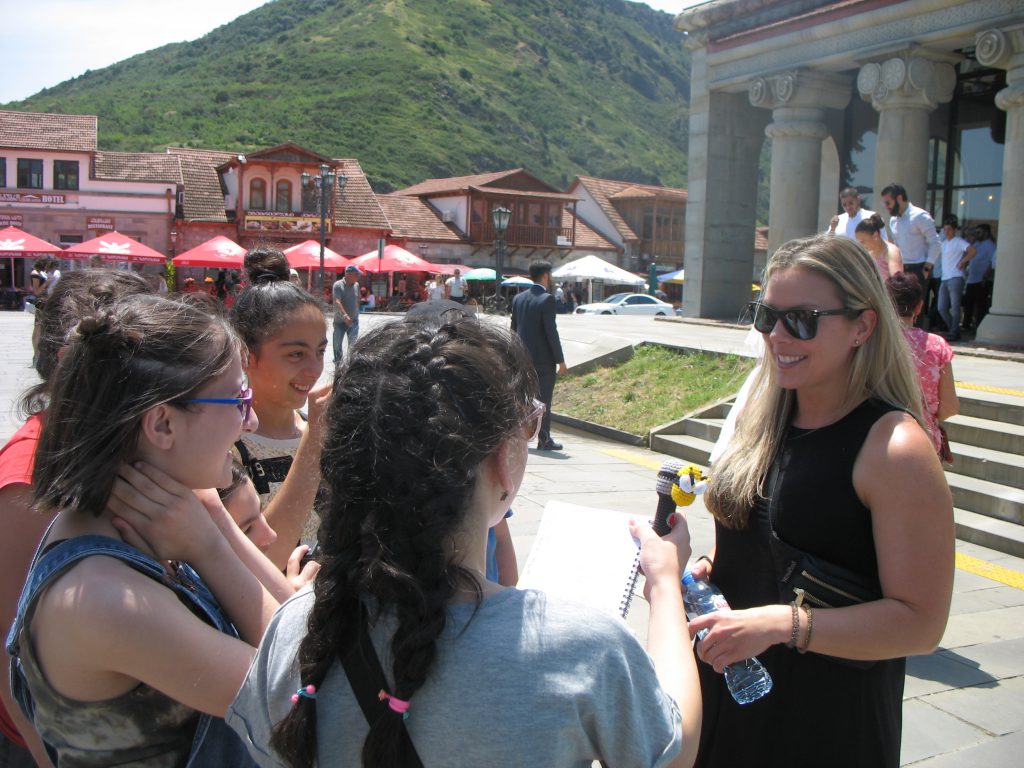 The four week study abroad trip included multiple excursions to exciting locations, lectures by former ambassadors to the U.S., former ministers in the Georgian government, and trips to Georgian military facilities.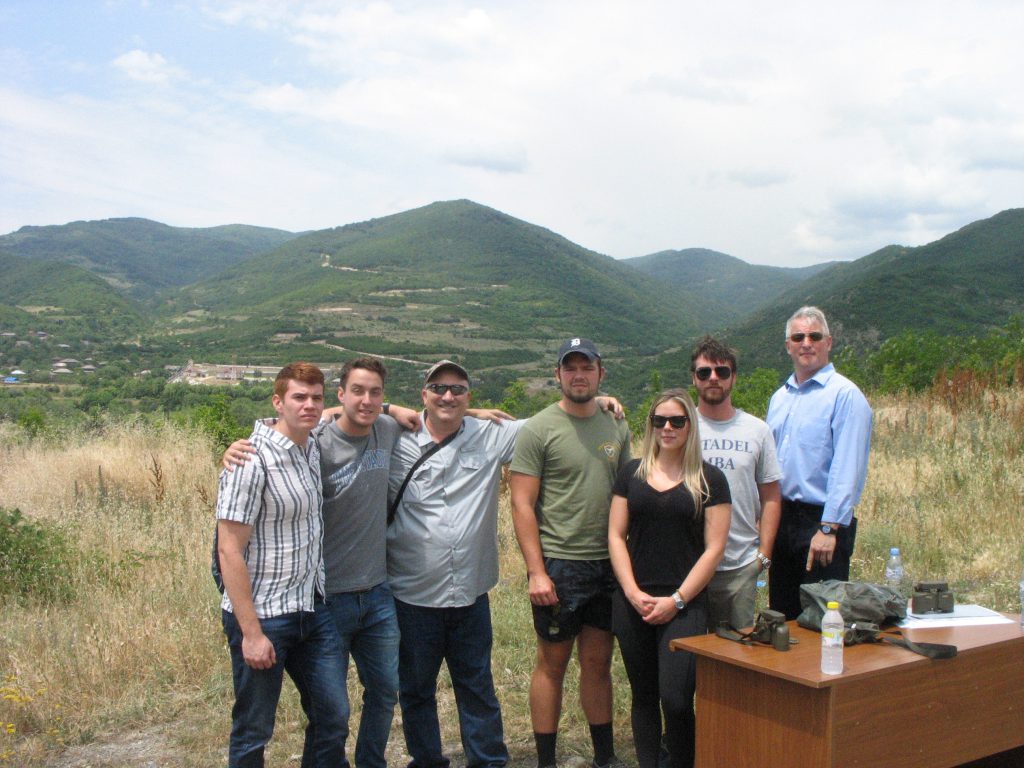 Plus, a few opportunities including a soccer match were built in just for fun.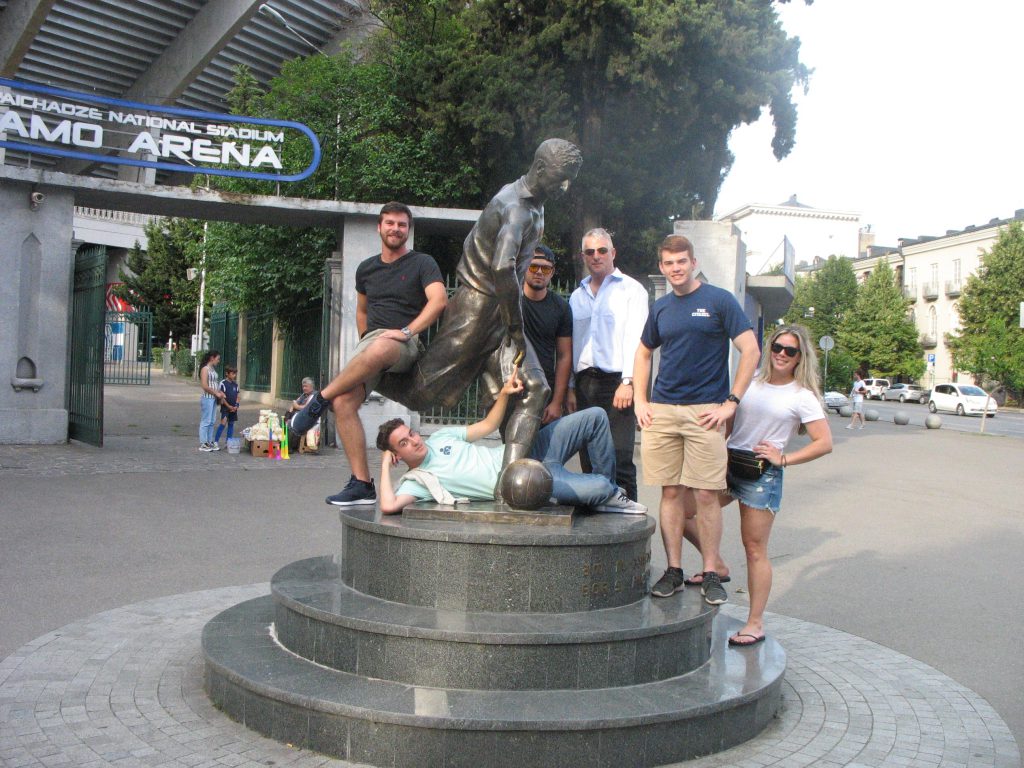 Oh, and the they did this too! Watch Lee Ropp, a Citadel Graduate College Master of Arts in Intelligence and Security Studies candidate, soaring above the Republic of Georgia.
For more information about studying abroad with The Citadel, please visit this website or email studyabroad@citadel.edu.
Photographs and information provided by Terry Mays, Ph.D., and The Citadel School of Humanities and Social Sciences. Mays has extensive study abroad teaching experience and also leads The Citadel Study Abroad in Estonia.