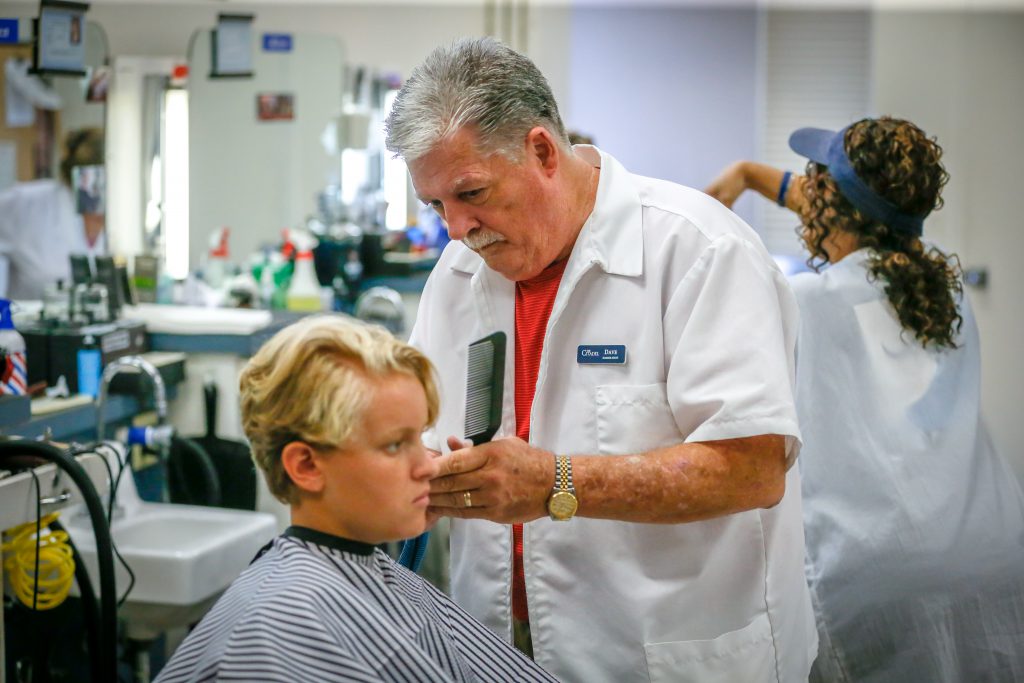 Mr. Charles "Dave" Schonhut passed away on Friday, May 18, 2018. Schonhut joined The Citadel in September 1998 and served as the manager of The Citadel Barber Shop for 20 years. He is survived by his wife, Mrs. Claudia Schonhut, who works at The Citadel Bookstore, as well as many other friends and family.
The Citadel is a better place because of Dave's contributions and the relationships he built while doing what he loved most.
"Dave Schonhut was a dedicated barber shop manager who faithfully served The Citadel community, even as he was fighting cancer. His attention to detail and dedication was unwavering," said Kevin Reid, Director of Auxiliary Enterprises. "During his 20-year tenure, The Citadel Barber Shop served more than 10,000 Citadel cadets as well as faculty and staff. His leadership and service to our entire campus community will be sorely missed."
A memorial service will be held at 3 p.m. Tuesday, May 22 in the chapel of Elmore Hill McCreight Funeral Home in Sumter, South Carolina. The family will receive friends following the service at the funeral home.
Dave's obituary can be seen here.