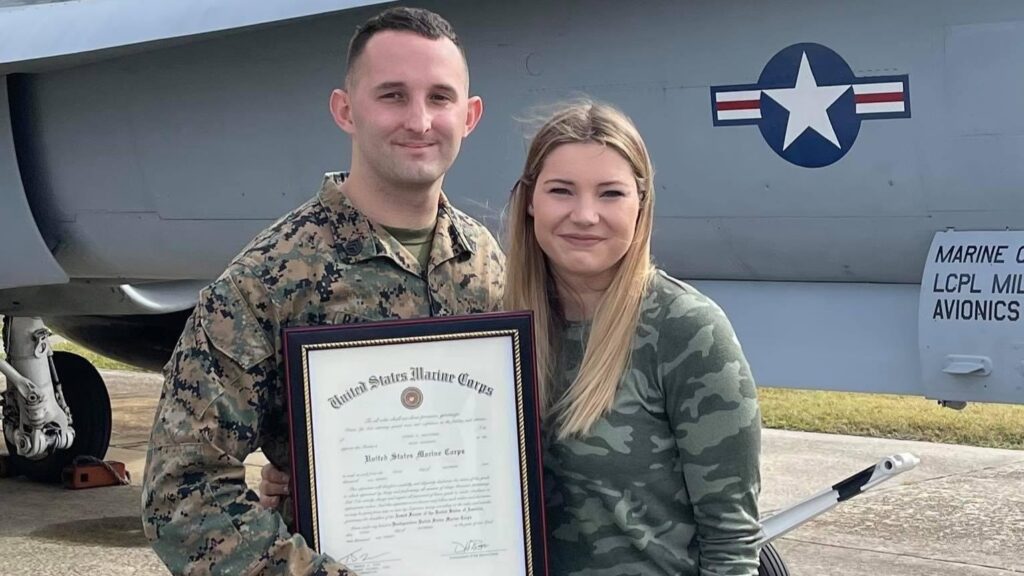 In honor of Veterans Day on Nov. 11, The Citadel is featuring some of the college's outstanding veteran and active-duty students representing different branches of the U.S. Armed Forces.
There are more than 330 veterans and active-duty students currently studying at The Citadel as either undergraduate or graduate students. They can take classes as day students alongside the Corps of Cadets, evening students with other non-cadet students or online. The Citadel's Veteran Student Success Center also offers resources to these students to ensure they have an easy transition and excel here.
Named #1 Best College for Veterans in the South for six consecutive years, the Military College of South Carolina is honored to help our nation's heroes advance their education.
Q&A with Stuart Barickman, Class of 2025
Stuart Barickman is a veteran and undergraduate student at The Citadel. After retiring from the Marine Corps, he chose to pursue a degree in Business Administration. In addition to being a full-time student, Barickman also interns at Jackson Hewitt. He hopes to pursue a career in accounting after graduation.
At what rank did you leave the military? How long did you serve? What was your time in the military like?
I medically retired at the rank of staff sergeant, E-6, in the Marine Corps. My time in the military was an exciting yet challenging adventure. I've made some of the best friends of my life that I still talk to this day. The Marine Corps really pushed me out of my comfort zone and made me a better person from it.
Did you come to The Citadel immediately after retiring, or do something else in between?
I left Marine Corps Recruit Depot Parris Island in July of 2023 and continued looking for a job. I wasn't having much luck finding a position that could really support my family, so I decided to enroll for the fall 2023 semester before it was too late. I realized that this was a great opportunity to pursue a new career, something I am truly interested in. I always felt like I should work in logistics because that's what I did in the Marine Corps.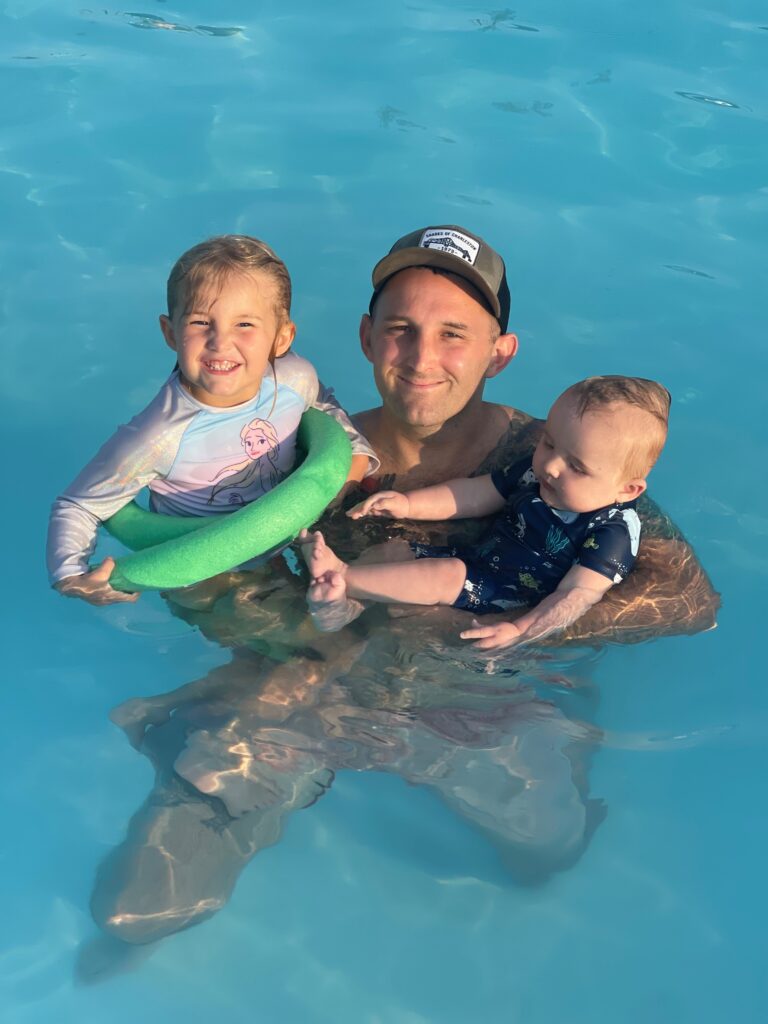 How did you hear about The Citadel?
I was born and raised in Charleston, so I have always known about The Citadel. I even went to basketball camp here when I was 5 or 6. My grandfather always took my brother and me to Citadel football and basketball games. I have plenty of friends who came to school here as well. It was from them that I learned a veteran could take classes here.
What are you studying at The Citadel? When do you expect to graduate, and what do you want to do after?
I am currently working on a Business Administration degree with a focus on accounting. I expect to graduate at the end of the fall 2025 semester. Afterwards, I would like to get a job at a local accounting firm in Charleston and continue to work towards becoming a CPA. Graduate school may also be an option.
What experiences from your military service have prepared you to be a better student and/or citizen?
I went to college at Trident Tech after high school in 2011, the biggest difference between school then versus now, is the level of discipline I carry. I don't miss deadlines and I organize my days better, which makes it easier to complete assignments at school, and my attention to detail is more precise. I also have a high respect for the faculty and professors who have helped me. And, when coming back to school at 30 years old, the classes are a lot more interesting and relatable.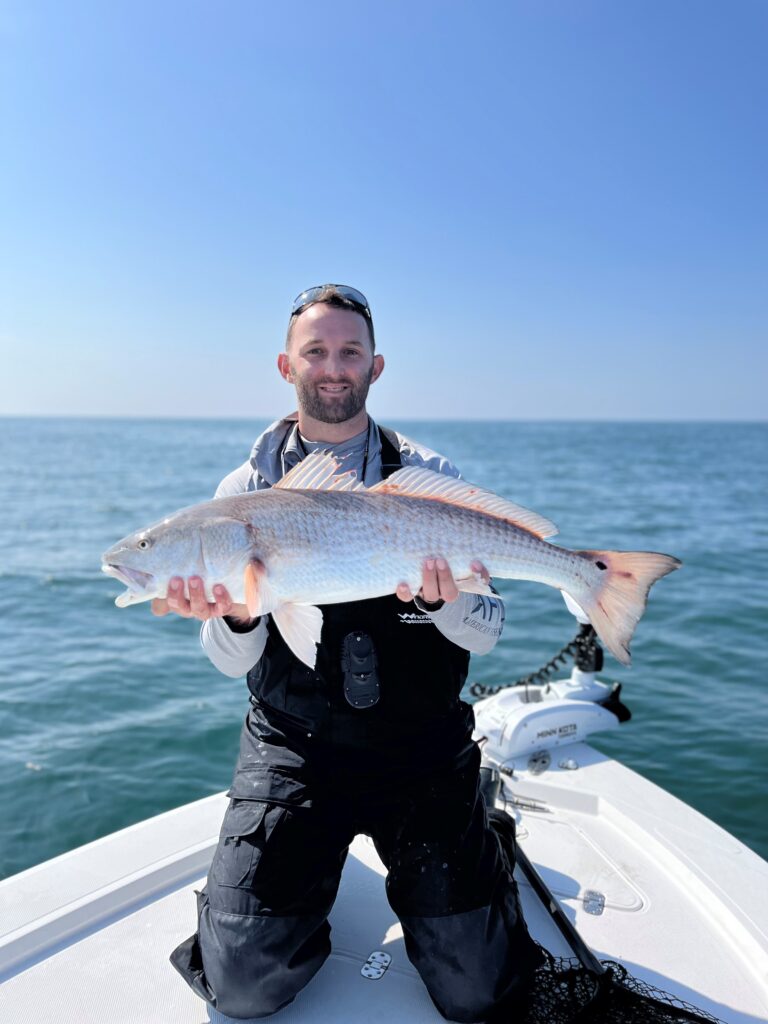 Are there any advantages to being a veteran at The Citadel?
To me, being a veteran student and not a cadet is an advantage in itself. I get to go home at the end of the day and see my family and I can come to school in business casual attire. I respect what the cadets go through here.
Do you ever get to interact with cadets on campus? If so, what are those interactions like?
I get to interact with the cadets every day. They talk to me like I am another student in class. It almost makes me feel like I am 19 again! All of the cadets I have talked to are very courteous and respectful. A lot ask about my career and if joining the service was worth it, and to that I say yes!
What's your favorite thing about The Citadel as a whole?
First, I want to say how grateful I am that I was able to enroll with such short notice. I couldn't have without the help of Sally, Melissa, Sarah and Frank at the Veteran Student Success Center. All of us veterans appreciate what they do for us. I feel like I'm really cared for here as a student at The Citadel. All of my professors are amazing, and I tell myself how grateful I am to have made the decision to come back to school. I know The Citadel is going to set me up for success while I am here.