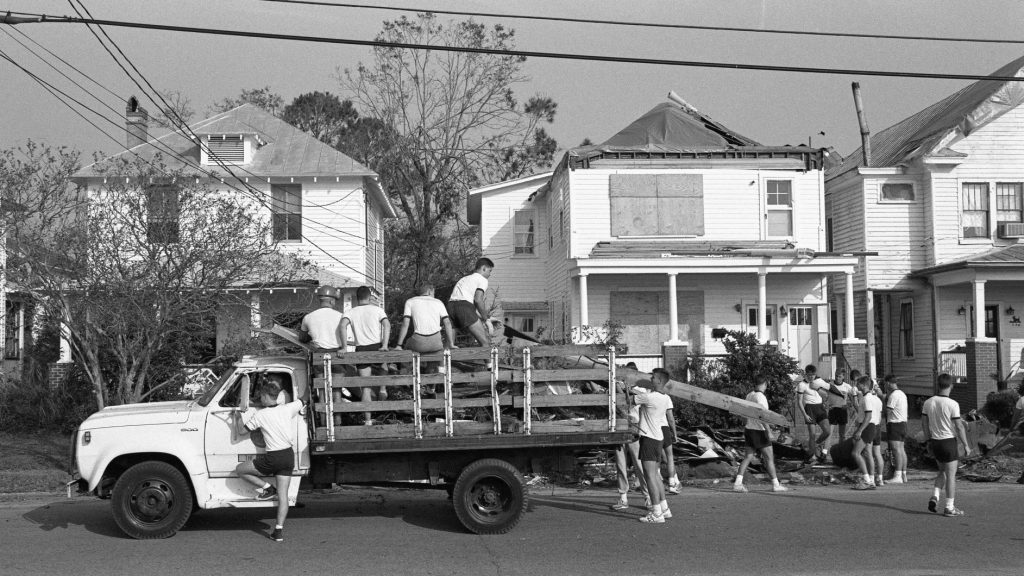 Hugo is a name that is hard to forget in the Lowcountry.
The storm made landfall as a Category 4 hurricane just north of the Isle of Palms on September 22, 1989. It killed 27 people in South Carolina alone. In the United States and Puerto Rico, Hugo caused $7 billion in damages, which was, at the time, the most expensive hurricane to affect the country.
The Citadel, only about two miles from the Battery and right on the banks of the Ashley River, also suffered extensive damage from Hugo.
Below are photos from The Citadel Archives and Museum, taken after the storm.
But there was more than just destruction after Hugo — it was also an opportunity for some of the cadets at the time to step up and help clean campus and the neighborhood.