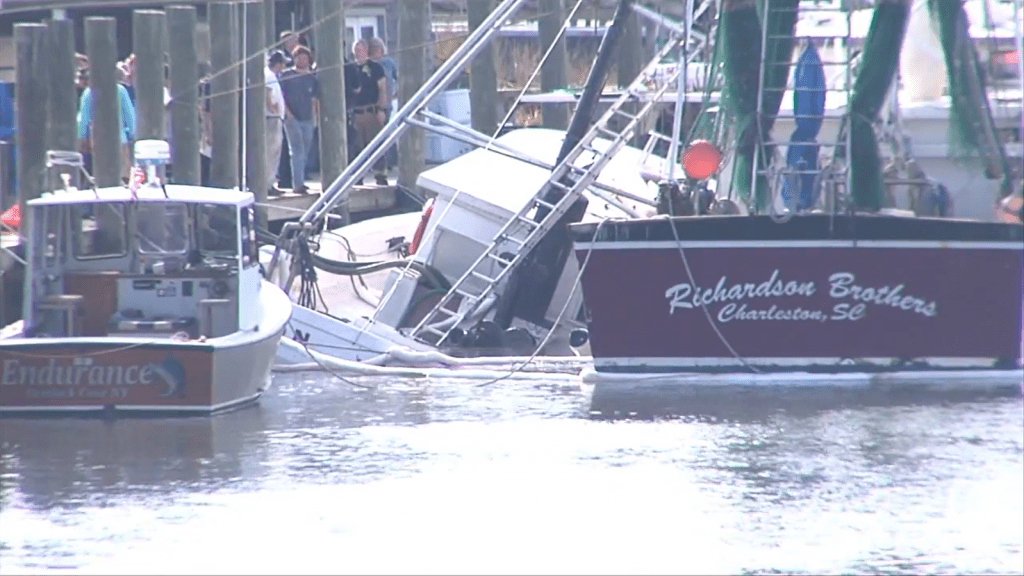 In the last two weeks, at least two shrimp boats have sunk, one of them spilling 50-100 gallons of fuel into Shem Creek. Experts say there are long-term health and environmental impacts that can stem from these fuel spills.
The first thing to consider is how much fuel has spilled.
"Gigantic spills have catastrophic effects, smaller scale spills are less problematic," says Citadel Professor of Marine Biology Dr. John Zardus.
Fuel is lighter than seawater, so it will float on the surface.
"If it sits there long enough, it can start changing its conformation and it can form things like tar balls, or other materials that wash up on shores and foul beaches," says Dr. Zardus.
Weather can also play a role in fuel spill clean-up efforts.
"If you have nice calm conditions, the oil is just going to spread and kind of float at the surface, but if you have a lot of wind or weather, that causes choppy waves, then it starts mixing it in and that becomes more problematic," adds Dr. Zardus.
Once that fuel mixes in, it can impact the food web. Eventually, that could impact the food we eat.
"When the oil starts getting into the whole food web, then organisms are taking up toxic compounds like shrimp and oysters and fish and things that we may ultimately eat. A few of them with a small amount of toxins probably is not a big deal for us, but the more you eat and the more toxins you acquire over time, the bigger the problem could become," says Dr. Zardus.
Dr. Zardus also advises boat owners to keep up on boat maintenance to prevent future fuel spills.