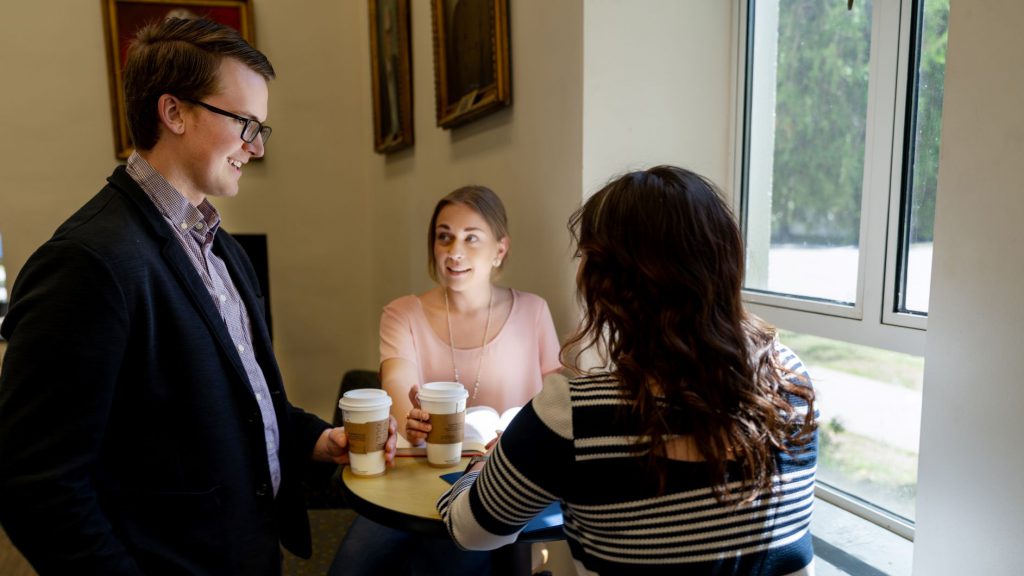 Photo: Citadel graduate students in Daniel Library
Here are a couple of important dates you need to know.
While the start of school may still be weeks away, it's never too early to start preparing. That's why The Citadel Graduate College (CGC) has already announced its upcoming new student orientation, as well as an open house for those interested in graduate, evening undergraduate and online programs.
For students who are finishing their bachelor's degrees or getting started on their master's degrees, CGC is holding an orientation for new students on Wednesday, August 21, from 5:30 – 8 p.m. It will be on campus in Bond 165.
The orientation will give new students the chance to learn more about CGC, as well as the many resources available to them. Students will also be able to see the campus, meet with key resources, get their campus ID and parking pass, and get answers to any of their remaining questions.
To register for the new student orientation, click here.
Then, the month after that, CGC will hold an open house for those who are interested in graduate programs, undergraduate degree completion programs, or online classes. The open house will be Tuesday, September 17, from 5:30 – 7 p.m. in the 4th floor of Johnson Hagood Stadium.
The open house gives prospective students a chance to learn about the more than 70 programs offered by CGC. They will also have the chance to meet with program faculty, admissions, and staff from locations such as: Financial Aid, the Student Success Center, Daniel Library, the Career Center, and more.
To register for the open house, click here.