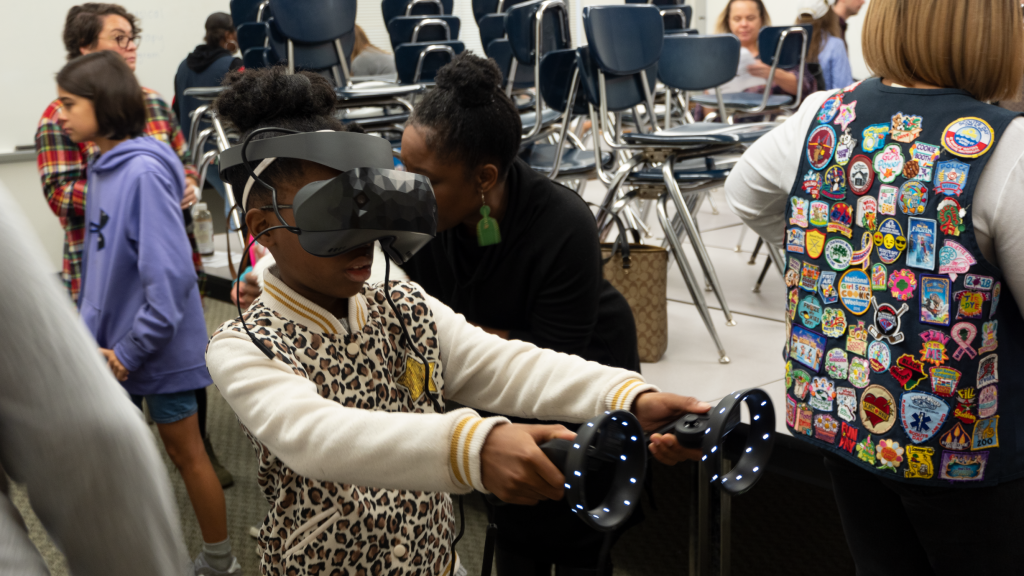 From decorating the barracks to putting on the annual Christmas Candlelight Service, there are many ways The Citadel celebrates the holidays.
One unique — and educational — way The Citadel STEM Center of Excellence celebrates the season is by hosting "Cookies, Cocoa and Coding," an event that offers all three to students from kindergarten to high school.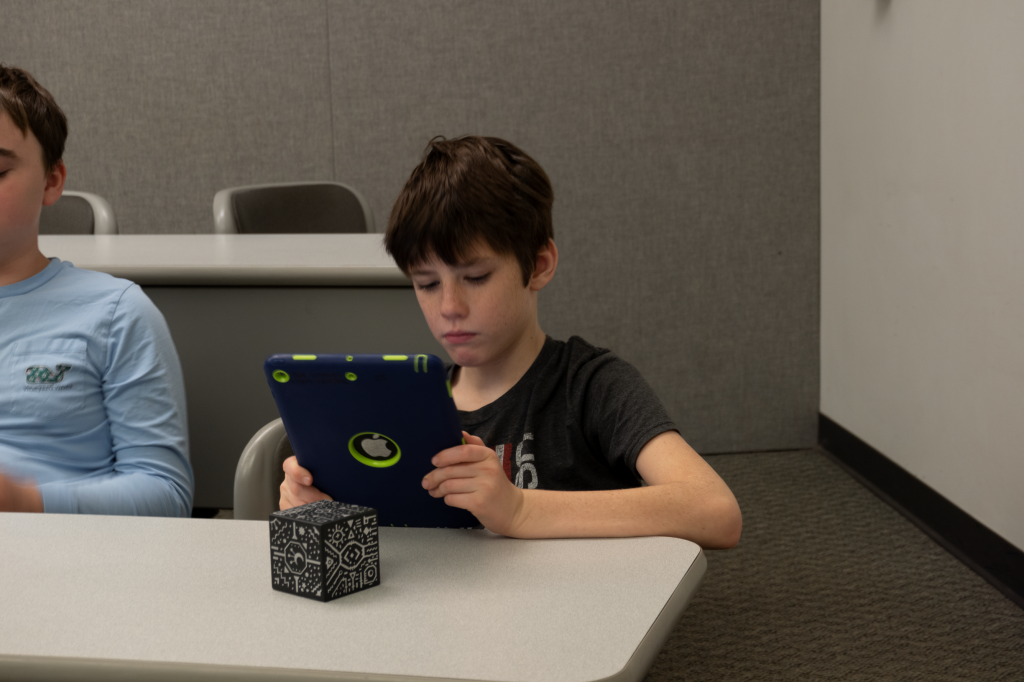 "It was so cool," said Baker, a gaming enthusiast and fourth-grade student at St. Andrew's School for Math and Science. "I got to play with VR and Merge Cubes and learn more about coding, and there was hot chocolate. We had fun."
The experience gave local students a chance to learn about virtual and augmented reality, programmable robots, problem solving with code and more. It also gave the students a chance to get into the holiday spirit, with Christmas music and decorations throughout.
"We were thrilled to have over 100 children and parents join us in celebration of Computer Science Education Week through our partnership with Code.org," said Jennifer Albert, Ph.D., director of the STEM Center of Excellence. "It's great to give students a chance to enjoy cookies and cocoa while also learning about code by participating in hands-on activities, including spheros, flowcharting, binary beads with 4-H, and a virtual reality project from Porter Gaud students."
Cookies for coders

Playing with the Merge Cube

Students playing with Ozobots

Learning about flowcharting

Students learning about programing with Osmo

Students playing CodeCombat

Experiencing virtual reality

Students learning with CodeCombat

Playing with Spheros

Students learning about coding with binary beads
Included in those numbers are two separate Girl Scout groups who are working to earn STEM and coding badges.
"Cookies, Cocoa and Coding" was held on Dec. 7 on The Citadel's campus, but it's only one of the many ways the STEM Center of Excellence helps educate the community.
In just a few months, the STEM Center will host the 10th annual Storm The Citadel, a multi-faceted STEM event that is open to students from kindergarten through college. Storm The Citadel will be in Feb. 2020.
Registration for Storm The Citadel is open until Dec. 20.
To register, click here.