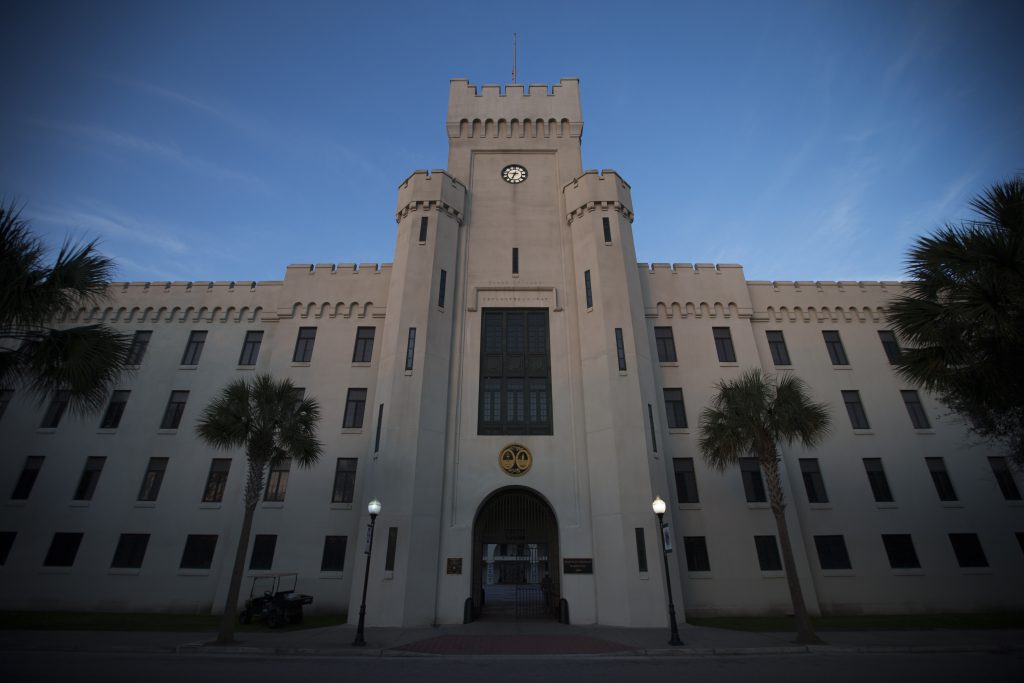 Drs. Beatty, Burkhalter, Ryan and Selden to make campus presentations Nov. 12-15
There are four finalists from the field of applicants who have applied to become The Citadel's next provost and dean of the college. The position is the second highest-ranking administrative role at the college. The provost and dean of the college leads the institutional strategic planning, governs the operations of the five academic schools and The Citadel Graduate College, and plans academic fundraising and development efforts.
"We want a provost who will advance our academic programs, embrace our military culture and demonstrate commitment to our mission of developing principled leaders," said The Citadel President Gen. Glenn M. Walters, USMC. "The four leaders selected as finalists are accomplished educators from broad field of qualified applicants who can make outstanding contributions to the quality of our cadet and student experiences."
The Citadel received 230 applications for the position since beginning the search in June. An interdisciplinary faculty search committee interviewed numerous applicants during several hiring stages, selecting the four finalists listed below.
Robert C. Beatty, Doctor of Business Administration
Beatty is currently the dean of Lutgert College of Business at Florida Gulf Coast University where he leads three academic units: the Lutgert College of Business, the School of Resort and Hospitality Management, and the Professional Golf Association Management Program. In addition, he oversees the operations of four university institutes and centers. Beatty has worked in other positions at Whitworth University, Miami University of Ohio and the University of Wisconsin-Milwaukee. In addition to his university experience, Beatty worked for the Kellogg Company and Amerada Hess Corporation, and served in the U.S. Air Force for 23 years. He earned a doctorate and master's of business administration from Mississippi State University, a master's in computer systems management from Creighton University and a bachelor's in computer science from Texas Christian University.
Carmen L. Burkhalter, Ph.D.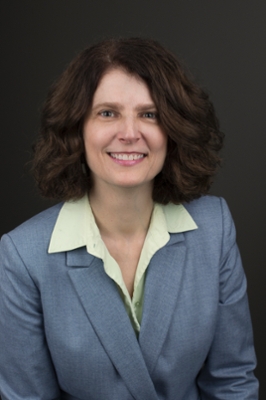 Burkhalter is the University of North Alabama (UNA) dean of arts and sciences. She joined UNA in 2015 to run the school, which is comprised 250 faculty, 19 departments and 10 academic centers, equaling 60 percent of the campus. Prior to becoming dean, she served as a tenured professor of communicative disorders and other leadership positions for 20 years at the University of Alabama.  She was senior associate dean for the College of Arts and Sciences from 2008 to 2013, and senior information officer for the college prior to that. Burkhalter earned a doctorate and Master of Science in Audiology from University of Alabama. She acquired a Bachelor of Arts in Audiology from Columbia College.
Karen Ryan, Ph.D.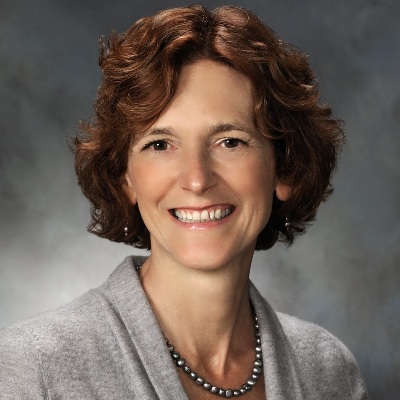 Ryan served as the Stetson University dean of the college of arts and sciences from 2012 to 2017. There she managed 19 academic departments and six interdisciplinary programs. During that time, she recruited more than 50 full-time faculty as she addressed diversity goals. Before joining Stetson she was a professor of Russian language and literature at the University of Virginia where she also served as associate dean of the arts, humanities and social sciences, and as interim dean of the College of Arts and Sciences. Ryan earned a doctorate in Slavic languages and literatures at the University of Michigan and a Bachelor of Arts degree in Russian and Soviet Studies from Cornell University.
Sally Selden, Ph.D.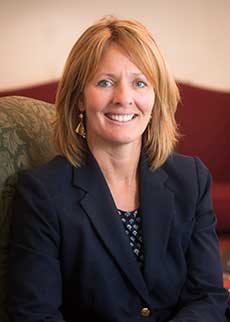 Selden is provost and vice president for academic affairs for the University of Lynchburg, where she has worked for 18 years. She has overseen the university's strategic planning process and served as associate dean of academic affairs, faculty chair, MBA director, chair of management, and research director of the Doctorate of Education in Leadership Studies program. Selden earned a doctorate at the University of Georgia and an MPA and Bachelor of Arts at the University of Virginia. She holds the senior professional in human resources certification, and her primary teaching interests are in the areas of management, human resource management and leadership.
Campus presentations
On-campus presentations by each candidate will take place at 1:45 p.m., Nov. 12 to 15 in the Bond Hall 165 auditorium. Cadets, students, faculty and staff are invited to attend and to provide feedback following each presentation.
The schedule for each candidate is:
Monday, Nov. 12th           Dr. Bob Beatty
Tuesday, Nov. 13th           Dr. Carmen Burkhalter
Wednesday, Nov. 14th     Dr. Karen Ryan
Thursday, Nov. 15th          Dr. Sally Selden
The candidate chosen for this position is expected to be announced before the end of 2018. The new provost will replace Mark A. Bebensee, Ph.D., who is serving as the interim provost and has been a member of The Citadel faculty in a variety of leadership positions since 1977.
About The Citadel
The Citadel, with its iconic campus located in Charleston, South Carolina, offers a classic military college education for young men and women focused on leadership excellence and academic distinction. The approximately 2,300 members of the S.C. Corps of Cadets are not required to serve in the military, but about one-third of each class earn commissions to become officers in every branch of U.S. military service. Citadel alumni have served the nation, their states and their communities as principled leaders since 1842. The Citadel Graduate College, founded 50 years ago, offers 25 graduate degree programs with 22 concentration options, 25 graduate certificate programs and 10 evening undergraduate programs in the evening or online. Named Best Public College in the South by U.S. News & World Report for eight consecutive years and No. 1 Best Public College for Veterans in the South. Learn more about Our Mighty Citadel here.