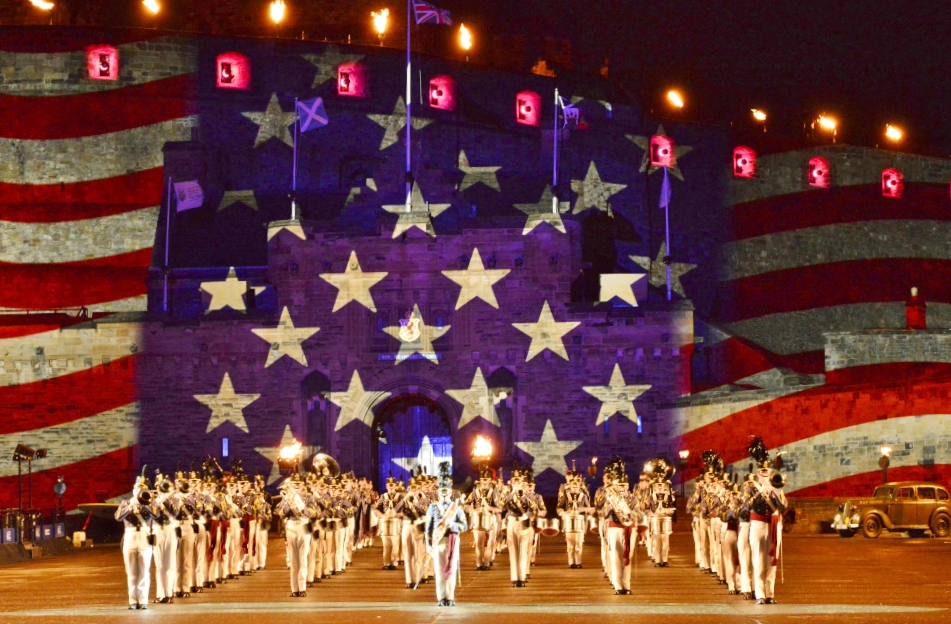 As seen in Charleston Currents
Staff reports | The Citadel Regimental Band and Pipes will represent the United States next year as the country's designated military band at the at The Royal Edinburgh Military Tattoo in Scotland.
The overseas honor will be the band's fourth time performing in what is considered the world's most famous military music festival. Over the three-week event, millions of people will watch the band, which is the only U.S. military college band to have been invited to perform on behalf of the United States, according to a press release.
"It would be an honour to welcome the Citadel cadets back to the Tattoo," Brigadier David Alfrey, chief executive and producer of the Tattoo wrote in his invitation. "The band performed with us to huge plaudits and it would be wonderful to present their talents to the Tattoo audience once more."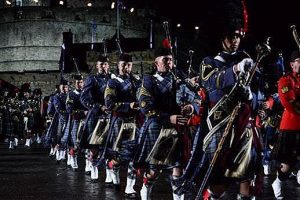 Citadel President Glenn M. Walters accepted the invitation: "We earnestly express our gratitude to this distinguished organization for the consideration it has shown to The Citadel Regimental Band and Pipes on this occasion – and in years past," he said. "Our cadets are honored and humbled by the opportunity to participate alongside the accomplished military bands and performers from around the world on the venerable Edinburgh Castle Esplanade in 2020."
The Citadel's band of approximately 80 cadets will perform on the esplanade of the medieval Edinburgh Castle Aug. 7 to Aug. 29, 2020, as part of the month-long festival of music and pageantry that features military organizations from around the world. Band members, many of whom began preparing for the festival last year, will be led by music director Timothy Smith, a retired officer in the Marines, and pipes director Jim Dillahey.
Smith's military career consisted of more than 20 years as an instrumentalist, arranger and vocalist, and later as a director of Marine Corps Bands. During his tenure as a Marine band officer, Smith broke ground in establishing military bands as educational assets for school programs, establishing performance competitions for schools in Georgia, helping rebuild the Hawaii Music Educators conferences, and hosting master-classes in schools located where his Marine bands were performing. He joined The Citadel in 2016.
Dillahey is an internationally-known pipes instructor and award-winning pipes player. A member of The Citadel Class of 2001, he joined his alma mater as director of piping in 2003. He earned his master's in education from The Citadel in 2005.
The Royal Edinburgh Military Tattoo, which celebrates its 70th anniversary in 2020, it is the largest production of its kind, broadcast to more than 30 countries. The college said the band's participation as America's band puts Charleston and South Carolina in the spotlight with an estimated 100 million viewers annually according to the show's producers.
The Citadel's band also performed at the Tattoo in 1991, 2010 and 2015.