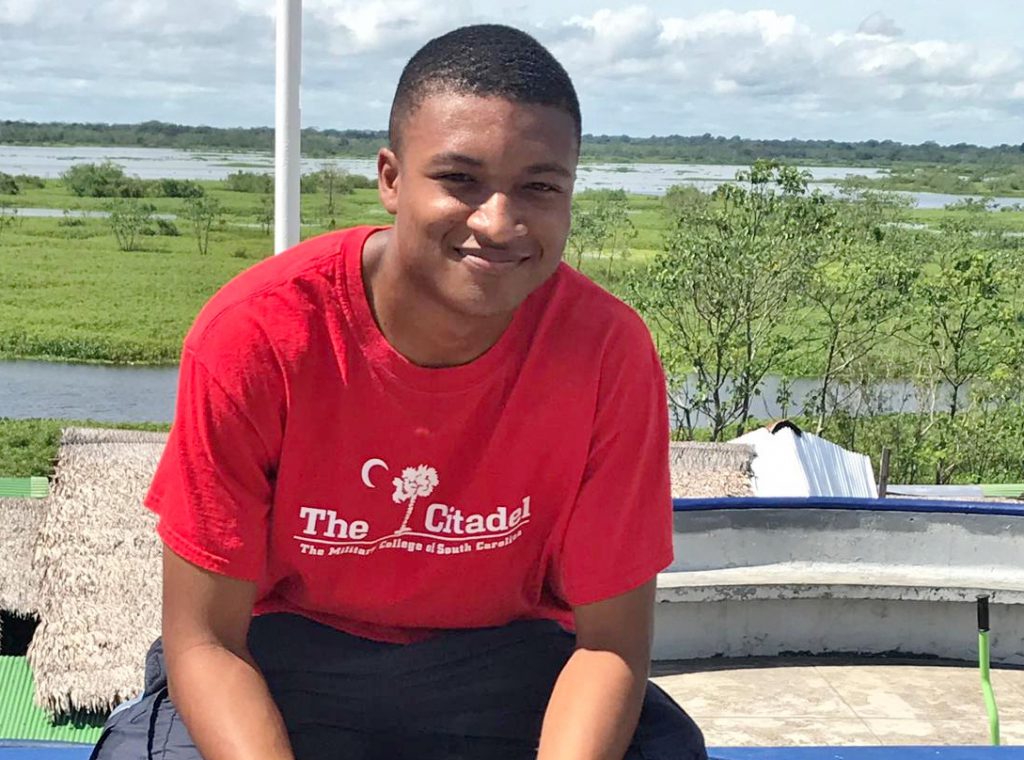 (Note: Carleton Bailiff has returned from Peru. You can find his final thoughts about his trip at the end of this article.)
Peru is the fourth largest rain forest country on the planet, and Carleton Bailiff is venturing right into the middle of it.
Bailiff is outside of the U.S. for the first time, studying abroad with The Citadel. The junior is spending the summer based out of Iquitos, Peru with six other cadets and students. Iquitos, in the middle of the Amazon basin, is the "world's largest city that cannot be reached by road," according to Lonely Planet.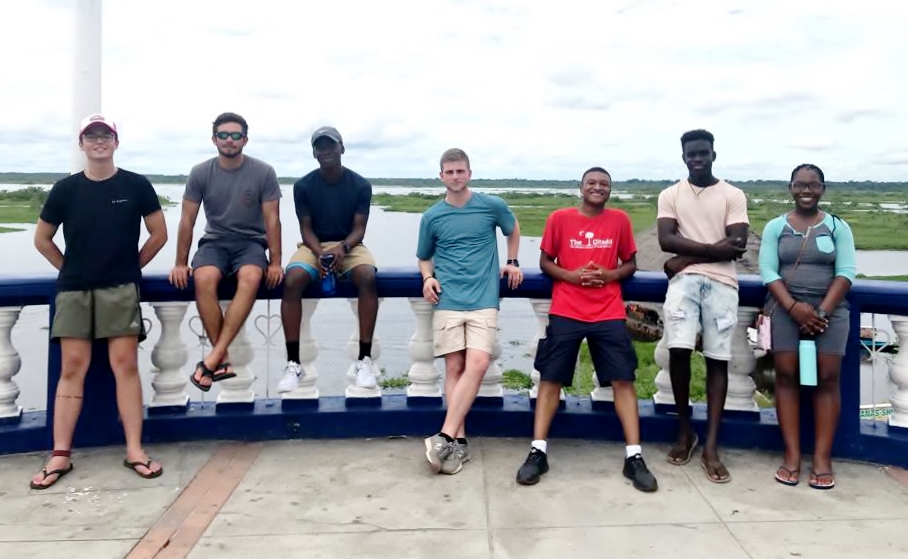 "My travels from South Carolina to Iquitos took over 24 hours," Bailiff reported shortly after arriving. "It took a bit longer than I expected."
Bailiff is sharing some of his experiences via email from Peru. He said his first impression of Iquitos was interesting. "I felt like I was in a movie. All of a sudden I didn't want to look like 'that tourist.' I didn't want to stick out."
Bailiff explained that he jumped right into trying new things as soon as he got out into the city, like sipping on a pipa. A pipa is a fresh green coconut with the top cut off so the coconut water and meat inside can be enjoyed.
Bailiff and the group will study in Iquitos, but also will venture into the Amazonian rain forest for part of the visit. "I am looking forward to my adventure in the Amazon jungle more than anything. I am not sure if I am ready, but I am excited to find out."
Bailiff is a psychology major from Blythewood, South Carolina. He is a member of The Citadel Regimental Band and Pipes and serves as secretary for the cadet African American Society. He was a little hesitant about studying outside of the country, but decided to take the plunge.
"I decided to take this opportunity because I didn't want to have any regrets about not participating. Many people that I know have told me that they wish they had studied abroad and I don't want to be in that same position."
In addition to learning how to managing an extended visit to a foreign country and culture, Bailiff anticipates numerous other benefits from studying abroad.
"Just by coming here, I have already accomplished my personal goal of spending time outside of the country. I will face my fears about being in a strange environment head-on in the Amazon jungle. Also, my personal goal of attaining limited proficiency in a foreign language will be accomplished.
Bailiff and the other students will each earn six credits toward 400-level psychology classes. Plus, he believes the research portion of the Peru experience will enhance his educational goal of being accepted into graduate school.
"My goal is to attain a graduate degree that will enable me to work as a school counselor or school psychologist. I may even pursue a Ph.D. to become a college professor."
Regardless of his eventual occupation, Bailiff is determined to "be in a position to make a direct, significant impact on the lives of others through education."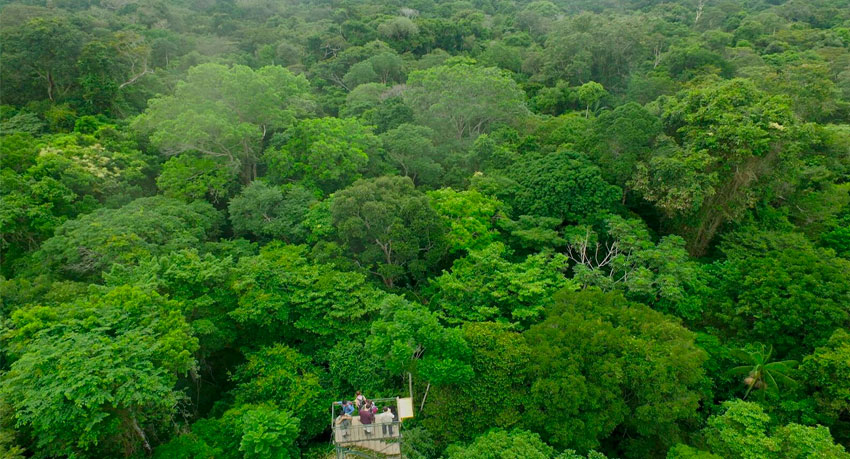 Final thoughts from Bailiff
"I had the time of my life in Peru.
I learned that I have the ability to adjust to different environments, and I realized that I absolutely need to attain fluency in at least one foreign language.
I realized that I am tremendously blessed. (I learned that America is not the only place on the face of Earth and that English is one of many, many distinct languages. It doesn't truly sink in until you encounter such a different culture.)
I realized that people are similar regardless of their nationality.
I learned that conservation efforts must be supported and bolstered to preserve Earth as we know it."