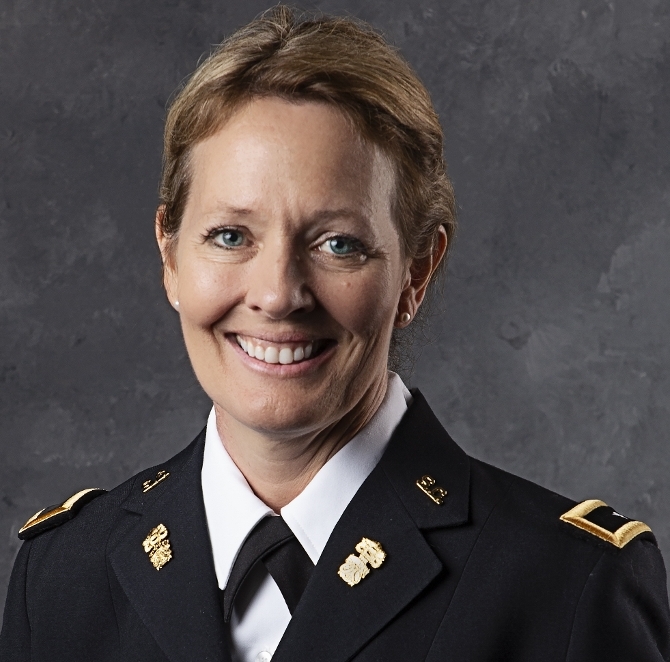 Photo above: Dr. Sally Selden, provost and dean of The Citadel
As the academic year begins, The Citadel is welcoming new faculty to its ranks and celebrating the promotions of current faculty members, with a new provost in the lead.
"I want to warmly congratulate our 17 faculty colleagues who were granted tenure and who were promoted," said Sally Selden, Ph.D., provost and dean of The Citadel. "These are important professional milestones, which acknowledge their distinguishing scholarship, commitment to teaching, and service to The Citadel and the larger community."
The 2019-2020 academic year is Selden's first as provost for The Citadel. She joined the college over the summer, moving her family to Charleston from Lynchburg University in Virginia where she served in numerous leadership roles for 18 years.
Selden helped finalize faculty additions at The Citadel including nine tenured or tenure-track professors, two visiting assistant professors, four instructors, one visiting instructor and 10 new ROTC military science professors and experts.
"Our incoming class of new faculty represent a distinctive group of scholars and educators who are deeply committed to academic excellence," Selden said. "Their expertise and diverse perspectives will enhance our programs and student experience."
New tenured or tenure-track faculty include:
Christopher R. Bellon
Ph.D., East Tennessee State University
Assistant Professor, Department of Health and Human Performance
Jan Goldman
B.A., B.S., University of Texas at Austin; M.P.S., Virginia Polytechnic Institute and State University; M.A.L.S., Georgetown University; M.Ed, Ed.D., George Washington University
Professor of Intelligence and Securities Studies
Ryan K. Giles
B.S., Rice University; M.S., Ph.D., University of Illinois
Assistant Professor of Civil Engineering
Felice Knight
B.A., Furman University; B.A., Rhodes University; M.A., College of Charleston; Ph.D., The Ohio State University
Assistant Professor of History
Thad Le-Vasicek
B.S., Ph.D., University of Arkansas
Assistant Professor of Chemistry
Nandan H. Shetty
B.E., Dartmouth College; M.S., Ph.D., Columbia University
Assistant Professor of Civil Engineering
Stavros Triantafyllidis
B.S. University of the Aegean, M.S. University of Miami, Ph.D. University of Florida
Assistant Professor of Health and Human Performance
Nathan Washuta
B.S., Ph.D., University of Maryland
Assistant Professor of Mechanical Engineering
Susan L. Wright
B.S., M.B.A., Clarkson University; Ph.D., Carleton University
Associate Professor of Business
Visiting faculty and full-time adjunct/director/instructor
John Altick
M.A., Ph.D., University of California Irvine
Visiting Instructor of Political Science and Leadership Studies
George Grieve
B.S., University of South Carolina Aiken; M.S., Ph.D., University of South Carolina, Columbia
Visiting Assistant Professor of Health and Human Performance
Crystal A. Hank
M.S., Ph.D., Radford University
Professor of Practice of Psychology

Michael Patrick Hendrix
B.A., Coastal Carolina University; M.A., Winthrop University; M.A., The Citadel; Ph.D., University of Stellenbosch
Instructor of Intelligence and Securities Studies
Soo Joung Kim
B.A., Chung-Ang University; M.A.Ed., Korea University, State University of New York at Buffalo; PhD., University of Maine
Visiting Assistant Professor of Education
Cory Nance
M.S., Georgia Southern University
Visiting Assistant Professor of Cyber and Computer Sciences
James A. Righter
Ph.D., Clemson University
Instructor of Mechanical Engineering
Arpit Sharma
B.S., North Maharashtra University; M.B.A., Northwest Missouri State University
Adjunct Instructor of Business
Shawn Smartwood
B.S., University of South Carolina; M.B.A., The Citadel; Project Management Professional
Adjunct Instructor of Business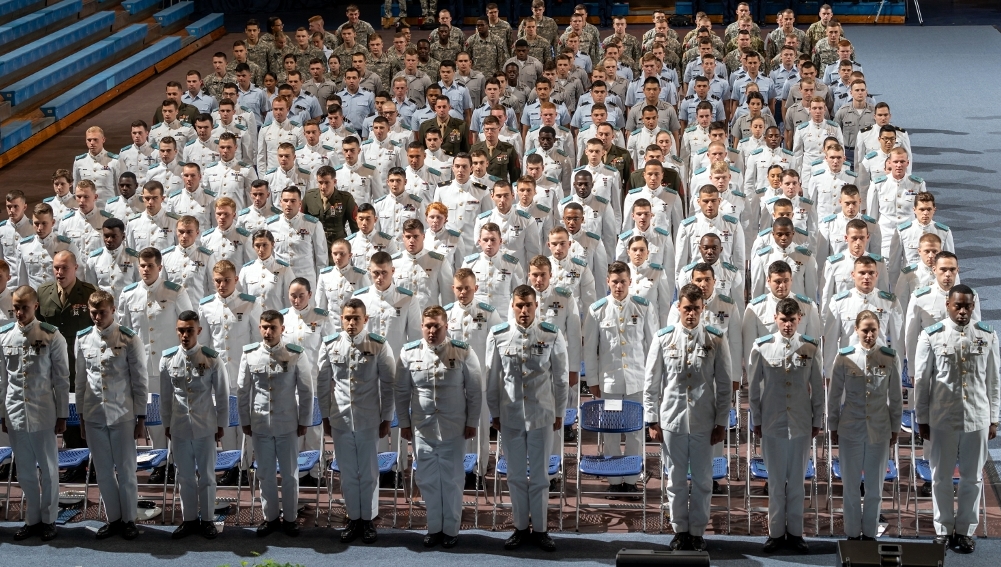 ROTC facuty
LT Bilal Awad, USN
Assistant Professor of Naval Science
Command Senior Chief Jazmin Davis, USN
(CMDCS NROTC Unit)
SFC Shawn Eidson, USA
Assistant Professor of Military Science
CDR Martin Griggs, USN
Executive Officer
SSgt Todd Hart, USMC
Assistant Marine Officer Instructor
LT Christopher Kenison, USN
Assistant Professor of Naval Science
Kevin Medert, USA
Instructor, Military Science
SGM Willie Murphy, USA
Senior Instructor, Military Science
Capt Heather Varner, USAF
Aerospace Science
MAJ Jason (Jay) Velasco, USA
Assistant Professor of Military Science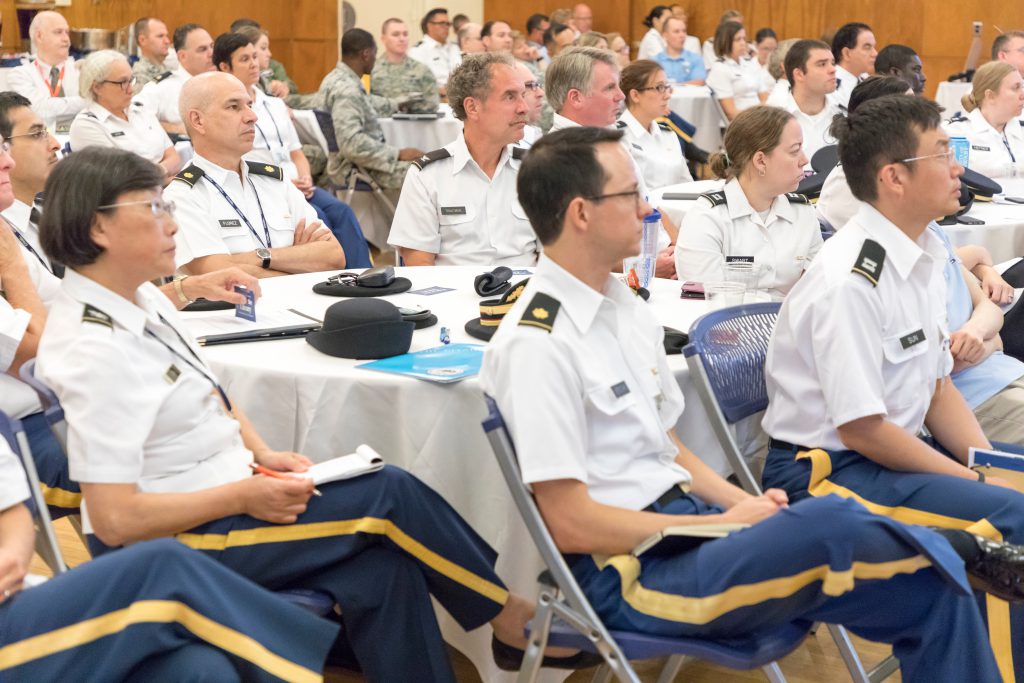 Faculty Promotions
Nancy Aguirre, Associate Professor and Tenure
History
Daniel Bornstein, Associate Professor and Tenure
Heath and Human Performance
Simon Ghanat, Associate Professor and Tenure
Civil and Environmental Engineering
Ronald Hayne, Professor
Electrical and Computer Engineering
Jason Howison, Associate Professor and Tenure
Mechanical Engineering
Lyle McAfee, Professor
Chemistry
Lauren Rule Maxwell, Professor
English
Gregary Mazarro, Tenure
Electrical and Computer Engineering
Dimitra Michalaka, Associate Professor and Tenure
Civil & Environmental Engineering
William Money, Tenure
Baker School of Business
Robert Rabb, Professor
Mechanical Engineering
Silvia Roca-Martinez, Associate Professor and Tenure
Scott Segrest, Associate Professor and Tenure
Political Science
Alison Smith, Associate Professor and Tenure
Modern Languages, Literature and Cultures
Russel Sobel, Tenure
Baker School of Business
Breeanne Swart, Associate Professor and Tenure
Mathematics
Mary Katherine Watson, Tenure
Civil & Environmental Engineering