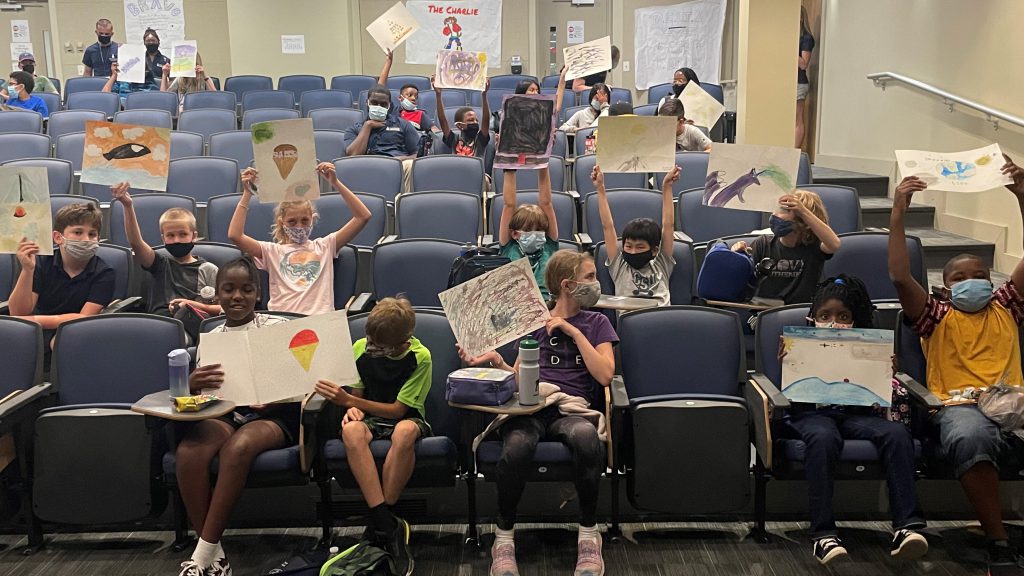 As part of its mission, The Citadel STEM Center of Excellence helps educate and guide K-12 students in South Carolina all year long.
This summer, that goal meant working with The Citadel Fine Arts program to transform campus into the site of a week-long treasure hunt for about 40 students entering 5th-8th grades.
"We are thrilled to have STEAM Camp back this summer," said Tiffany Silverman, director of The Citadel Fine Arts program. "Integrating STEM and the arts allows campers a variety of opportunities to connect with concepts in creative and meaningful ways."
Campers used cutting-edge 3D technology, scientific analysis and military protocols to simulate tracking down, rescuing and protecting important international cultural artifacts throughout history in a hands-on interdisciplinary experience.
"This year, campers were able to learn about artifact preservation and restoration from WWII through modern, high-tech methods," said Jennifer Albert, Ph.D., director of the STEM Center of Excellence. "They explored the H.L. Hunley – an early combat submarine – through a virtual tour and learned how modern techniques were being used to preserve and learn about the artifacts. They also explored 3D scanning and visited Machu Picchu using Virtual Reality headsets."
Other lessons learned at STEAM Camp included: photography, 3D printing, artificial intelligence, painting and paint-making, map-reading, archival research, art restoration, forensics and more.
"Preserving the world's cultural heritage is everyone's responsibility. Each era and culture had unique viewpoints, philosophies and ways of problem-solving that greatly inform the present," Albert concluded. "Campers were able to leverage the STEAM perspective to become better informed citizens."
The STEAM Camp was led by members of The Citadel faculty and staff. They were assisted by cadets who were working through Summer SUCCEED, a program by the Krause Center for Leadership and Ethics that competitively select cadets, veteran students or graduate students who are willing to devote their summer to full time service in schools and camps.
The STEM Center hosts a variety of educational programs annually, with the goal of broadening interest and participation in the STEM disciplines, science, technology, engineering and math, for students of all ages.