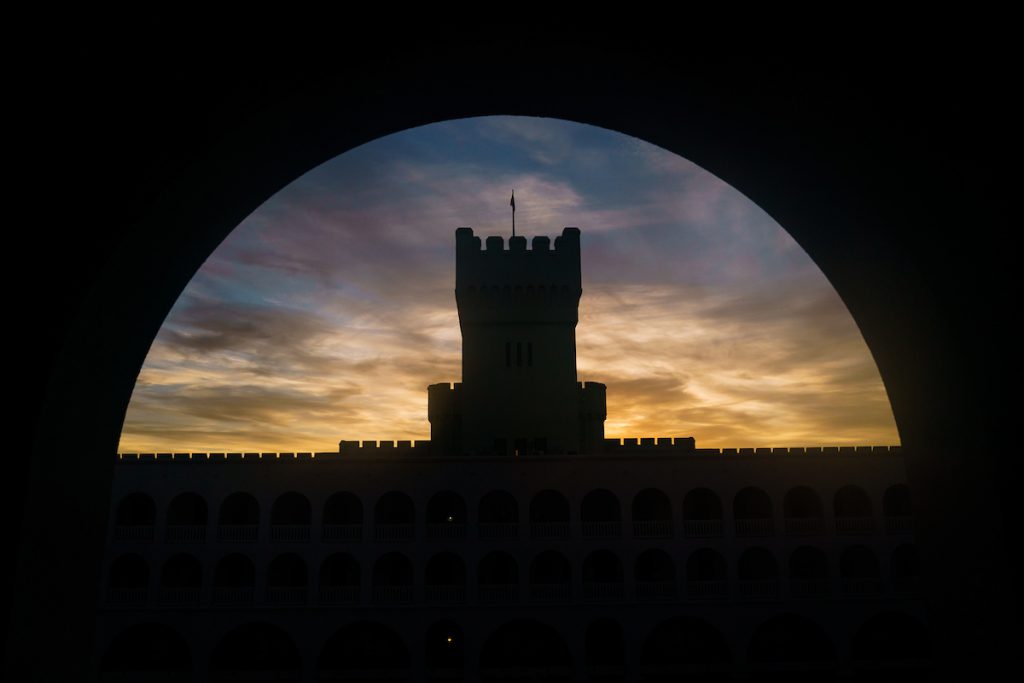 By CDCI Team
October is National Cybersecurity Awareness Month and The Citadel Department of Defense Cyber Institute (CDCI) will be identifying the many ways you can protect your cyber presence at home, in the workplace and on the go.
Cybersecurity is vital as we continue to grow and evolve in our everyday use of technology for both work and play.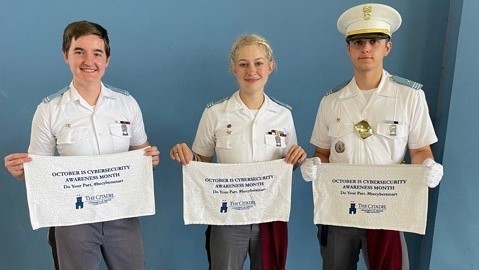 CDCI is hosting and participating in several events on campus and kicked off National Cybersecurity Month by providing CDCI spirit towels at the Bulldogs game against VMI. Next up is a cadet-led Lunch and Learn event from 12 – 1 p.m. on Wednesday, Oct. 13, in the Riverview Room upstairs in Coward Hall. The event is free but registration is required by going to this link.
5 things to remember about Cybersecurity
Here are five tips from the Cybersecurity and Infrastructure Security Agency to keep in mind during Cybersecurity Awareness Month and beyond.
Double your login protection.
Enable multi-factor authentication for all accounts and devices to ensure that the only person who has access to your account is you. Use it for email, banking, social media and any other service that requires logging in.
Shake up your password protocol.
According to National Institute of Standards and Technology guidance, you should consider using the longest password or passphrase permissible. Get creative and customize your standard password for different sites, which can prevent cyber criminals from gaining access to these accounts and protect you in the event of a breach.
Never click and tell.
Limit what information you post on social media—from personal addresses to where you like to grab coffee. What many people don't realize is that these seemingly random details are all criminals need to target you, your loved ones and your physical belongings—online and in the real world.
Keep tabs on your apps.
Most connected appliances, toys and devices are supported by a mobile application. Your mobile device could be filled with suspicious apps running in the background or using default permissions you never realized you approved—gathering your personal information without your knowledge while also putting your identity and privacy at risk.
Stay protected while connected.
Before you connect to any public wireless hotspot – like at an airport, hotel, or café – be sure to confirm the name of the network and exact login procedures with appropriate staff to ensure that the network is legitimate.
What is CDCI?
CDCI is an acronym for The Citadel Department of Defense Cyber Institute. The Citadel and the nation's other five senior military colleges have each received approximately $1.5 million of federal money to establish cybersecurity institutes as pilot programs on their campuses. The objective of CDCI is to provide highly skilled, principled leaders for the Department of Defense who are ready to join the cyber workforce on "day one" after graduation.
For more information on CDCI, please visit: https://www.citadel.edu/root/cdci