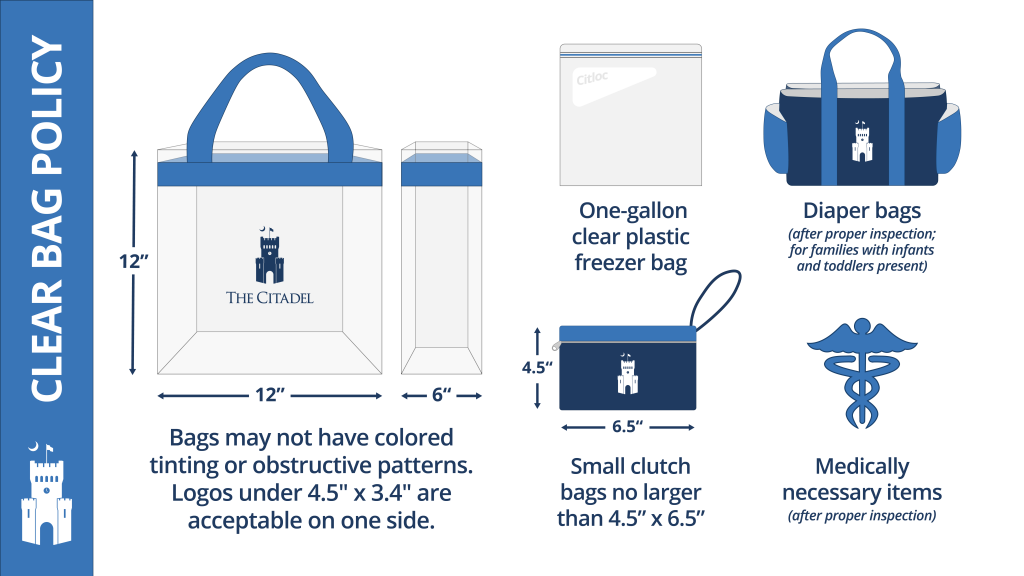 Those attending events at The Citadel this year are reminded of the clear bag policy that's in effect
There are some rules in place about what kind of bags are allowed during events at The Citadel.
Under the policy, fans are allowed to bring with them a clear plastic, vinyl or PVC bag that does not exceed 12 inches by 6 inches by 12 inches, or a one-gallon plastic bag (such as Ziploc or Hefty bags). The bags may have a logo on one side that is no larger than 4.5 inches by 3.4 inches. Bags carrying a properly sized logo of other teams or venues are permitted.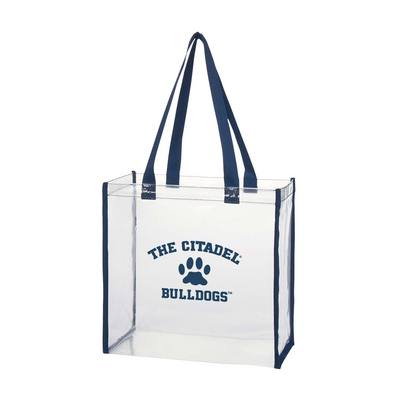 There are a variety of locations where fans can purchase security-approved bags. Clear, Citadel-branded bags can be purchased from The Citadel bookstore, while supplies last. Additionally, bags can be purchased from places like Target or Walmart.
Small clutches – 4.5 inches by 6.5 inches, or approximately the size of a hand, with or without a handle or strap – also can be taken into the stadium along with clear bags.
Exceptions will be made for medically necessary items after proper inspection. Diaper bags, after inspection, will also be permitted for families with infants and toddlers. Child must be present.
Prohibited bags include, but are not limited to, purses larger than a clutch, briefcases, backpacks, fanny packs, cinch/drawstring bags, luggage of any kind, computer bags, binocular cases, camera bags or non-approved seat cushions. These include large traditional seat cushions that have pockets, zippers, compartments or covers.
Guests are encouraged to bring only necessary items into the venues, and all fans and their belongings are subject to inspection at the entrances.